InsTube or SnapTube?
According to 2018 YouTube Statistics, almost 5 billion videos are watched on YouTube every single day and more than half of YouTube views come from mobile devices.
Watching videos online runs lots of traffic if your phone has not connected to WiFi. To solve the problem, the best solution is to download the videos you will watch later. But just a few YouTube videos are available for download with no cost. Don't worry.  YouTube video downloaders are created to help you download videos for free.
InsTube and SnapTube both are popular downloaders at present. What's the differences between InsTube and SnapTube? You will get to know after reading the article.
Home page
InsTube and SnapTube are disparate in their design of home pages.
"Simple for use" is InsTube's design concept. Many top sites are listed on the home page which is convenient for choosing. The sites include YouTube, Facebook, SoundCloud, Twitter, Instagram, Vimeo and so on.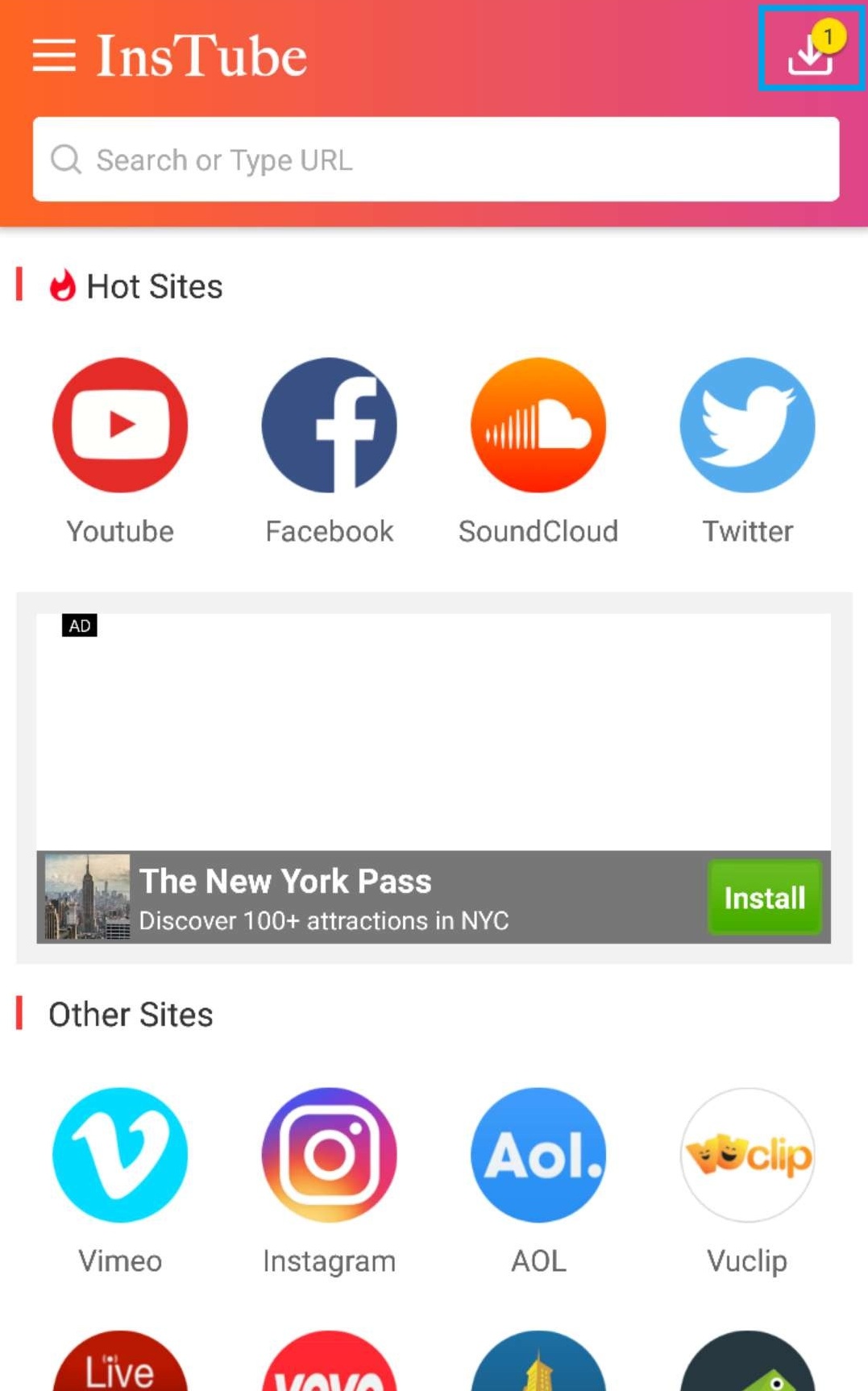 SnapTube has a tendency of providing content on its home page, which is divided into "Discover" and "Category". There are many YouTube videos for watching directly on "Discover". More videos sorted in specific genres are provided in "Category".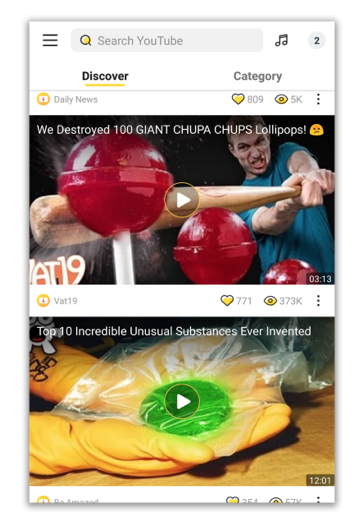 It is difficult to make a decision between InsTube and SnapTube through the home page.
– You can easily find a certain site in InsTube. It is easy because most of the popular sites are listed on the home page.
– You can find something to watch quickly through SnapTube when you are aimless. For example, you can watch videos in "Discover" or choose whatever you want in "Category". But it is a pity that SnapTube runs more traffic with a video flow list and offers limited videos in "Category".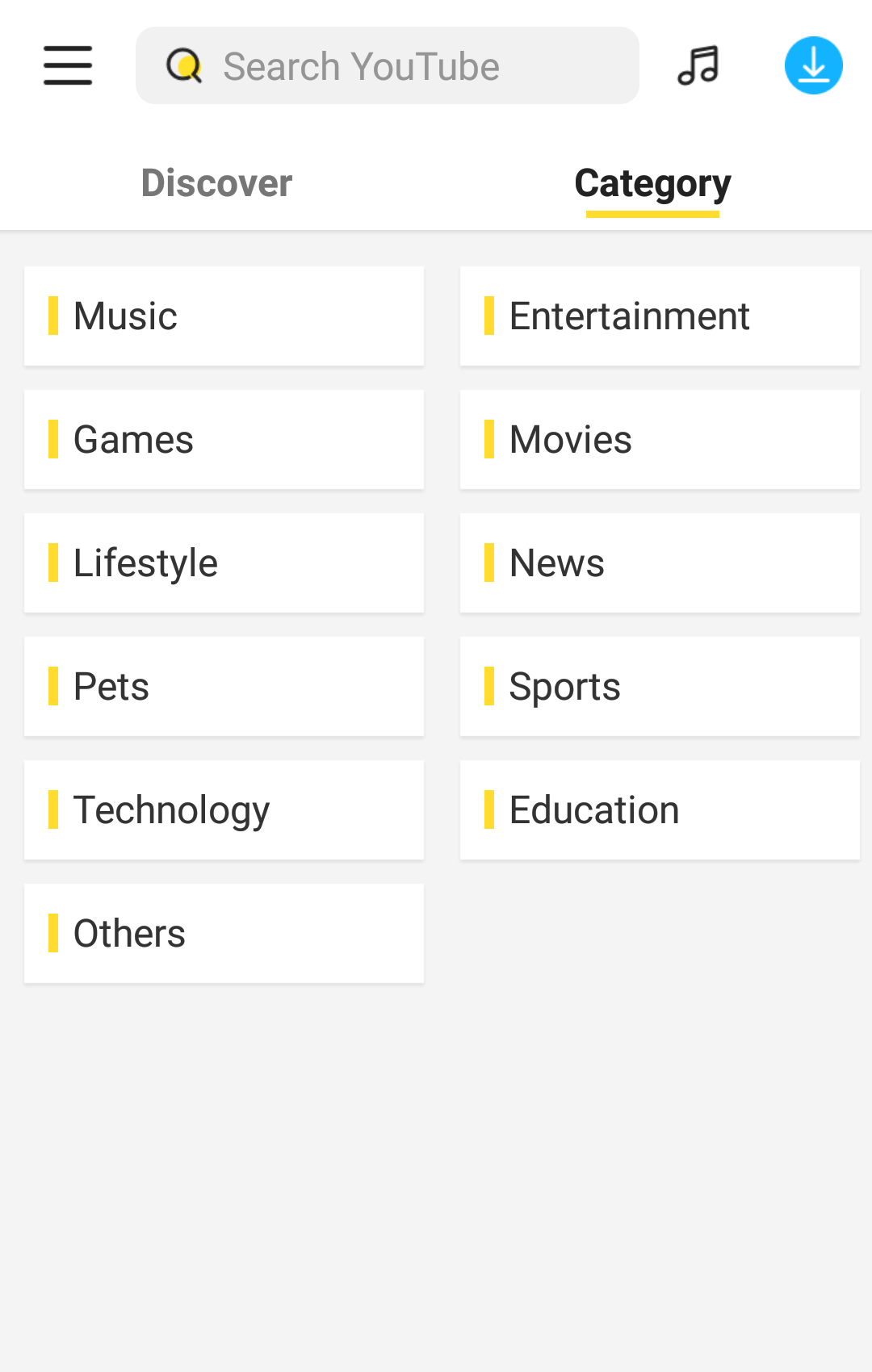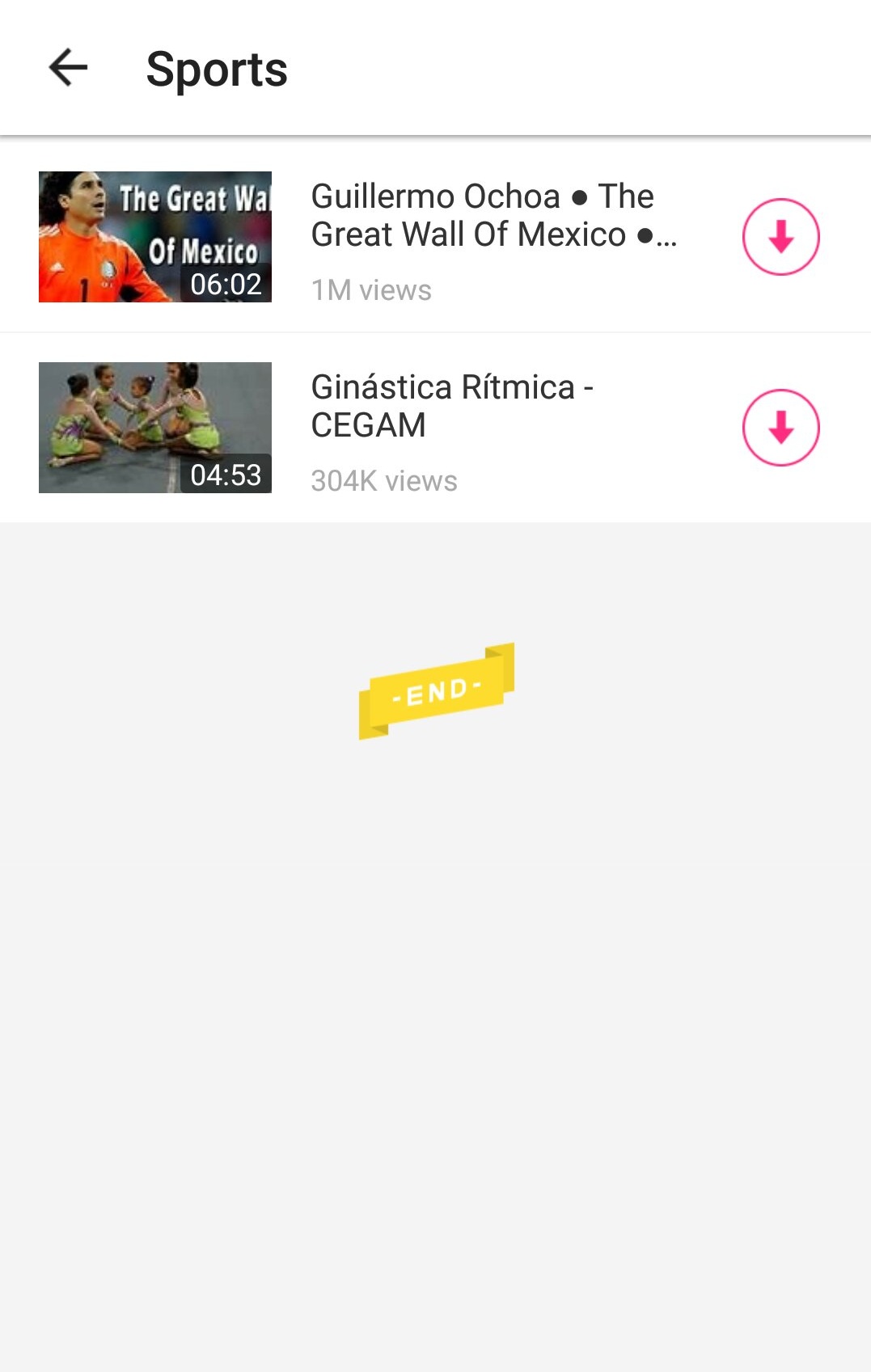 Support sites
More contents from various sites can be saved if the downloader has many support sites. Generally, most of the downloaders have over 20 support sites.
Actually, InsTube has more than 30 support sites while SnapTube only offers 8 sites.
Most of the popular sites can be found in InsTube. What if the site you need does not show in InsTube? Adding your desired site to InsTube by clicking "Suggest new site support" at the end of "Bookmark" page. InsTube will add the site later.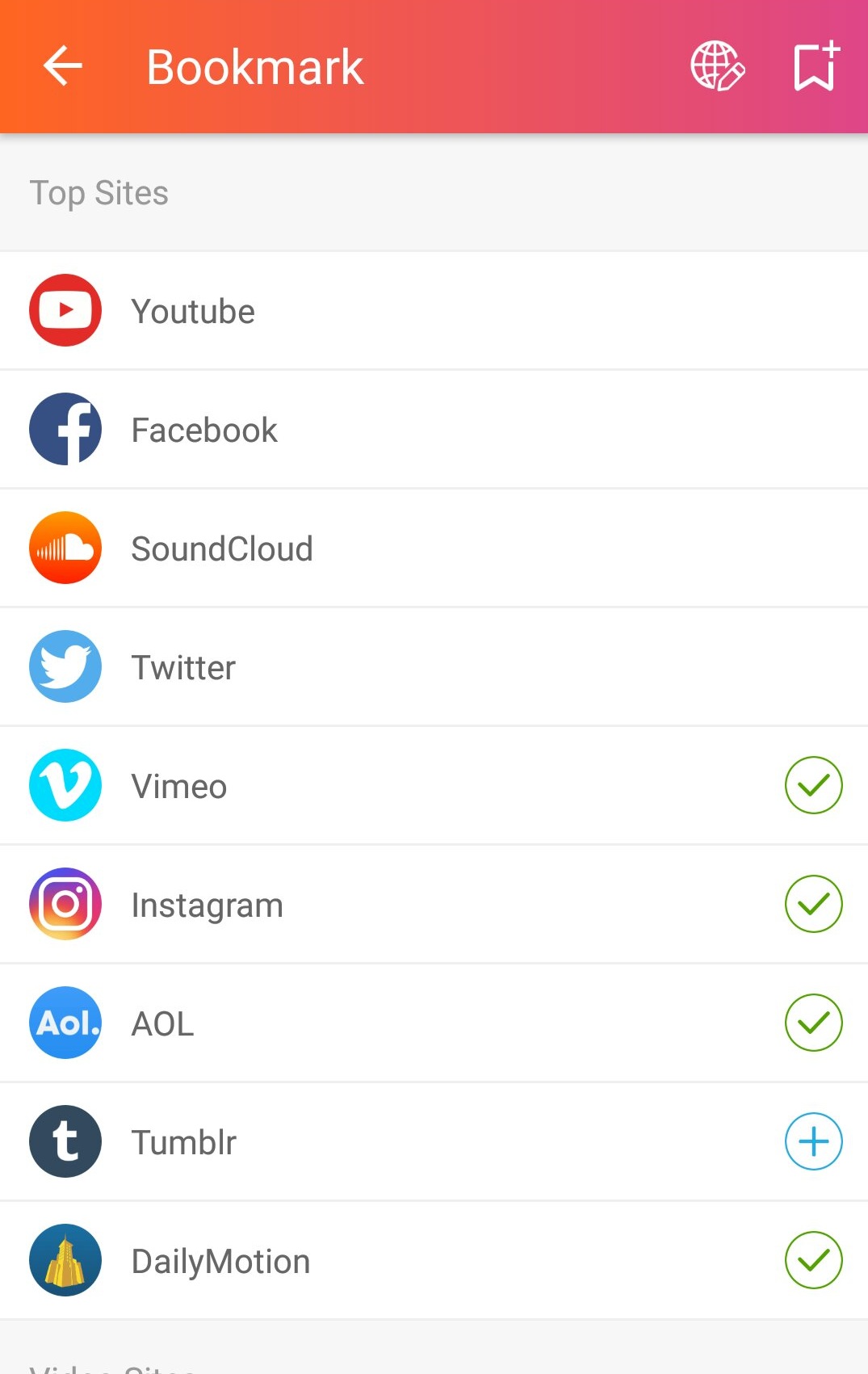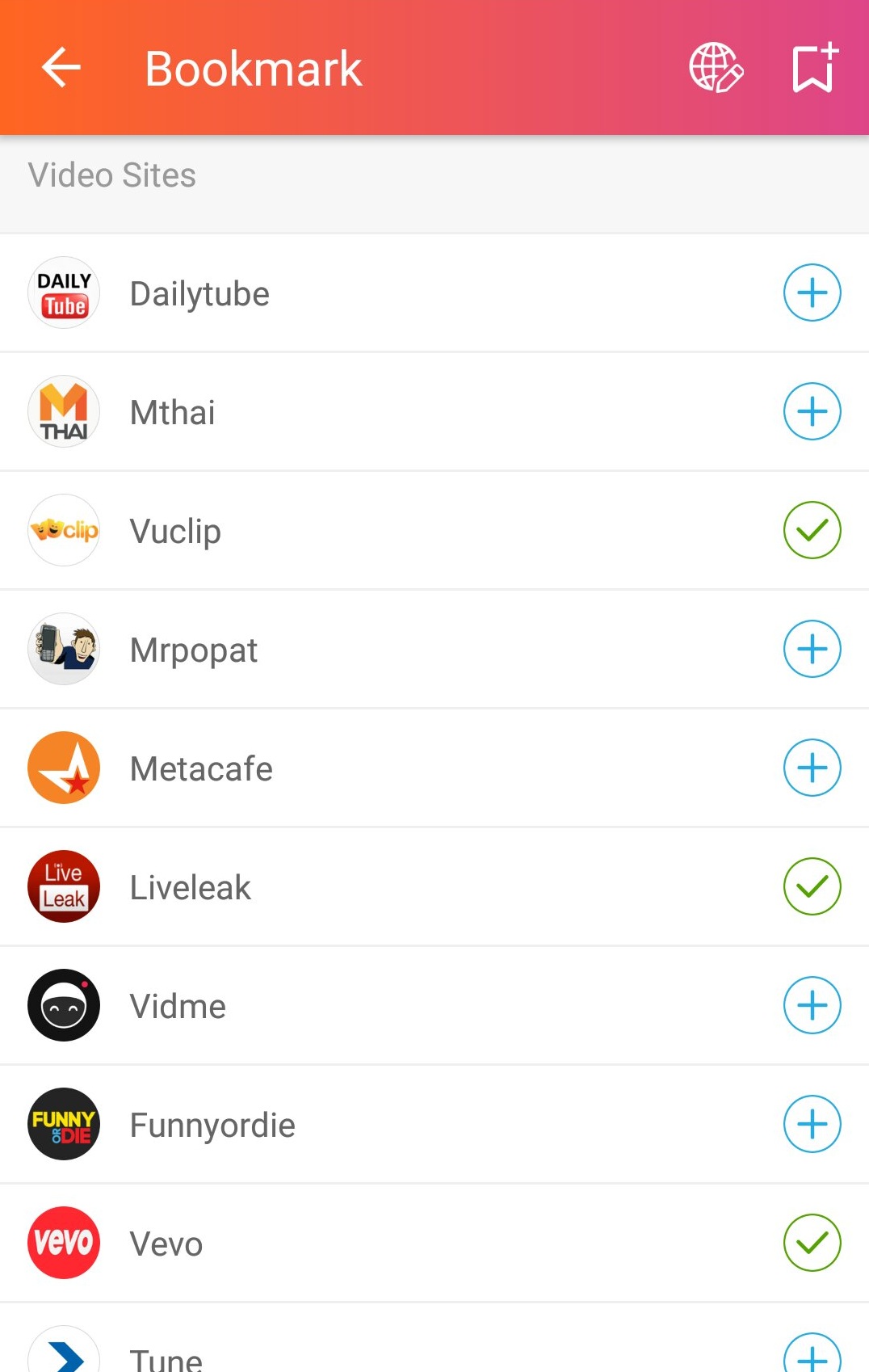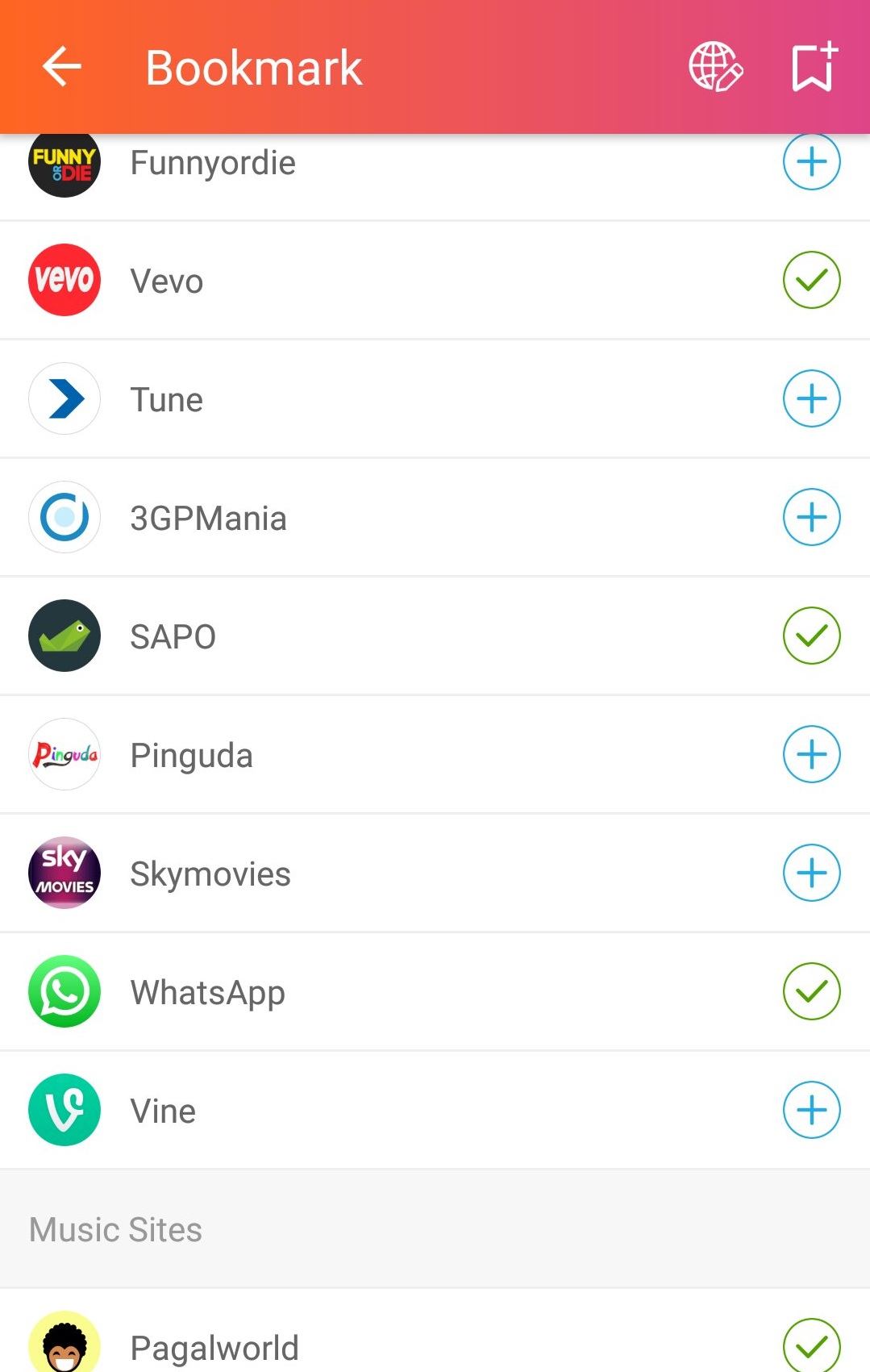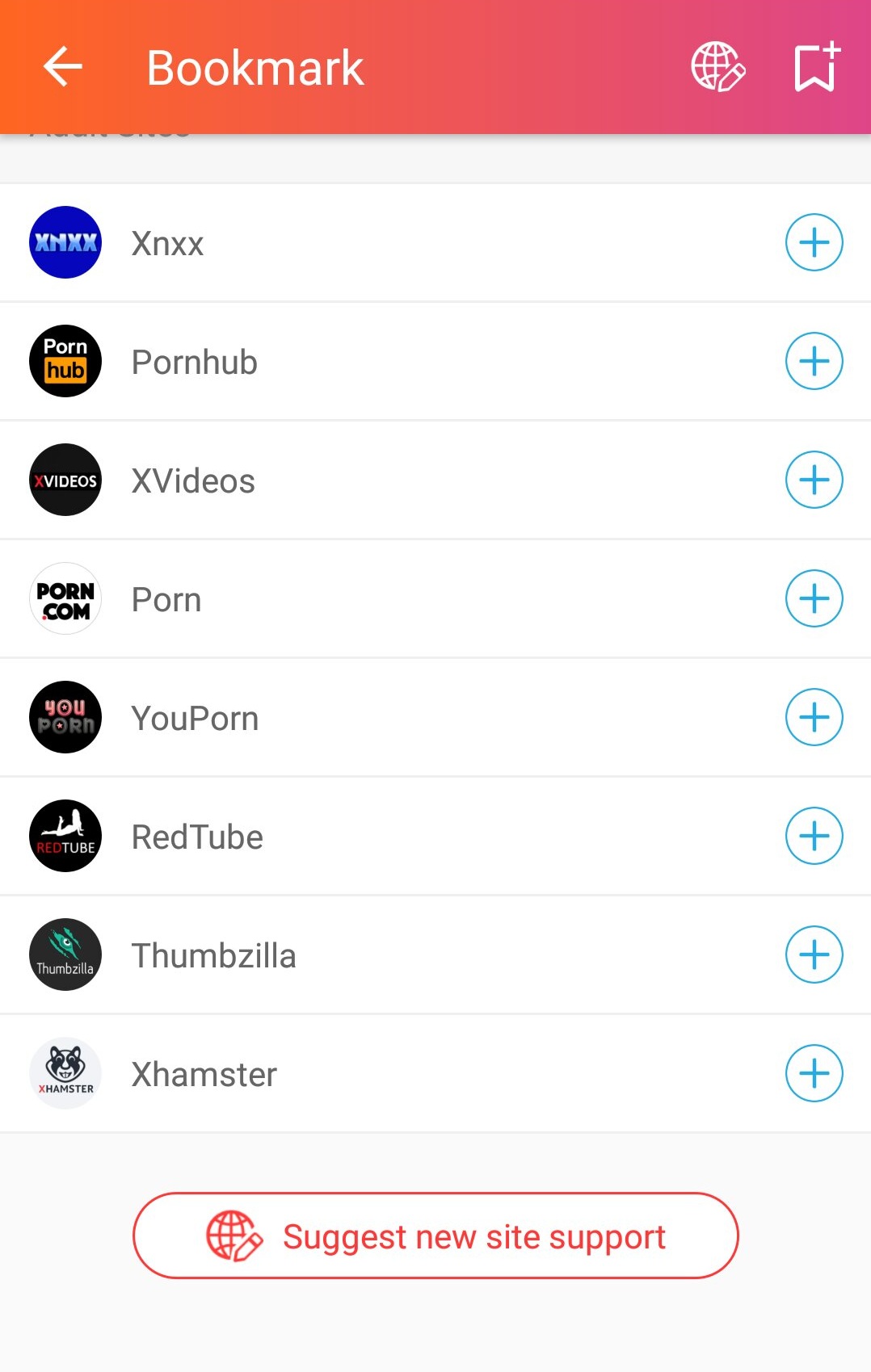 InsTube offers over 30 sites
As you can see, YouTube is not included in the "Video Sites" of SnapTube. In fact, SnapTube does not support downloading YouTube videos at the moment. It is not convenient. Because as the most popular video site, YouTube gets over 30 million visitors per day.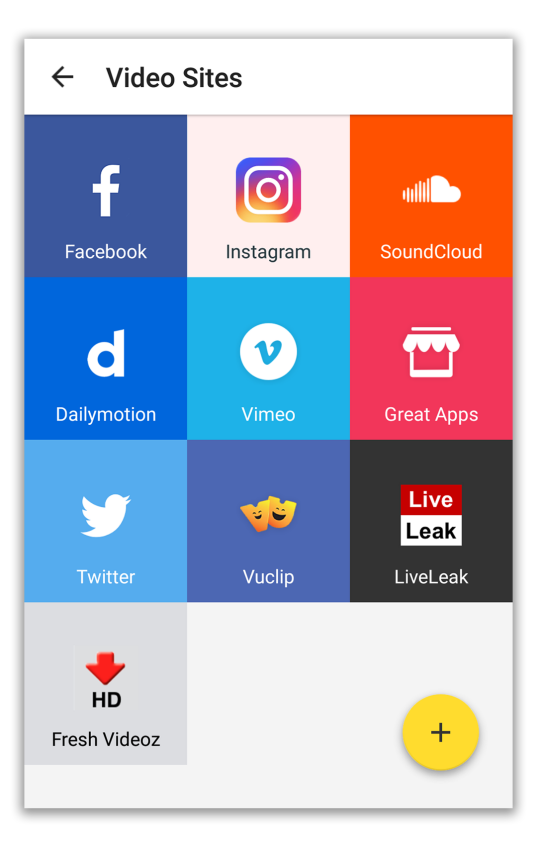 SnapTube offers 8 sites
Privacy protection
Many people set a password for their phones to protect others from viewing their privacy. Because they may keep something private, such as messages, images, videos, etc. Hence privacy protection function is required in everywhere.
Exactly, InsTube meets the requirement with Video Lock feature. The aim of Video Lock is to help users lock their videos. Others who want to watch the videos need to enter a password, or else they are unable to view.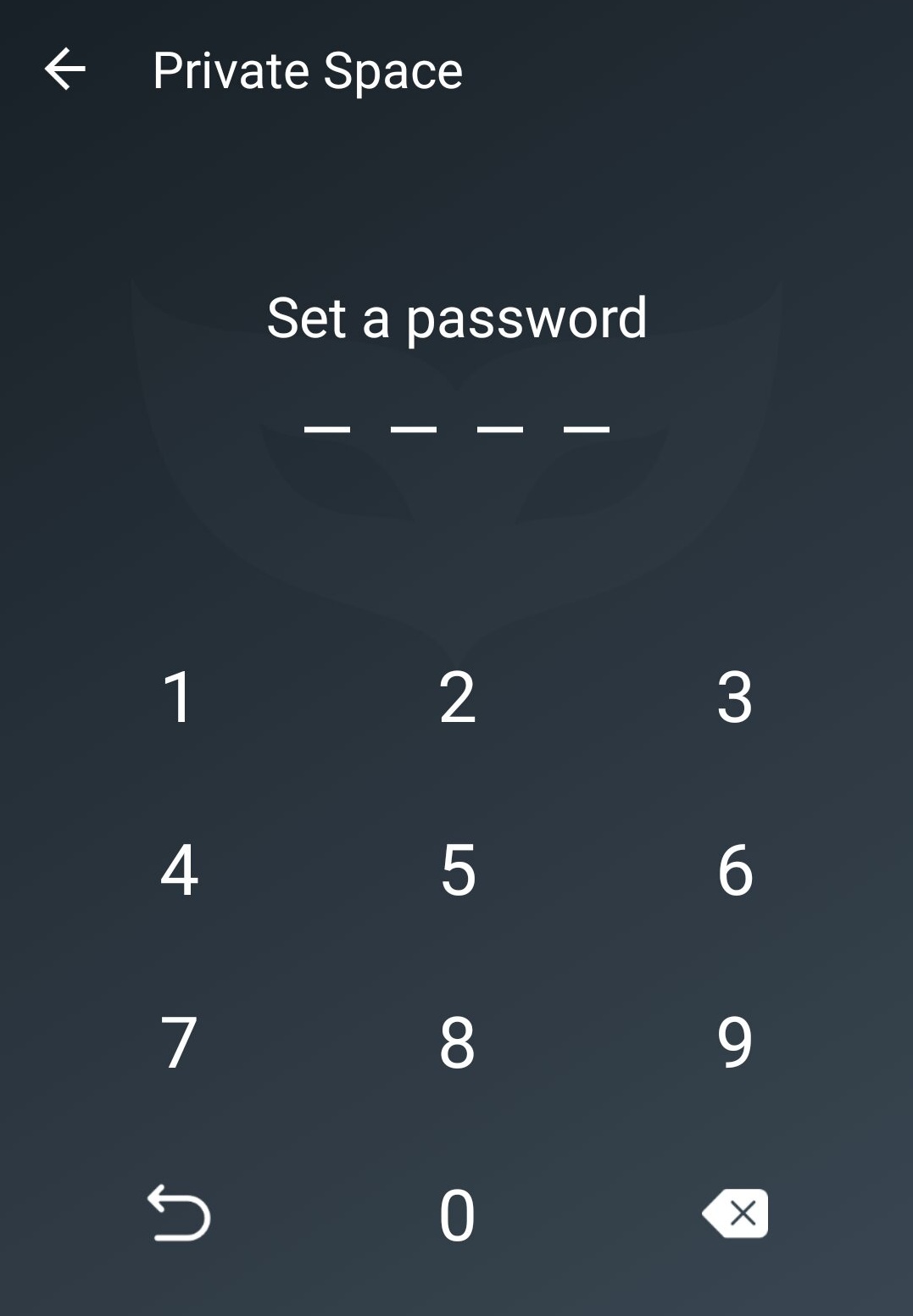 With InsTube, you can set a password in Private Space to prevent others from watching your private videos. Tap the video in "My File", then click "Hide" to add it into Private Space.
Yet SnapTube has not a feature to guarantee your privacy. Other guys may view your private videos when they login your SnapTube account. It is awkward, especially when there are some adult videos or violent videos in it!
Other features
Except for the differences in the home page, support site, privacy protection, InsTube and SnapTube have differences in other aspects.
For InsTube users, $50 is sent to their account at their first login. They can earn more money from InsTube by sharing InsTube application, using the apps in "Offerwall", and more activities.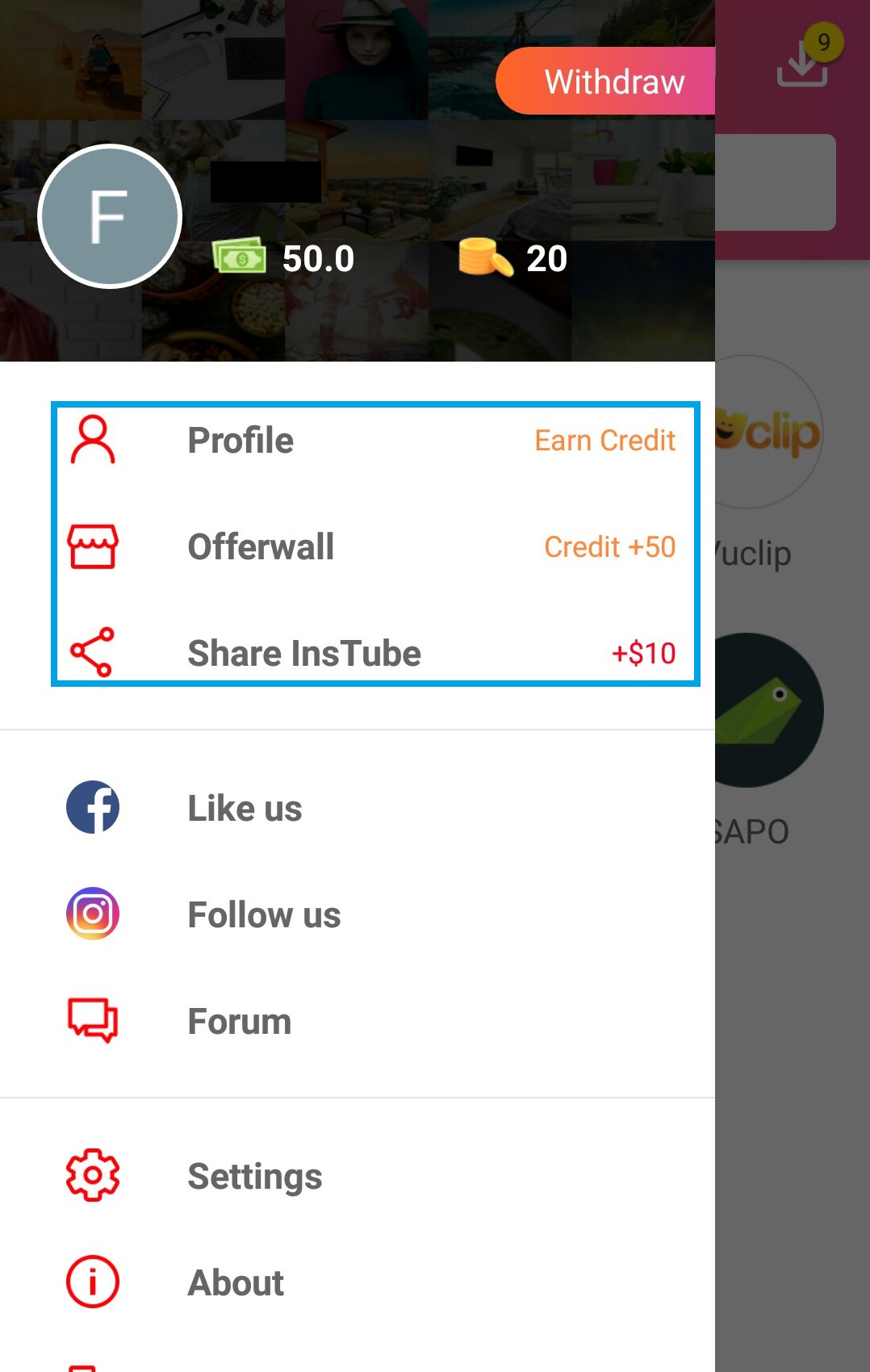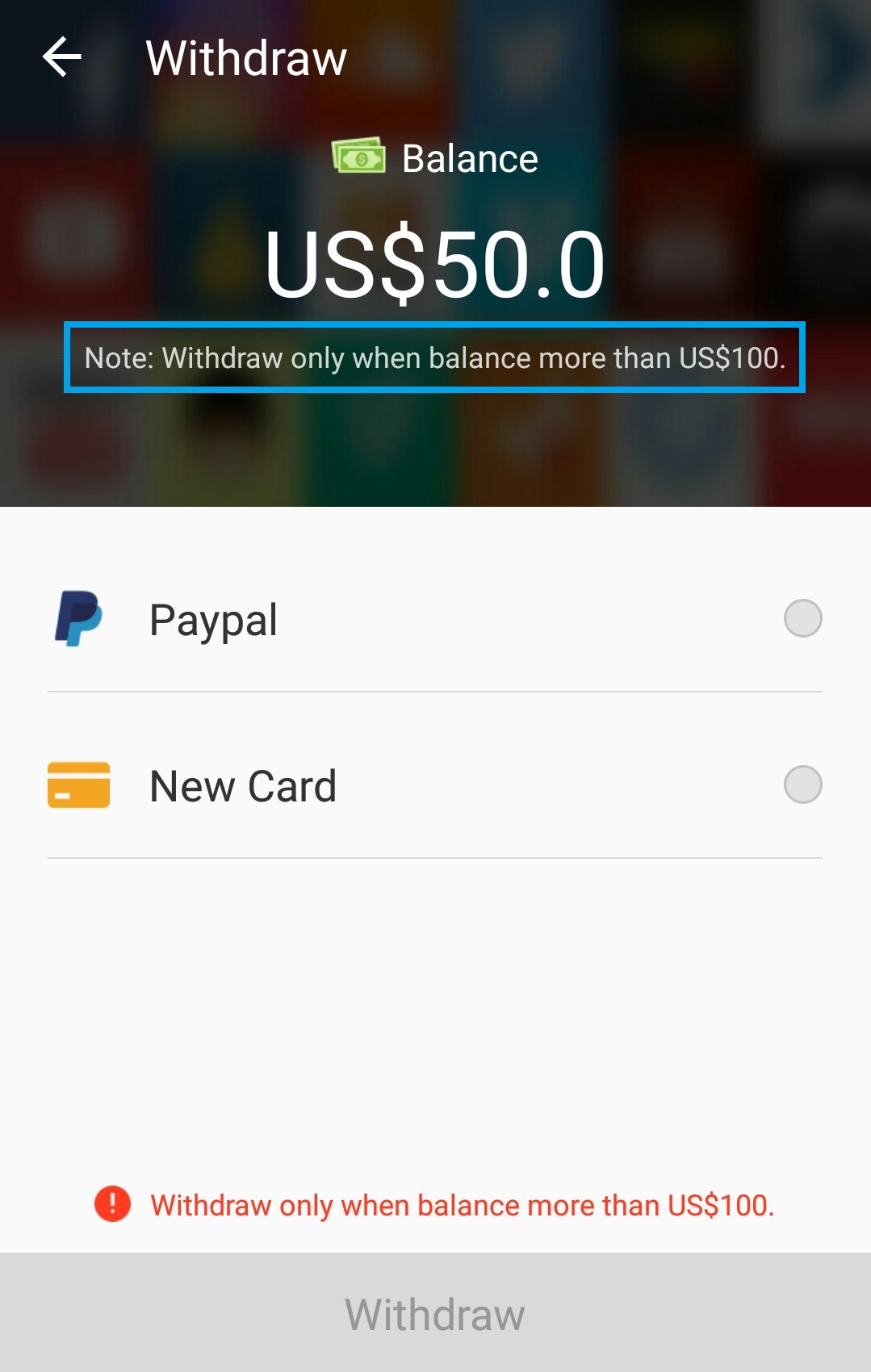 Related: InsTube Invitation Code: Get $10 by Sharing InsTube App
Of course, SnapTube offers users with other features:
History and Loved – convenient to find the videos you have watched and you loved.
VIP Premium – pay $1.99 to remove internal ads forever and download 2K HD videos.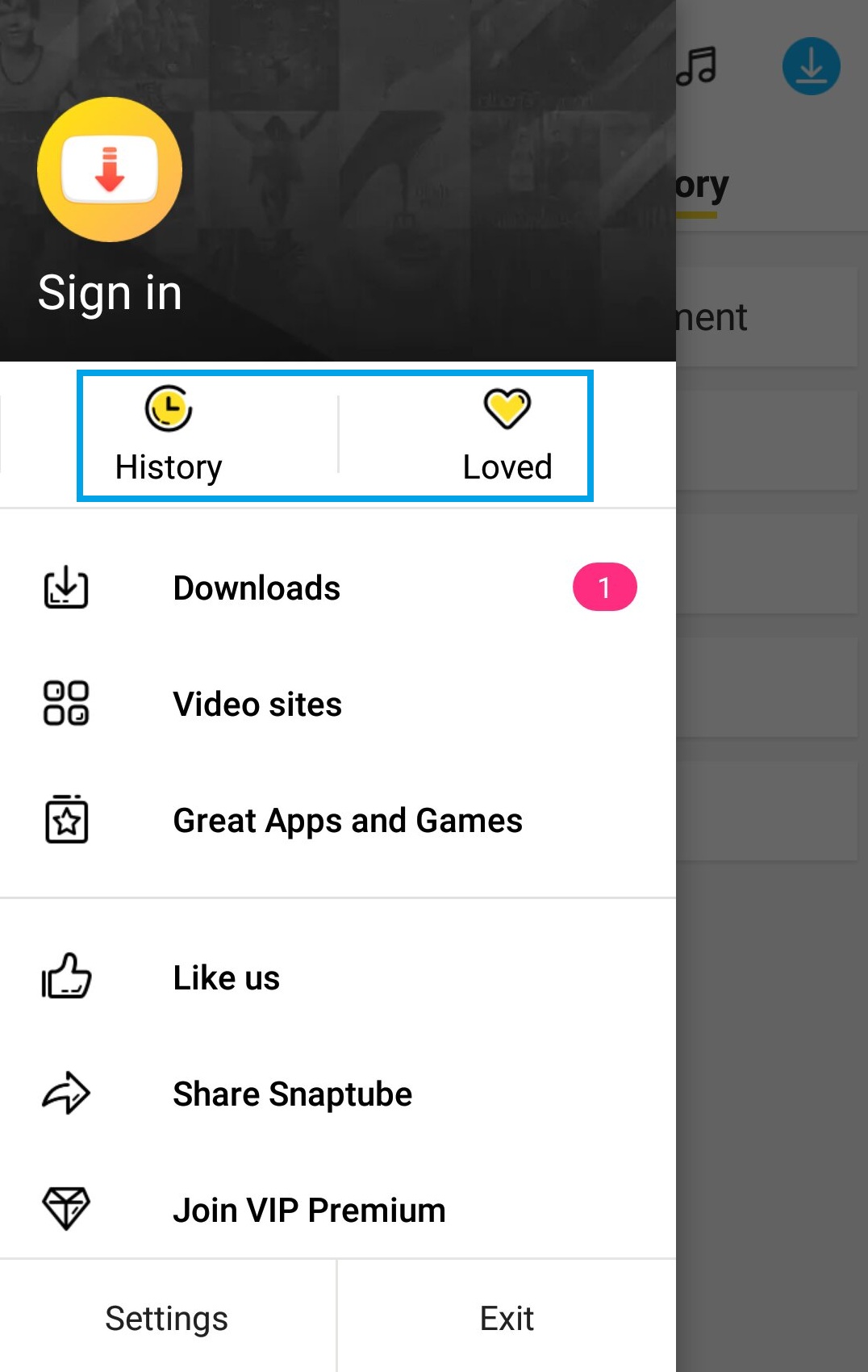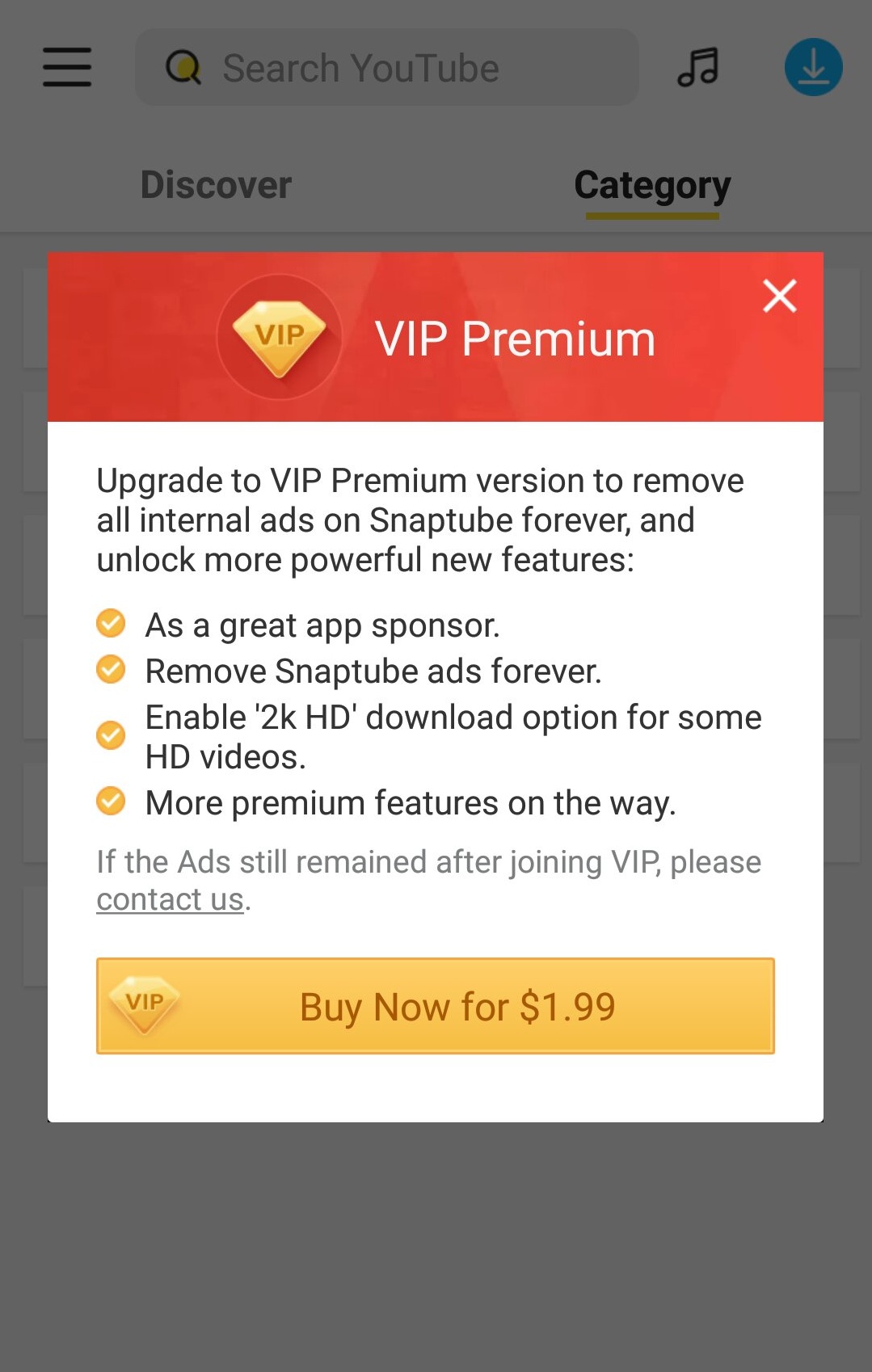 The History and Loved features are not vital as you can download your loved videos directly.
Wrap up
Have you got an answer for whether choose InsTube or SnapTube? To choose an app, you may consider its special feature, strong function, comprehensive contents, or even a small detail. Share with us why you choose InsTube / SnapTube in the comment.