Lock Feature of InsTube – Hide Your Private Videos or Photos on Android
Today, I will talk about the lock feature of InsTube.
The Lock Feature of InsTube Video Downloader App
When you keep some sexy videos or photos on your Android phone, you may be worried that someone will check them. He or she may be your friend, your child, your husband or wife, or your parent.
But you do not hope this happen.
What if a video file manager that can help to hide these private videos or images?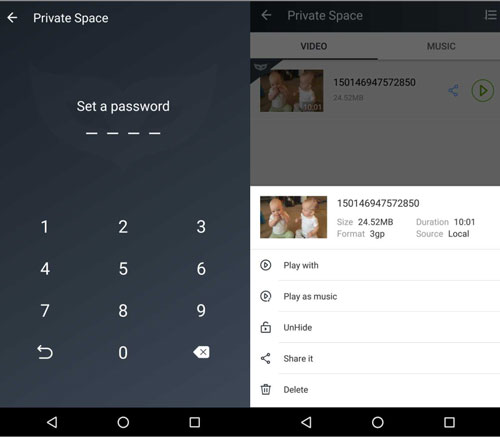 It is known to all that there are many video downloader apps, but only InsTube feature Video Lock!
With this feature, you can hide your downloaded videos or songs MP3 to the private space. Thus, you can protect your personal privacy.
Now, let's see how to lock your private videos with a password.
How to Lock Private Videos on Android
InsTube video downloader app is available for YouTube video download. Once you finish the video download, you can directly move the video or audio to the "Private Space".
Thus, you can lock your video and music.
And here are the steps:
Step #1. Go to "My File" to check your downloaded files.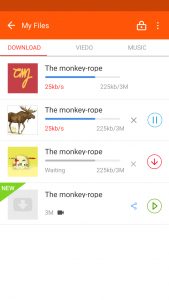 Step #2. Tap the video or song you want to hide. Then, choose "Hide" from the pop-up menu. After that, it will turn to "Private Space" screen.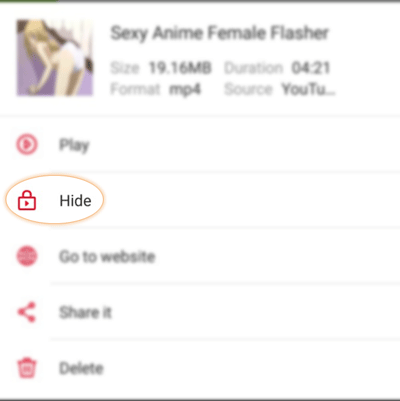 Step #3. If this is your first time to visit "Private Space", you need to set a password for it. Then your video is kept in the "Lock".
Only those who know the password can check your private video or audio. And no one can see the files even though the local folder on Android.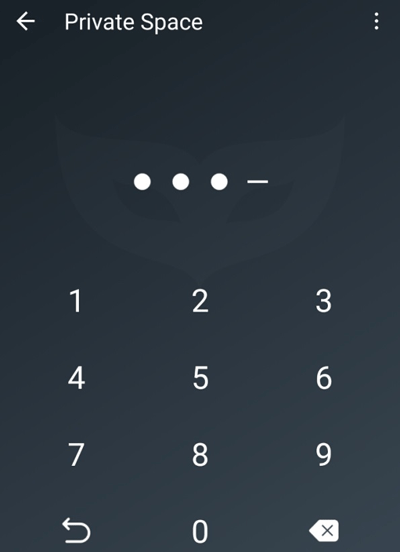 Now, you have locked your private video!
Plus, you can also check "Private Space" via the menu on InsTube homepage: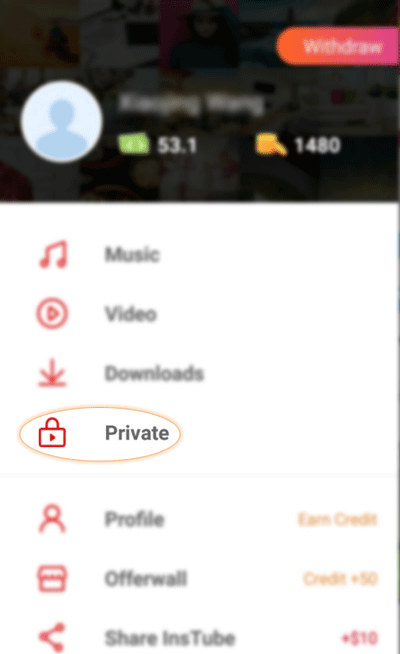 How to Unlock the Hidden Videos or Photos
If you want to unlock the hidden files from that space, you need to go to "Private Space" with your password, and then tap the file and select the "UnHide" option.
For more information, see YouTube Private Video: How to Download/Hide/Share.
OK. It should conclude.
With the lock feature of InsTube, your private videos, sound files or pictures are safe!