How to Download Videos from Dailymotion
Dailymotion is a video-sharing platform, where you can explore and watch video online for free. You can also watch Dailymotion videos offline and keep them within 30 days.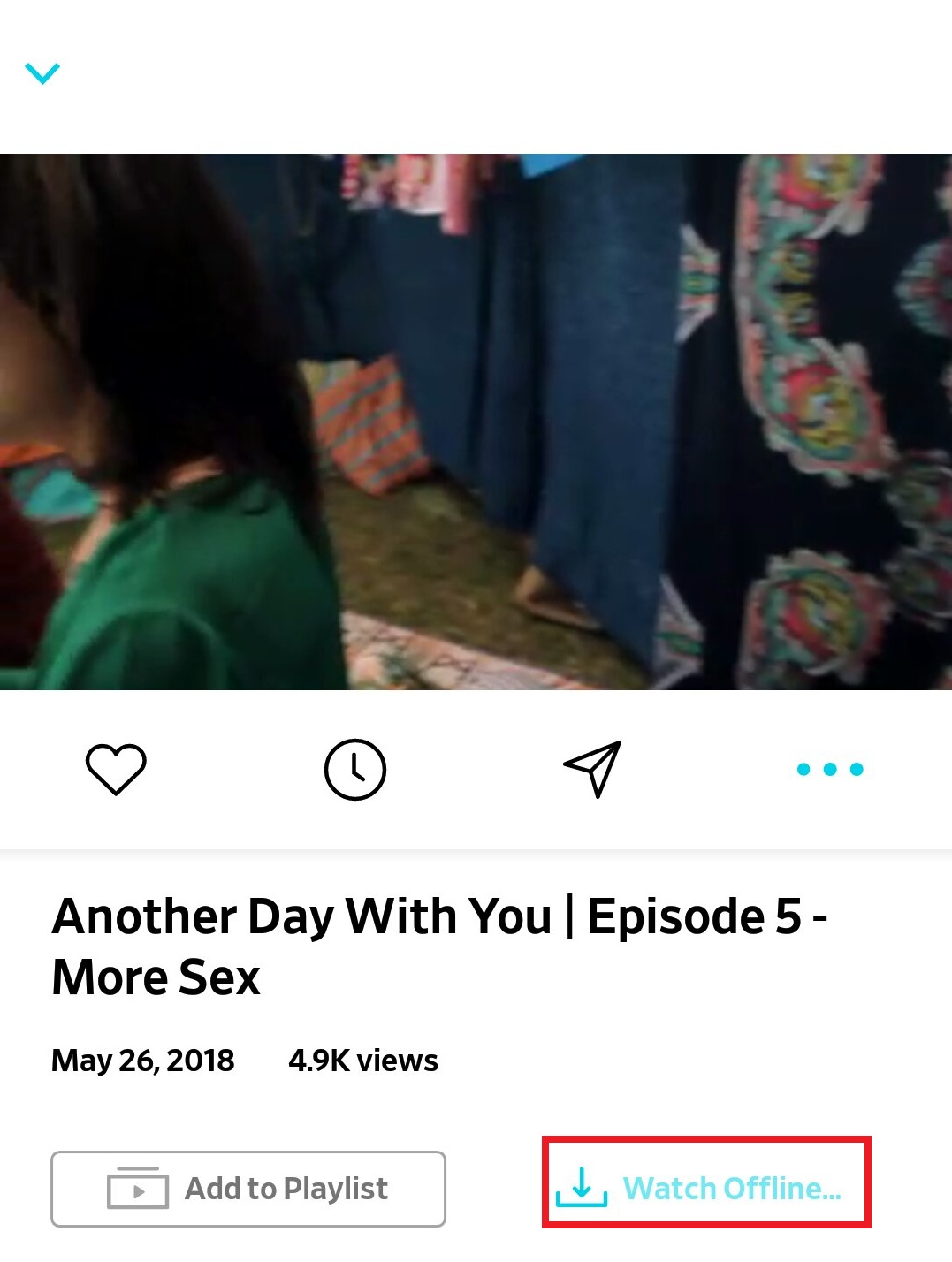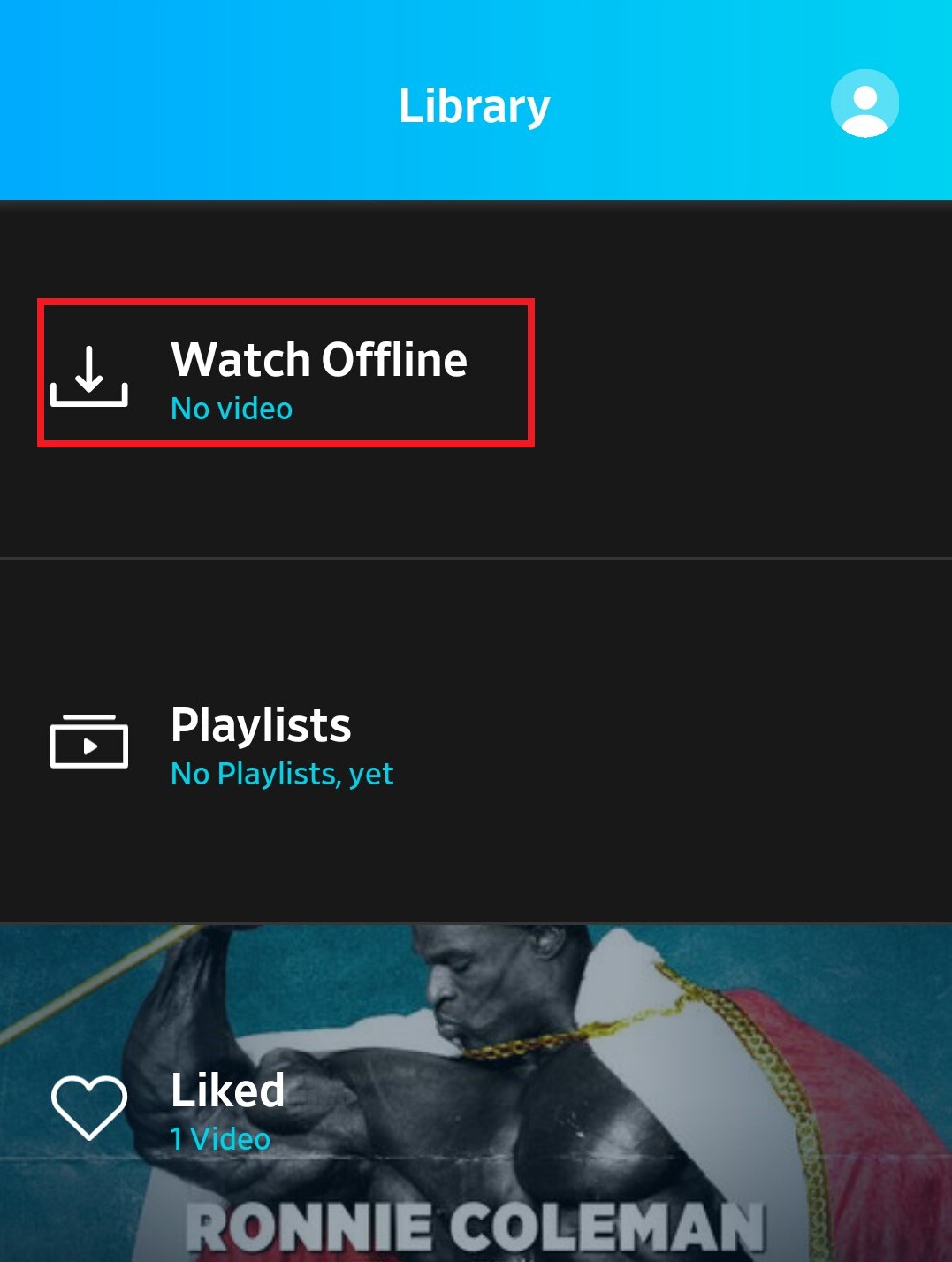 "Watch Offline" helps save videos for a short time. But for many users, it is still not enough. There are some complaints about Dailymotion from Google Play:
It runs much traffic because I watch some movies online when without WiFi. Hope it supports downloading so I can save some movies for a longer time.
Dailymotion slows down my phone a lot and has too many ads like ads every 5 MINUTES, and it drives me CRAZY but I still have it because it is the only app I can watch my show for free.
I want to watch some videos offline. It shows that it is downloading but in actual it's not. Please check it and correct it as soon as possible. Otherwise, I liked it and its maintenance is really easy.
A video downloader can help solve ALL the problems if you have the same complaints. You can download Dailymotion videos without creating an account and watch them whenever you want. No ads will disturb you before or during watching!
InsTube is such a helpful downloader. It is free, fast, and simple to use. You can navigate to Dailymotion quickly as it is placed on the home page of InsTube.
Dailymotion videos can be saved in two easy ways: via InsTube's home page, or through Dailymotion application. Read the article, you will learn how to download Dailymotion videos in detail.
Download Dailymotion videos via InsTube's home page
InsTube has an entrance to Dailymotion site on its home page. Also, many other popular sites are listed here, such as YouTube, Facebook, Vimeo, etc.
Step 1. Install InsTube app on your phone.
Feel free to use the application as InsTube has passed through security verify by CM Security, Lookout, and McAfee. You can download InsTube from its official site or get it on uptodown.
Related: How to Install InsTube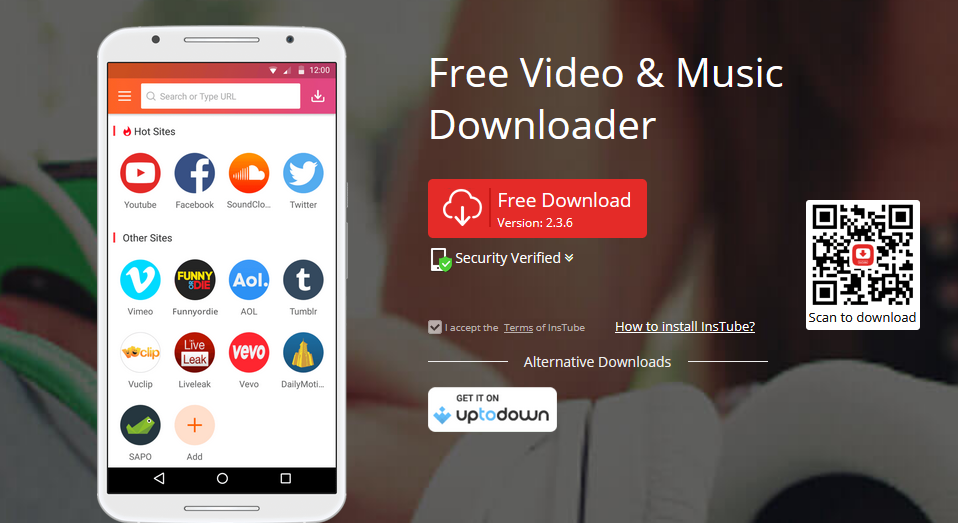 Step 2. Go to Dailymotion website.
Open InsTube app and find Dailymotion icon on the home page. Then click it and go to Dailymotion site.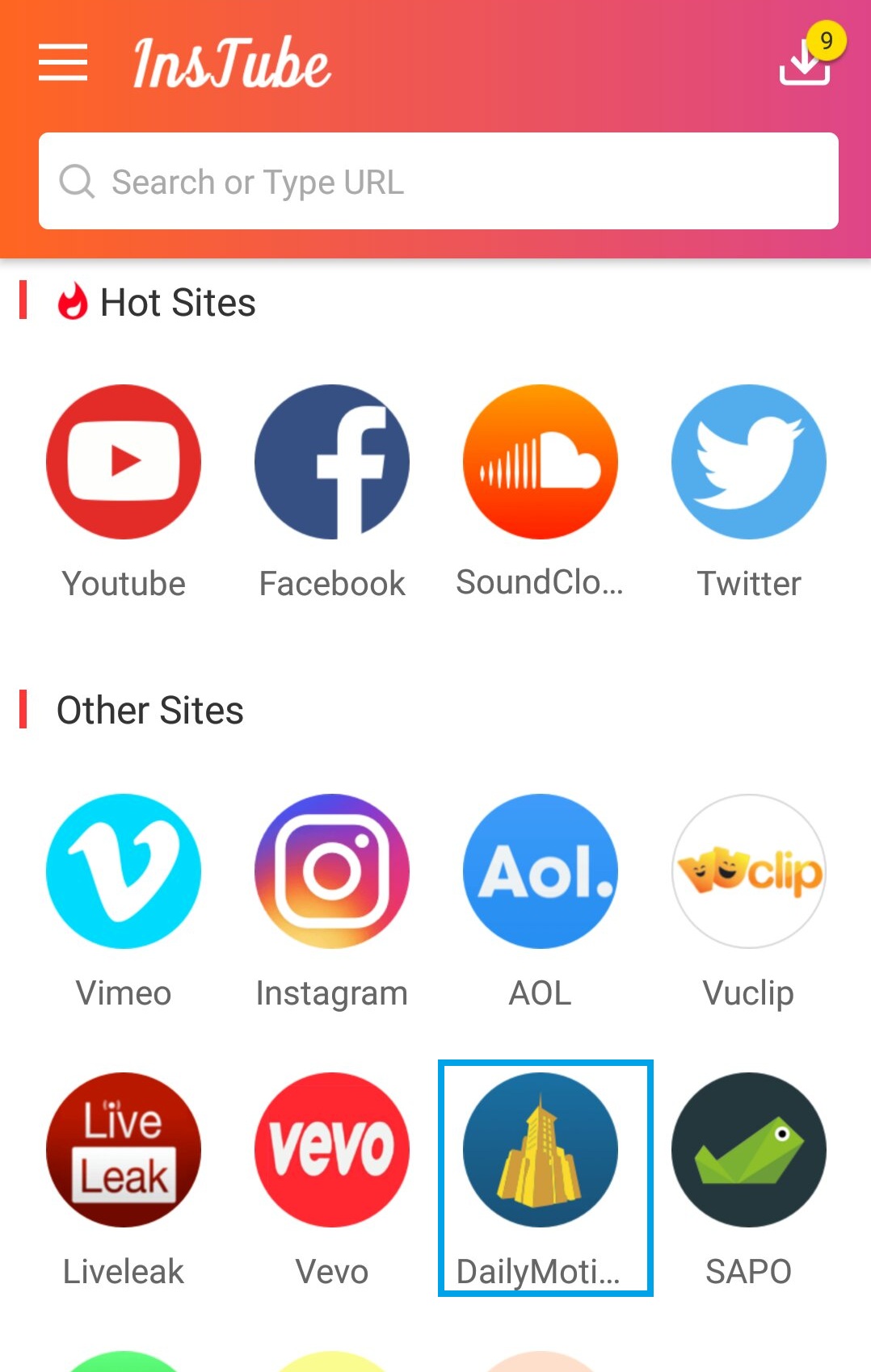 Step 3. Navigate to the video you want.
Type the keywords or movie's name in the search box to search the video. Or you can sign in Dailymotion if you have an account already. Then choose the videos in Recently watched, Subscriptions, Playlist, and Liked videos.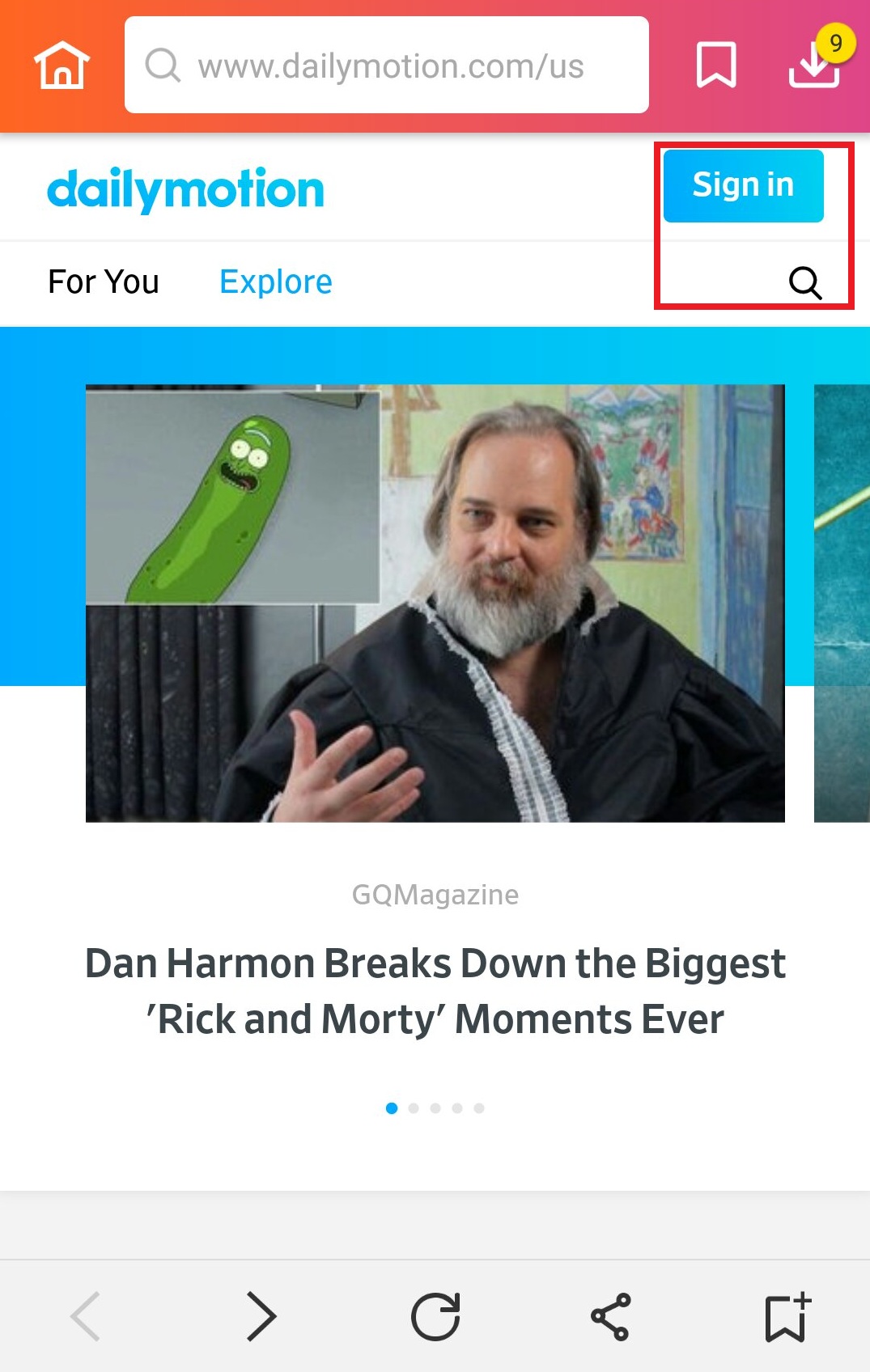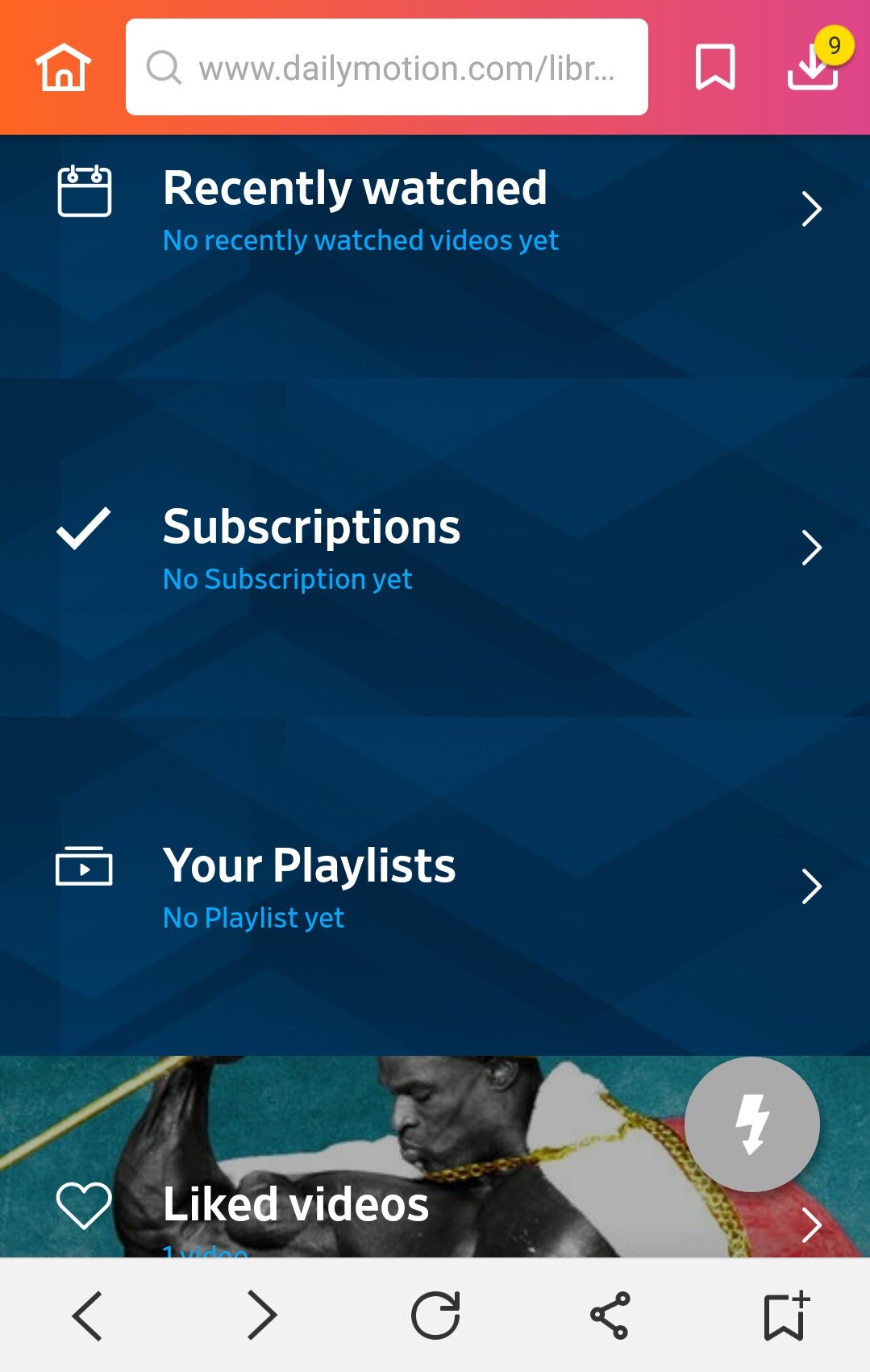 There is another easy way to find a Dailymotion video without going to the site. You can navigate to a video directly by pasting its link into the search box.
Step 4. Download the video with InsTube.
A red icon with lightning mark appears once you open the video. Click the icon, wait for a while, then multiple formats and resolutions are displayed on the screen. Choose the format and resolution you want and tap "Fast Download". After that, the video is downloading at fast speed.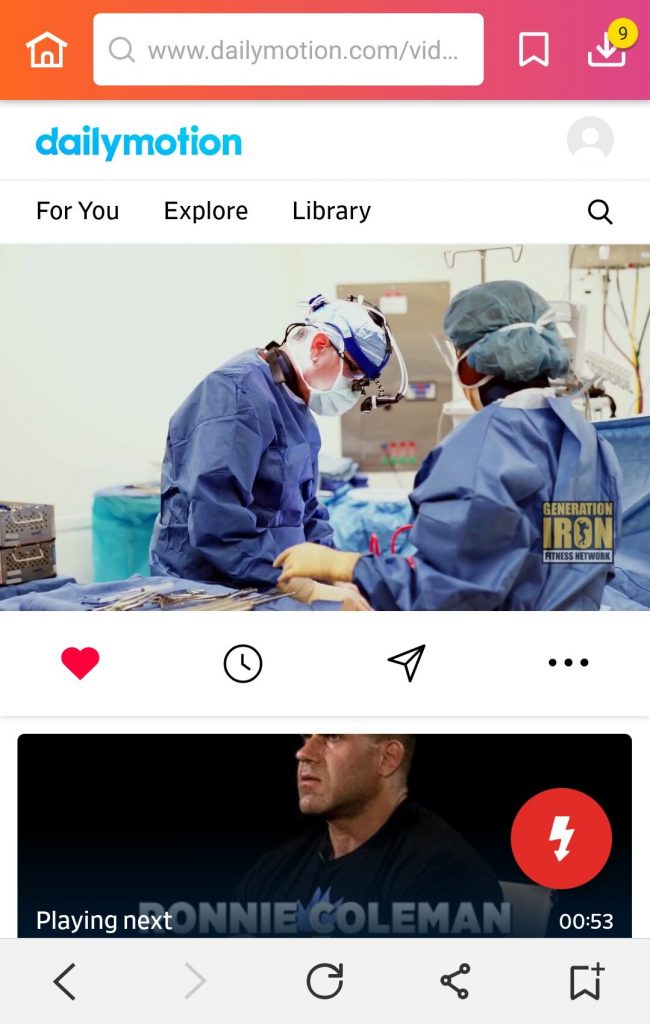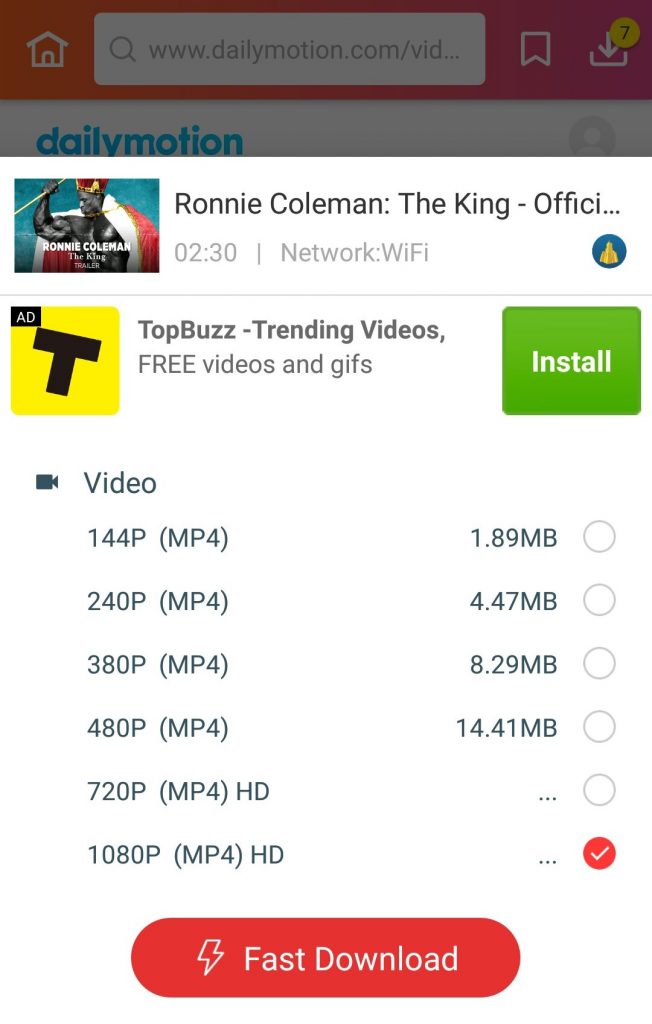 Step 5. Check the downloaded videos.
All videos you have downloaded can be viewed in "My Files". You can tap the download button at the top right corner to enter this page.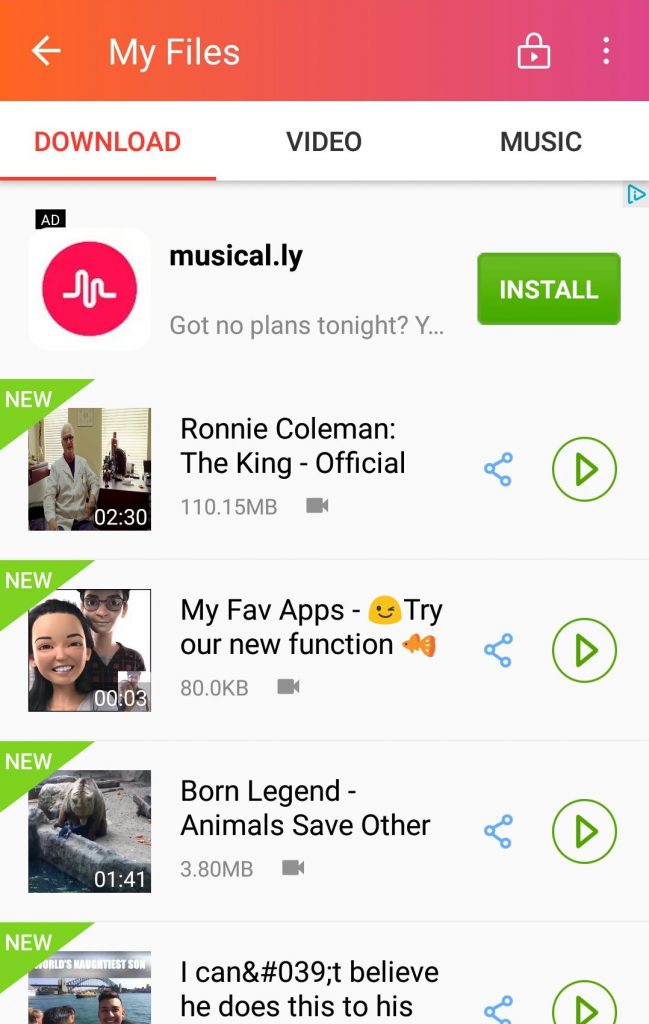 Since InsTube supports several adult sites, you may download some personal videos. Is there any way to keep the videos as a secret? Yes. You can hide them in Private Space with the Video Lock.
Here is how to hide videos in InsTube. "Hide" option appears after clicking the video. Just tap "Hide" to move it to Private Space. After that, click the lock button at the top right corner to check the hidden video. Anyone who wants to watch the hidden video is required to enter a password.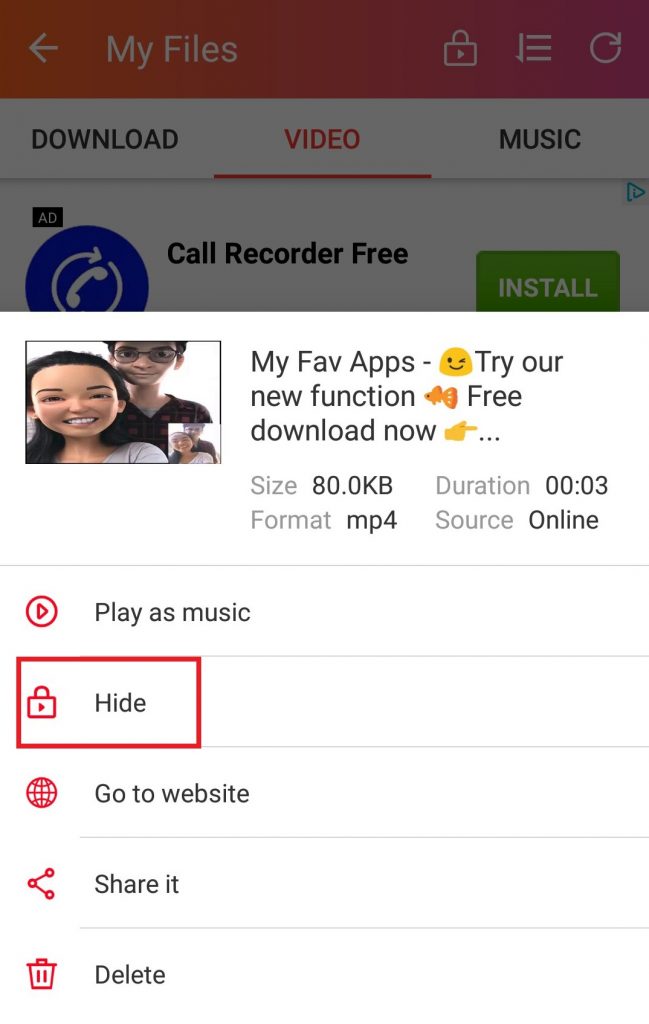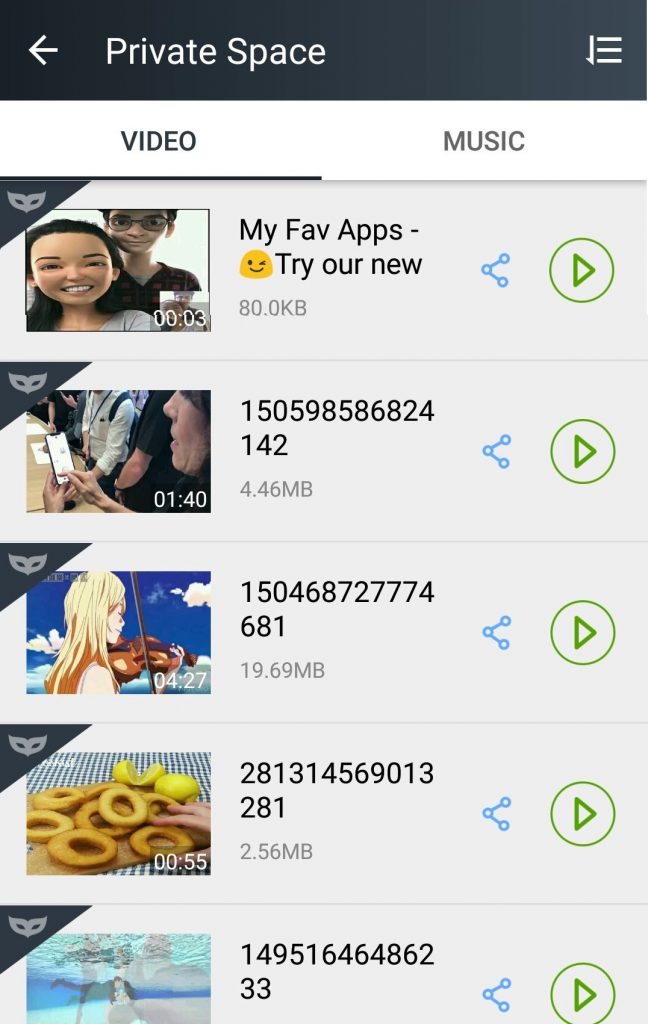 Download videos through Dailymotion app
In this method, the only change is you download video inside Dailymotion app. It is convenient to save the videos you love when watching in Dailymotion.
Here are the steps to download videos through Dailymotion app:
Step 1. Download InsTube and install it on your Android phone.
Step 2. Open your Dailymotion app and find the desired video.
Step 3. Open the video, click share icon and choose "Download with InsTube".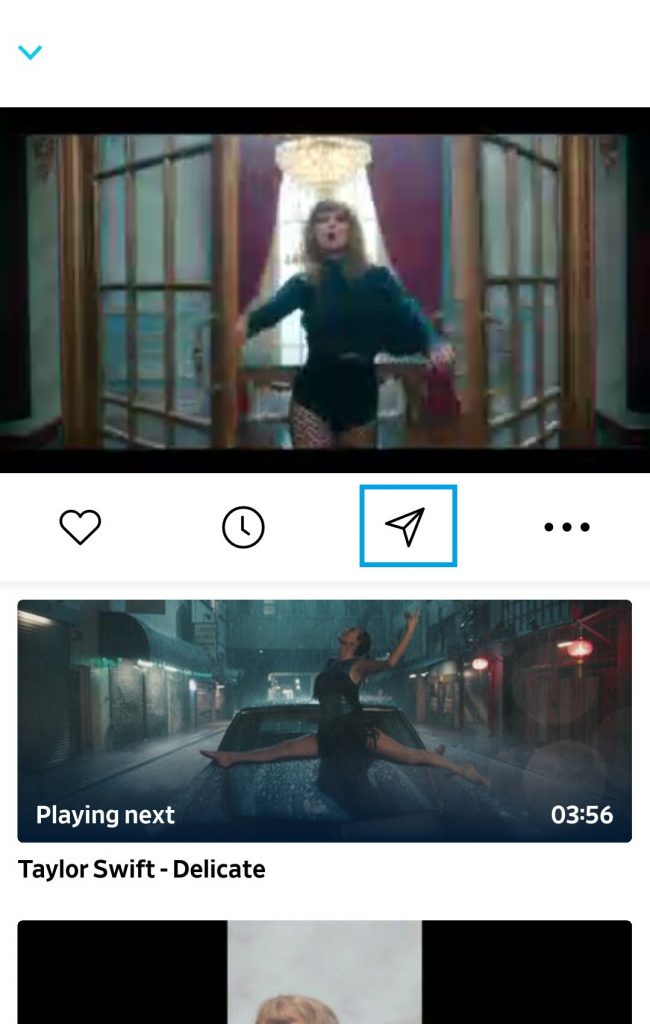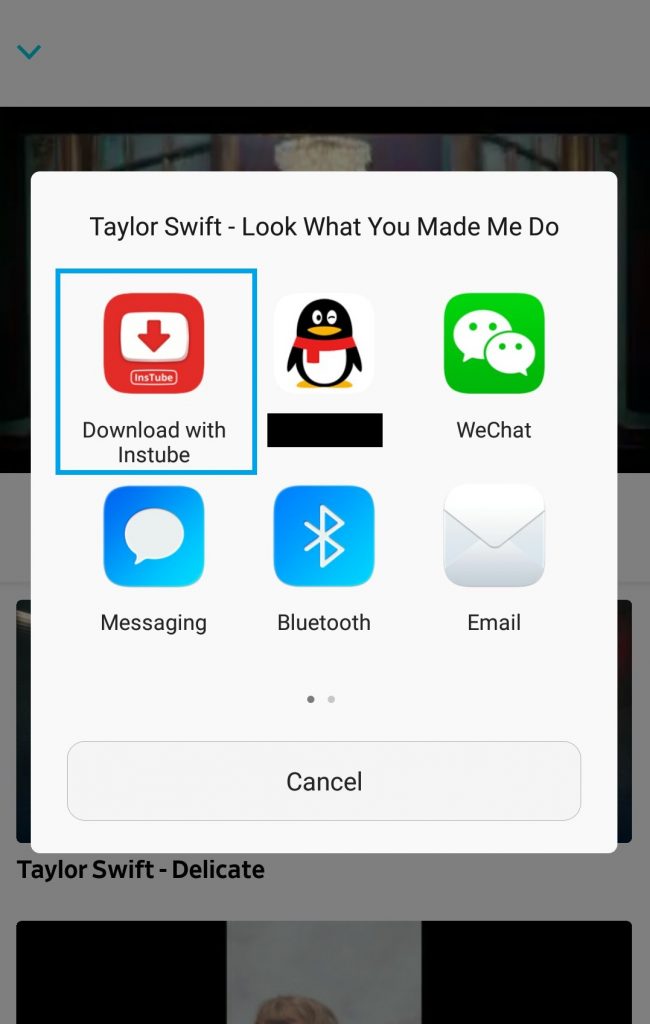 Step 4. Click the red download icon, and then select the format and resolution to download. After that, tap Fast Download.
Step 5. Check the downloaded video by clicking download sign at the top right corner.
It is time to enjoy Dailymotion movies, songs, and others without network limited right now!
Dailymotion is not the final, you can explore more videos from many other sites. Now try to download videos from other sites via InsTube!