YouTube Go – Offical App For Offline YouTube Video
YouTube Go is a lightweight version of YouTube allowing you get video download to watch offline.  It's tailor-made for low-bandwidth regions. You can download videos from YouTube onto the storage of an Android device. A really nice feature is the ability to share offline YouTube videos with nearby friends via a combination of Bluetooth and Wi-Fi Direct. The YouTube Go offered three video resolutions : 144p, 360p and 480p.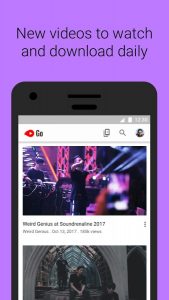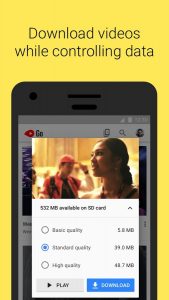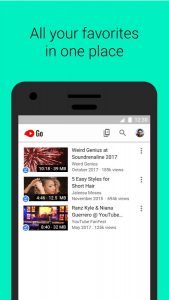 For now, it's still only available in India and Indonesia. You can choose InsTube instead. InsTube is available in all country and regions.  It offers up to six video resolutions and video download in audio from music video. You can share videos to friends via Bluetooth and social network like Whatsapp, Messenger, Line and others. Further more, InsTube supports video download from Facebook, SoundCloud, Vimeo, Xvideos, etc.