Mistakes to Avoid When Selecting a Free Music Downloader
The digital technology is evolving very fast. This is particularly evident in the entertainment niche where technology has made it possible for people to access free music. Music streaming services have allowed people to access every song and enjoy everywhere they go. However, streaming services have demonstrated several flaws;
The listener does not have full control of the music

Access can be compromised when traveling to areas with poor coverage

If the artists and the streaming service are in disagreement, some songs can be pulled down
The best thing when you get a song that is pleasing to the ears is downloading to the phone drive. This requires having the right free music downloader app and installing it on the phone. Though many apps can help you download the songs of choice, it is crucial to interrogate them and only pick the best. Many people end up picking the wrong app and even compromising their phone's security because of these mistakes.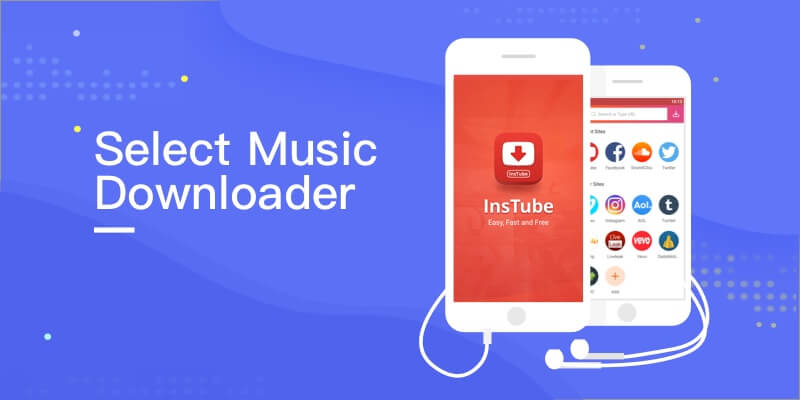 Top Four Mistakes to Avoid When Selecting a Free Music Download App



Failing to review the compatibility of an app with your smartphone
Many app developers in the market are in the race to outdo their competitors. Therefore, they only focus on a single operating system to guarantee users of top notch features and utility. If you fail to interrogate the compatibility of the app with the phone, it will not work well. For example, if you use an Android phone, some top free music download apps include InsTube, 4Shared, and Any Video Converter Free.



Not interrogating hidden costs that come with some apps
The neck-to-neck competition experienced in the tech sector has forced many developers to seek alternative methods of raising revenue as opposed to direct app sales. If you fail to interrogate the app carefully, there is a risk of incurring hidden costs. For example, some apps' ads indicate they are free while they have some hidden costs. One app that is free for Android users is InsTube. It is created by InsTube and has won praise globally because of top features such as Video Locker and video converter.



Taking the word of the app marketer to be the ultimate truth
When a developer comes up with an app, the target is winning a larger market share. Therefore, they use every language to win clients on their side. Because of this, taking every word of the app developer to be true is a great mistake. You should review the app closely and make the decision based on its effectiveness. You could also reach to people who have used the app in the past to get their views.



Not interrogating the features of the app comprehensively
The performance of any music download is largely dependent on the features. If you fail to interrogate the features well, the chances are that you will take an underperforming application. The main features to look for include download accelerator, video converter, and safety features. 
Conclusion
Picking the right music download app is the best way to gaining full control of your music. Once you avoid the common mistakes, carefully review the top five music download apps in the market and install the best on the phone.