How to Download Music Using InsTube Video Downloader
Sometimes, you may want to download music from a video.
Well, it is a bothering thing when you are going to enjoy a song but have to load the video.
Things go worse due to the unstable network. Now you have a stuttering music streaming from the video.
Terrible!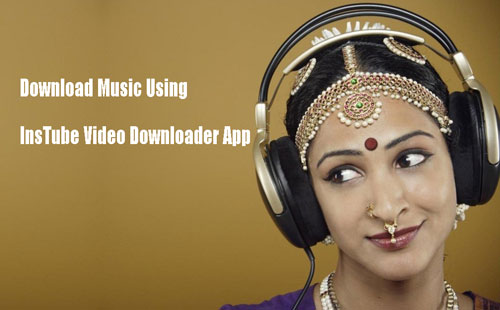 Is there any way to download music from a video or convert the MP4 video to an MP3 song?
Of course!
And let's have a look at the following guides:
Methods to Download Music from YouTube Video
To convert a Youtube video to an MP3 audio file, you need a YouTube video downloader app featuring music conversion.
There are many tools available for this. But if you are using an Android phone, it is better to use InsTube video downloader app.
Here we'll take InsTube as an example to show you how to download music:
Method 1. Convert YouTube Video to MP3 Music
Step #1. Download and install InsTube app on to your Android device. Then launch the app and find a video with the music you need.
Step #2. Tap the red lightning button at the bottom right corner. It will pop up a menu.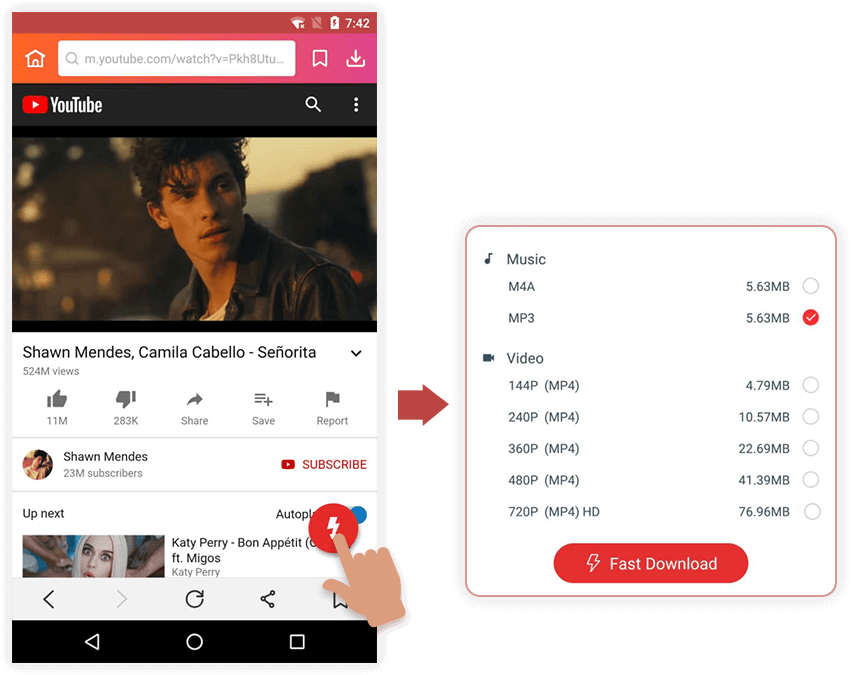 Step #3. Choose the audio format from the list. For example, MP3. Then hit the "Fast Download" button.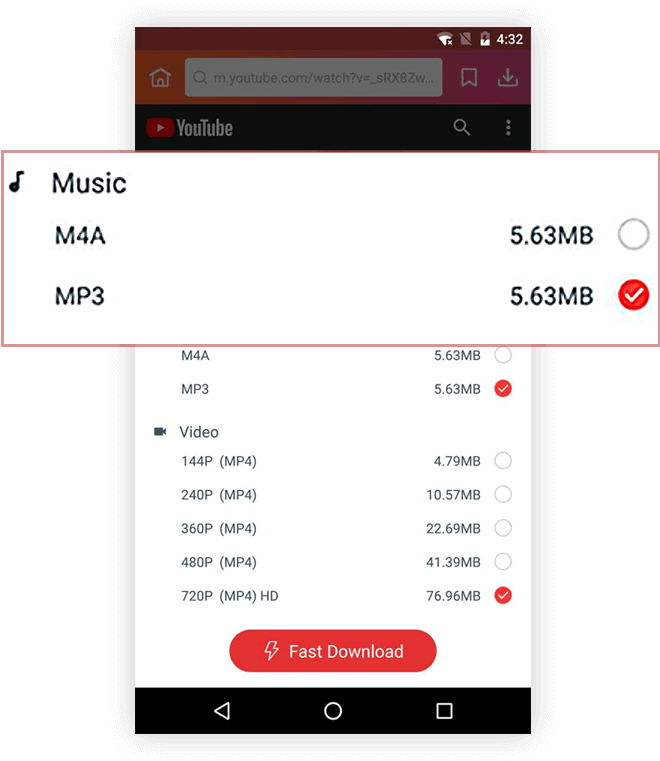 It will start download music format from the YouTube video. After that, you only keep the audio file on your Android.
Get it?
Method 2. Play YouTube Video as Music
If you have already downloaded a YouTube video on the device, then you can play the video as music instead of download music.
Step #1. Find your downloaded video in "My File" on InsTube.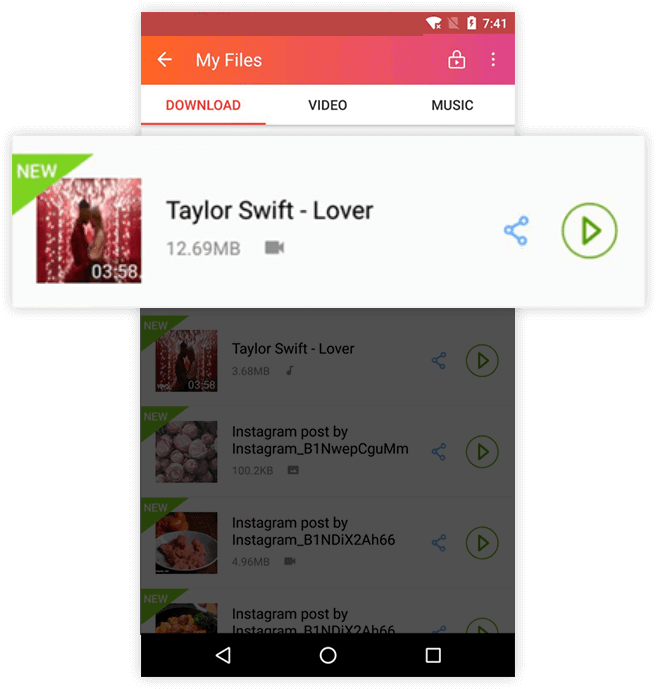 Step #2. Tap the video file and select "Play as music" from the pop-up menu.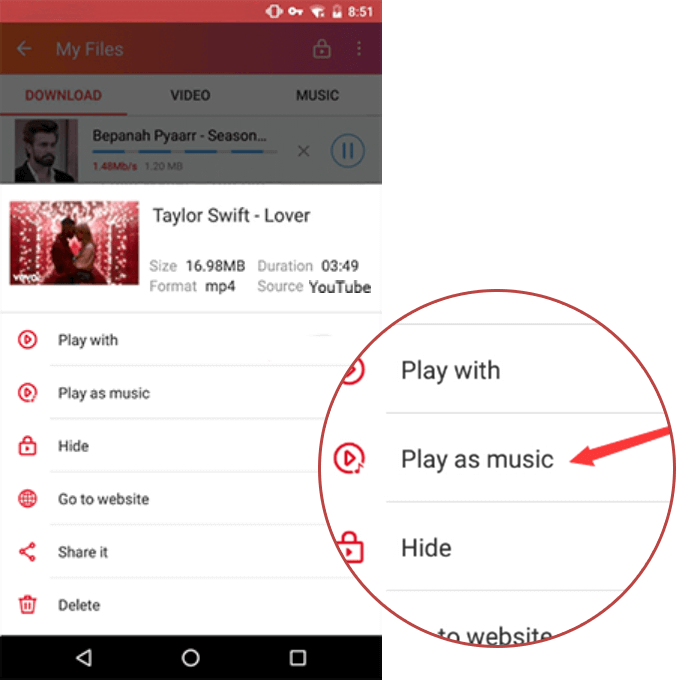 Then InsTube will directly play the video as music without the frames.
That's it.
If you have any problems on music download with InsTube video downloader app, please comment below.
Read More: The Best Free YouTube Music Downloader for Android