5 Star Music Downloader Apps for Android
You may prefer a 5 star music downloader app when listening to a song on your Android phone.
One thing that everybody does at home, work, during holiday or even traveling from work is listening to music. Recent studies have concluded that listening to music can help to raise productivity.
To make listening more enjoyable and satisfying, it is advisable to download into your phone. In this post, we look at the 5-star music downloader apps for Android.
What Are the 5 Star Music Downloader Apps?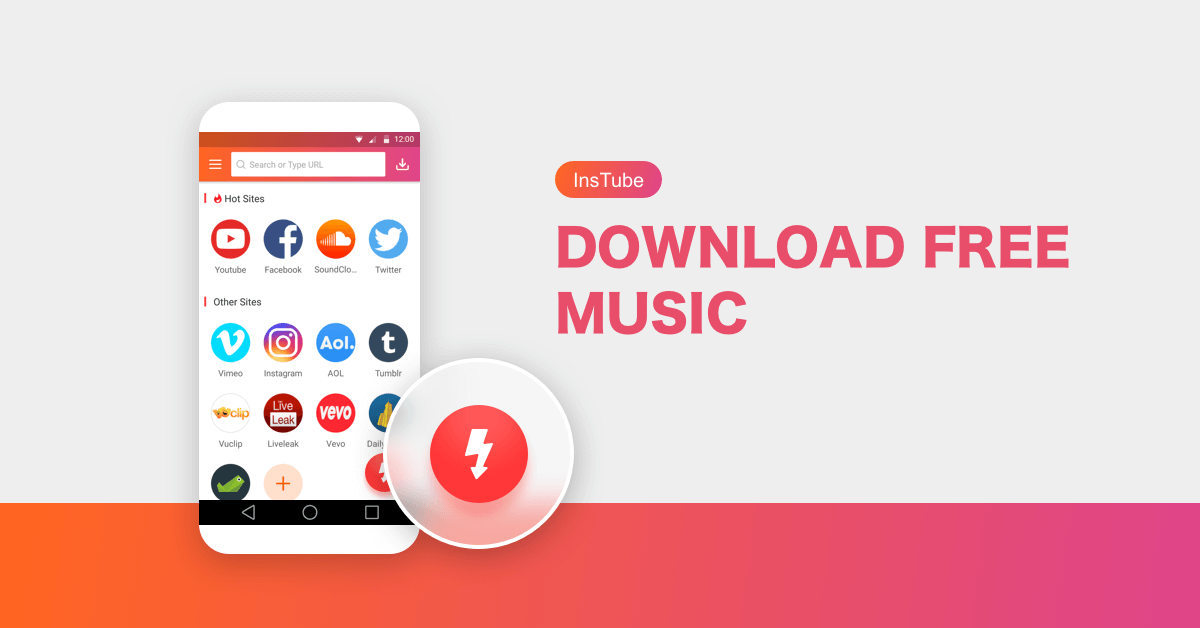 InsTube
As one of the TOP 5 star music downloader apps, InsTube has stood out as the undisputed music download leader in the market today. The developer, InsTube, took a lot of time exploring the market demand and remedying issues that manifested in other apps.
This is manifested in the app design and inherent features outlined below.
Light in weight and very easy to install: The main objective of creating InsTube was to make it highly effective in most Android devices. It is light, easy to

download and install

to enjoy top results. Note that the app is not available in Google App Store. Instead, you should download it from InsTube home page.
Top notch features: InsTube features are the main contributors to the current high rating. The app has unique features such as video converter, video locker, and accelerator. When you install the app, there is no need for downloading different conversion software because you select the preferred output before the downloading begins.
The app is more secure compared to others: In addition to being the best downloading app for android, InsTube has also won the tag of the most secure app. It comes with the latest technology, and the developer releases regular updates to ensure the user, device, and your songs are completely secure.
Multiple applications: Though the main target of using the app is downloading music, it has additional capabilities make it get is considered more valuable. In addition to downloading music, InsTube also allows users to download videos and other types of documents.
Napster Music
Napster Music is one of the top Android apps with a very high rating in the market. Unlike InsTube and 4shared that are completely free, Napster is a paid app. Users only get to use the app for free during the first 30 days.
Once the trial period is over, you are required to pay to access over 30 million songs in its database. You can stream music on demand using the app or download directly to listen when you are offline.
Besides, it allows users to create a playlist to listen to regularly. One outstanding thing about Napster is that it is free from ads to give users uninterrupted listening. 
4Shared
4shared is one of the 5-star music downloader apps that make accessing and downloading music easy and fun. Just like InsTube, 4shared is not available on Google App Store. Users, therefore, need to visit their home page and download from there.
After installing the app, use the search button to pull out preferred songs by artist or categories. Then, hit download to start the process. The app also comes with other top features such pre-installed player for playing the downloaded music.  If you want to streamline music live the app is equally effective. Note that this app is completely free.