What You Need To Know When Downloading Music Online
Today, let's talk about "download music online".
When you are in a great mood, tuning to the favorite tunes or latest releases in a streaming service like iTunes and Google Play Music deliver great satisfaction. The music online streaming services maintain huge collections of music that guarantee visitors of great entertainment. But there is a downside to this method of downloading music online. You have to be connected to the internet all the time.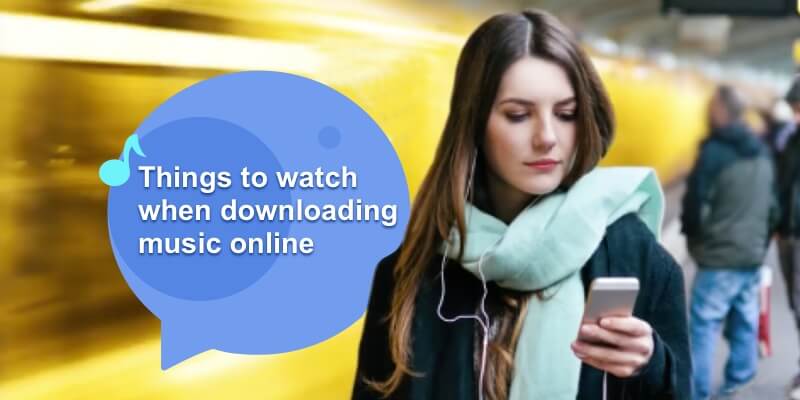 This downside has become a core bottle neck to music streaming services companies because people want to control phone bills. The alternative is getting the music and storing it in one's drive to listen all the time. In many cases, the streaming services structure their sites to make it as difficult as possible for third parties to download.
One great example is Google. Whenever an app for online downloading music on YouTube is released, Google does not allow it in the App Store. In this post, we review the things you need to know when looking for a music download app for your phone.
You need the right app to download music online
To store a song in your phone drive, the first step is downloading it. While the market was very rigid on music downloads and only allowed streaming, the approach has changed. After restricting people from downloading music on YouTube for many years, Google has changed and even made an app.
The battle of fighting music downloads proved too much, and Google opted to join the majority. This story is replicated in other top music services firms such as Spotify and SoundCloud.
To download songs from different services, you need to select a great app that has been tested and proven to work. Here, you need to carefully focus on the main features that help to facilitate faster download. The main features to look for in a great mp4 music downloader  include the ability to accelerate downloads, convert videos to various formats, and secure the music.   
Sign up for accounts with music services companies
While some music streaming services such as YouTube is open and free, there are other platforms that users can only gain entry after getting authorized. If you are targeting to download music online from companies such as Spotify, it is important to sign for an account and then use the right app to grab the preferred songs.
Picking the best app can enhance your smartphone security
If you pick the best app in the market, the security of the smartphone will be enhanced significantly. InsTube, one of the top apps in the market today is created using the latest anti-spyware technology in the globe. It also has a feature called Video Locker that secures the music and videos after downloading.
Most apps in the market are free
The number of online music download apps in the market has been rising progressively in the last couple of years. Note that most of the developers work on apps targeting phones with specific operating systems. Because of the ever growing competition, most apps are now available to users for free. To avoid incurring unexpected costs on apps, it is prudent to carefully review your choice and stay away from those with hidden charges.