The Best Free Music Downloader Apps for Android
People all like to listen to music, which is an indispensable part of people's life. Fortunately, these days, there are a variety of websites where you can enjoy music, like YouTube, Facebook, Instagram, SoundCloud, etc. Considering some people may have the habit of saving some music to their device for offline listening, some awesome music downloader apps emerge in the market.
Here, we have found some trusted music downloader apps that you can count on for music download. For the benefit of the public, the download apps we choose are all free.
Top 5 Best Music Downloader Apps 2018
Firstly, let's have a look at some best music downloader apps on the market together.
InsTube
InsTube is a free YouTube video & music downloader for Android. As we know, YouTube is a platform with tons of music resources. However, one can only listen to the songs online but not download them. Although it is named as a YouTube downloader, InsTube can help users download music from 40+ sites, including YouTube, Facebook, and SoundCloud, etc. On InsTube, one can easily find the songs they like, and one can also download them in various formats like MP3 and M4A.
Download music on this app is quite easy. You don't even need to login to do that. In addition, InsTube is fast and speed optimized. You can set multiple network connections for the task to speed up the download.
InsTube also inbuilt a locker to protect private music with passwords.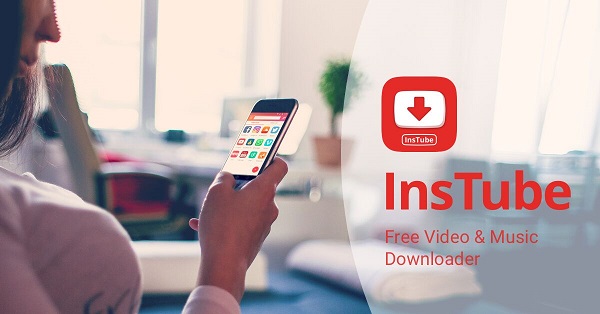 Google Play Music
Google Play Music is a great place loaded with tons of tracks. On Google Play Music, you can:
upload your own songs.
Access 40 million songs on-demand and ad-free
Listen on Android, iOS, and the web
Create and manage all your playlist with one Google account.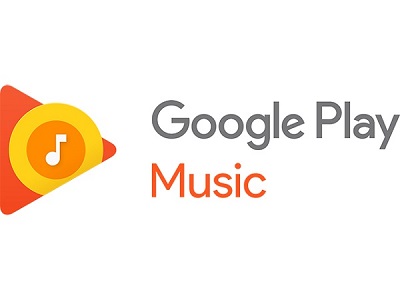 Music Paradise Pro
Music Paradise Pro is a good music download application, thanks to which you can download and listen to free music of thousands of themes. You'll also find lots of classical and other high-quality royalty free music.
The songs you download using Music Paradise Pro will be stored on your Android device memory so you can access them comfortably using any other music playback application. Of course, you can also hear them directly from your app.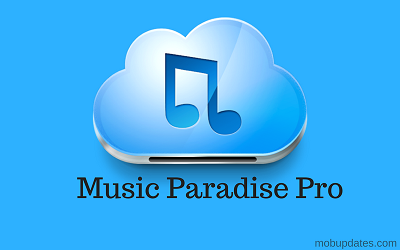 SoundCloud
SoundCloud is an awesome free music streaming app designed for Android. This app enables its users to upload, promote, and share audio. One of the key features of SoundCloud is its ability to access uploaded files via unique URLs, thus allowing sound files to be embedded in Twitter and Facebook posts. Registered users are allowed to listen to unlimited audio and may upload up to 180 minutes of audio to their profile at no cost.
There will be some ads on this app, but you can get rid of them by paying a small fee.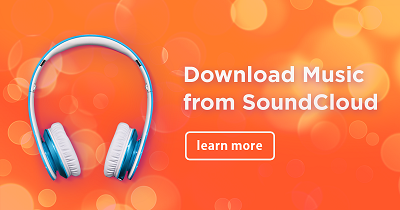 4Shared
4shared is a highly popular free music download app that provides storage for music, video and photo files. It is free to use and install. The features like pre-installed music player can help you listen to the music from the app easily.
Download music on 4Shared is quite easy. When you enter the name of your favorite song or artist, the app will show results according to your search query. Then, choose the one you want to download and tap on the download button on the upper right corner to download your music.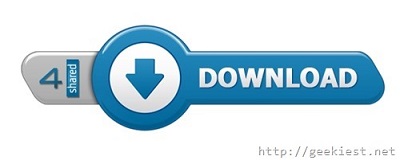 The Best YouTube Music Downloader APK
If you are a fan of YouTube music, then the content below will be helpful to you. Many people are looking for a way to save YouTube music to their device since online listening can't always satisfy them. InsTube is absolutely one of the best YouTube music downloader apps on the market now. It is totally free and the user interface is also friendly; In addition, it is very safe and free from virus.
If you need to download YouTube music for free, follow us to see the detailed steps to do that.
Part 1: Install InsTube
Firstly, install InsTube on your device. You can download and install this music downloader in popular app stores like Uptodown.com and Download.com in your Android. You can also visit InsTube official website to install it.
Part 2: Download YouTube Music for Free
Step 1: Open InsTube to enter YouTube website. You can find YouTube's icon on InsTube's homepage. Find the music you want to download and tap to play it.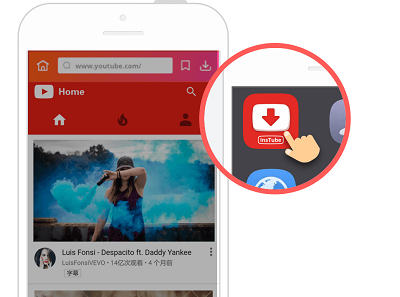 Step 2: As the music starts to play, a red download button will appear on the bottom right corner. Tap on that button.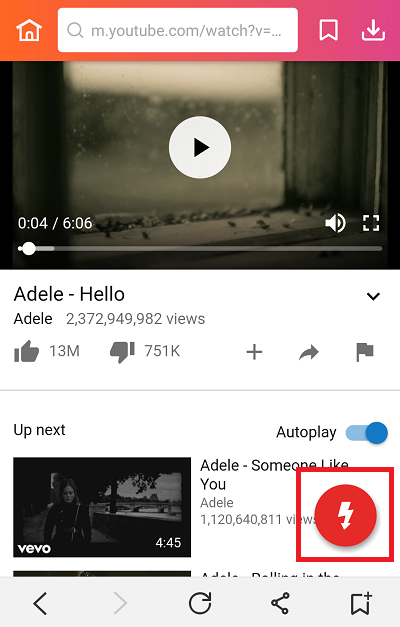 Step 3: Choose the mp3 format for the music on the pop-up page.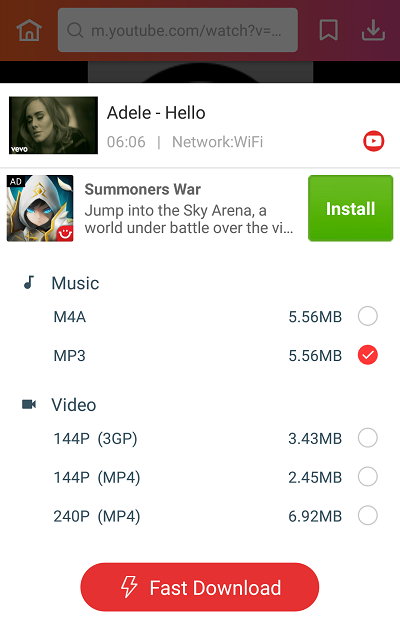 Step 4: Now, you can check your download in your files by tapping on the download icon on the upper right corner.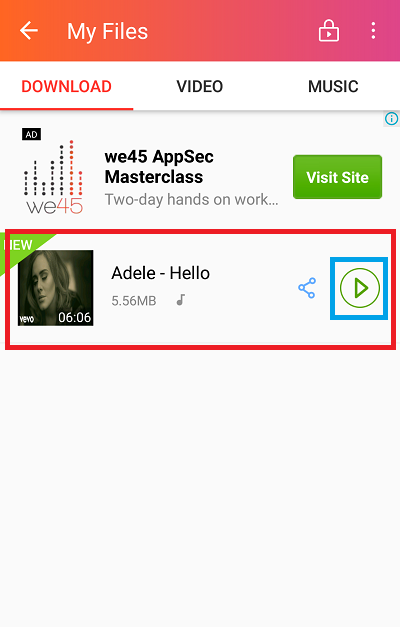 Moreover, you can also download YouTube music in another way. Copy the URL of the YouTube music you want to download and then paste it into the search box of InsTube. As the song shows, a red download button will appear. Tap on that button. Then, you can save the music to your device with the steps we mentioned above.
Now that you have known the best music downloader apps, have a try and start to download your favorite music. You can also get InsTube here to download YouTube music. Enjoy your day.