Best Way to Download YouTube Video with Android
Wanna download YouTube video with Android phone?
Today, the smartphone has become the PC of leisure: many users watch videos, listen to music, surf the net, play games directly on their phone instead of sitting in front of their computer. It should be recognized that even if a smartphone does not completely replace a PC, it has become a must-have gadget in everyday life.
Among these smartphones so famous, Android phones such as the Samsung Galaxy series, Motorola or HTC are somewhat successful because of their capabilities and usability; just like the Apple iPhone.
Download YouTube Video with Android Device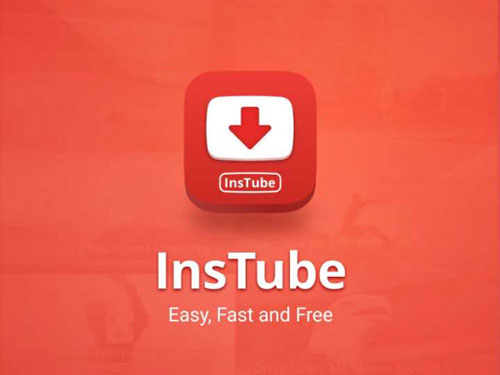 Unlike other mobile operating systems, the advantage of Android is its openness to the many possibilities/advantages that we would have suspected for a second. There are a lot of options offered with Android and the solutions that surround it. And you have to tell us that we should be able to provide you several alternatives that will allow you to download YouTube videos for viewing from your mobile when you have no connection.
If you own an Android smartphone, you are probably no stranger to the fact that it is possible to do a lot of things with it. Unfortunately, you just have to watch a TV program or a few videos on the web so that your data package goes up in smoke.
Download YouTube Videos with InsTube on Your Android Phone
By explaining the easiest way to download YouTube videos with Android so you can watch it when you do not have an internet connection. This undoubtedly requires a third-party program. But no worry here is a free video download manager for Android – InsTube. With this app in the pocket, everything becomes simple.
We will be limiting ourselves to presenting only InsTube. The ultimate, the best? For me, it's the best and the one that suits me the most after a few times of use. Without much write-up, here is how to download YouTube videos with Android:
In the first step, we will activate the option 'Unknown Sources.'
If you do not know how to do this, here is a simple tutorial that will help you.

Then, we go on the site of instube.com

 

to download the application InstTube

When the installation is complete, open the application directly. A message appears:

The warning message in question is relevant since it explains several points to you:
The first three messages concern the permissions requested by the application

The second is a request for permissions for the app to overlap with the original

The third are requests for access to internal memory and contacts.
That's it.
It is all about how to download YouTube video with Android devices.