TOP Trending Movies 2019 in India Theatre
It has been over half of January 2020 now, and some may miss those trending movies in 2019.
Well, 2019 is a big year of movies. We quite have stunning movies at home and abroad in 2019. And parts of them are so impressive that we plan to watch the superhits again.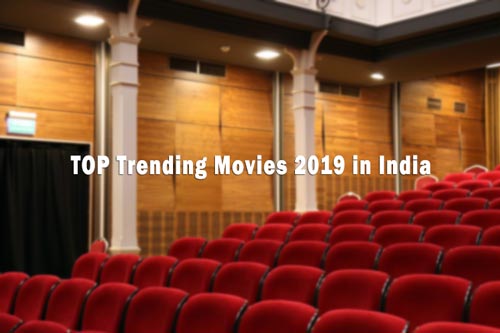 With 2020 ahead of us, but today, let's review the TOP trending movies in 2019 in India:
Top 10 Trending Movies 2019 in India
If you have not yet watched part of the Bollywood or Hollywood blockbusters at theatres, then click the download link to add them to your watching list.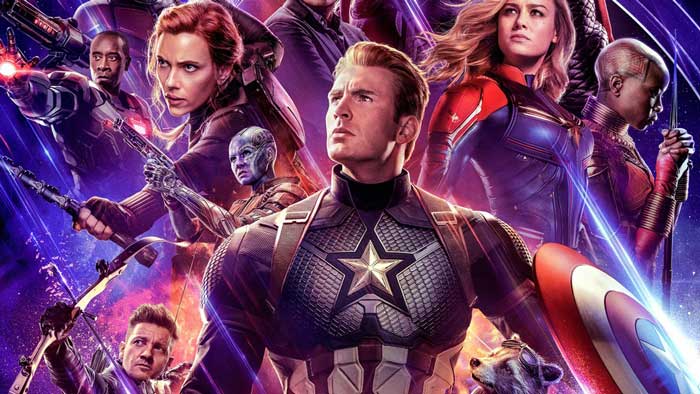 As the last instalment of the Avengers series, this movie has broken serval records in 2019 and made fans across the world to watch it at cinemas again and again.
All in all, Avengers Endgame is exactly worth re-watching, for the heroes, the great special effect and the plot details.
Director: Anthony Russo & Joe Russo
Cast: Robert Downey Jr., Chris Evansm Mark Ruffalo, Brie Larson, Scarlett Johansson
Release Date: 26 April 2019
IMDb Score: 8.5/10
Box Office: ₹ 373.22 crores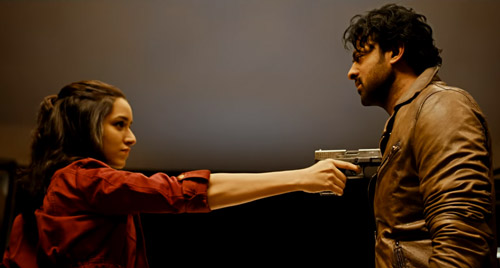 The film is about an undercover cop on a mission involves in a fight with the gangs who want the black box. But they finally reveal a shocking secret.
Police, gangsters, crime, action, etc. enable the story-line of Saaho movie to be more attractive.
Director: Sujeeth
Cast: Prabhas, Shraddha Kapoor, Jackie Shroff
Release Date: 30 August 2019
IMDb Score: 5.5/10
Box Office: ₹ 433.06 crores
See More: Saaho Songs Download from YouTube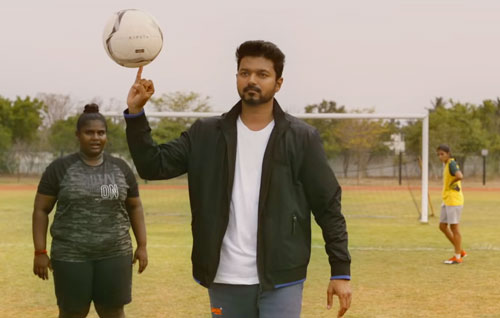 As the first Tamil movie hitting the IMAX screen, Bigil movie made it a craze for football sport. It tells how Michael coaches the women's football team to win the Championship and how he defeats his enemies.
Director: Atlee Kumar
Cast: Joseph Vijay, Jackie Shroff, Nayanthara, Daniel Balaji, Kathir, Vivek
Release Date: 25 October 2019
IMDb Score: 7.1/10
Box Office: est.₹ 300 crores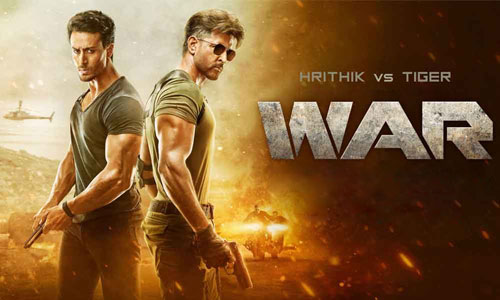 Starring Hrithik Roshan and Tiger Shroff, War movie tells about a soldier Kabir to assassinate his mentor Khalid who has become rogue.
Director: Siddharth Anand
Cast: Hrithik Roshan, Tiger Shroff, Vaani Kapoor
Release Date: 2 October 2019
IMDb Score: 6.7/10
Box Office: ₹ 317.91 crores
#5 Captain Marvel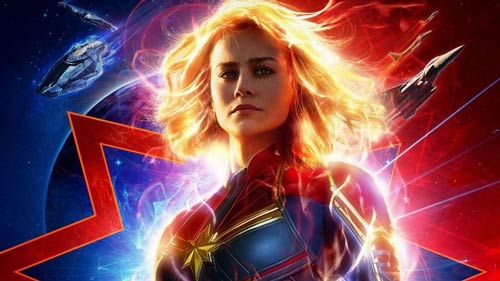 As a movie adapted from Marvel Comics, Captain Marvel becomes one of the top superhero films of MCU in 2019. It reveals some clues for Avengers Endgame.
Besides Captain Marvel Carol Danvers, the universe's most powerful heroes, the ginger cat Goose, an alien Flerken, is the great photobomb in the movie.
Director: Anna Boden & Ryan Fleck
Cast: Brie Larson, Samuel L. Jackson, Ben Mendelsohn
Release Date: 8 March 2019
IMDb Score: 6.9/10
Box Office: ₹ 84.36 crores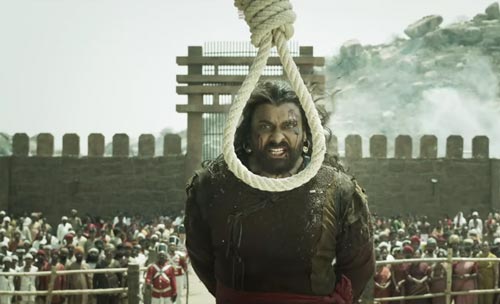 The movie reveals the local history of India in 1827 and the tragic ending of the freedom fighter – Narasimha Reddy's life, who rebelled against the British for freedom before India's first war of independence.
Director: Surender Reddy
Cast: Chiranjeevi, Kiccha Sudeep, Vijay Sethupathi, Amitabh Bachchan
Release Date: 2 October 2019
IMDb Score: 7.8/10
Box Office: est. ₹230 crore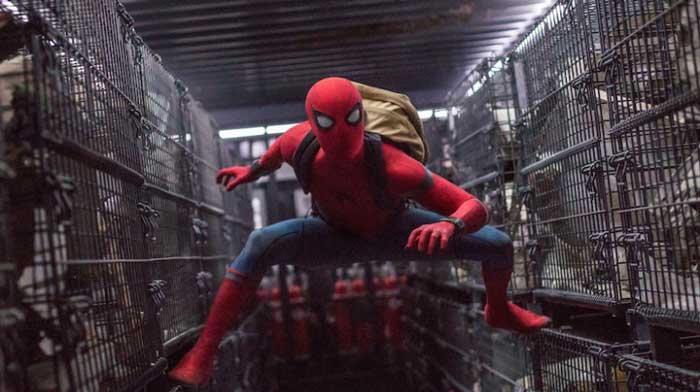 Spider-Man Far From Home is the third biggest superhero film of MCU superhero franchises in 2019.
This film follows the 2019 movie Avengers: Endgame, after which the Spider-Man, Parker starts to take on new threats in a world.
Director: Jon Watts
Cast: Tom Holland, Samuel L. Jackson, Jake Gyllenhaal
Release Date: 5 July 2019
IMDb Score: 7.6/10
Box Office: ₹ 86.11 crore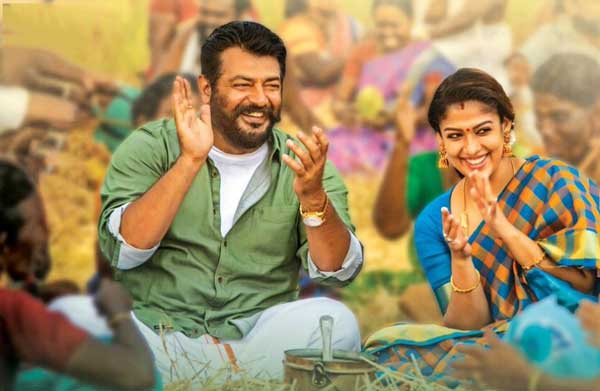 The Tamil movie is about a village chieftain Thooku Durai whose daughter gets injured in a fight against his rival, and after years, he meets his daughter and saves her from being killed.
Director: Siva
Cast: Ajith Kumar, Nayanthara, Sakshi Agarwal
Release Date: 10 January 2019
IMDb Score: 6.7/10
Box Office: ₹ 65.48 million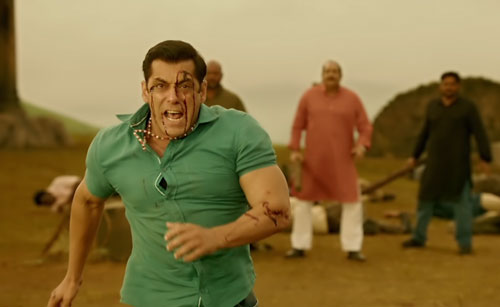 After the film serial Dabangg 2 (2012), inspector Chulbul Pandey ferrets out a human trafficking racket, from which he involves a battle with Bali Singh, a man with some connection to Chulbul Pandey's past.
Director: Prabhu Deva
Cast: Salman Khan, Sudeep, Sonakshi Sinha, Mahie Gill, Arbaaz Khan, Saiee Manjrekar
Release Date: 20 December 2019
IMDb Score: 4.1/10 (5,328 votes)
Box Office: ₹ 131.38 crores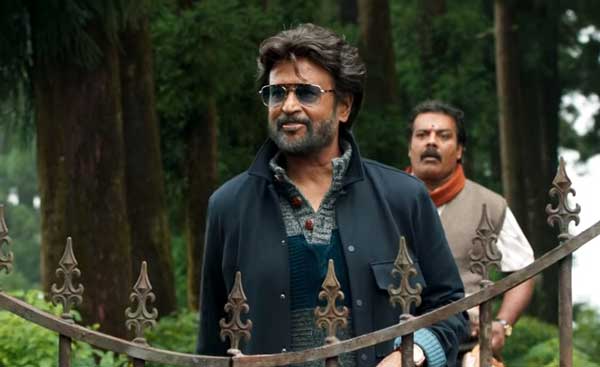 Petta is a Tamil movie about a hostel warden, Kaali, who cope with the relationship with a group of unruly final-year students. But they find Kaali, whose real name is Petta Velan, has a shocking past.
Director: Karthik Subbaraj
Cast: Rajinikanth, Vijay Sethupathi, Nawazuddin Siddiqui
Release Date: 9 January 2019
IMDb Score: 7.3/10
Box Office: ₹ 366 million
How to Download and Watch Bollywood Movies
You can download the Bollywood movies for free via InsTube, a FREE Android app to download videos or songs from over 100 sites.

And you can also download the movie songs in MP3 via YouTube downloader if you like the movie songs after watching it.
Plus, if you have already watched all the movies in the above list, maybe you can find some trending movies in the following lists:
That's it.
This is all about the trending movies in 2019.
If you encounter any movie-watching issues, don't be hesitated to contact us via the comment.