Ajay Devgn's Singham Full Movie Download in Hindi HD 1080p
Singham full movie was released on 22 July 2011. As an effort of director Rohit Shetty, Singham (2011) features Ajay Devgn, Kajal Aggarwal, and Prakash Raj in the pivotal roles.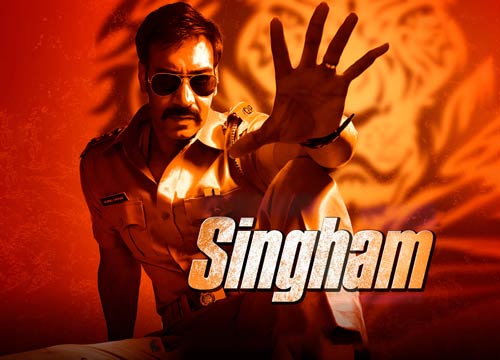 The Hindi action film is a remake of Tamil movie Singam (2010), and Singham (2011) is also the first installment of Rohit Shetty's Cop Universe movie franchise. The second sequel is Singham Returns (2014).
Singham (2011) became a big success with a high box office of ₹1.57 billion. Generally, the action movie is about the battle between an inspector and a gangster.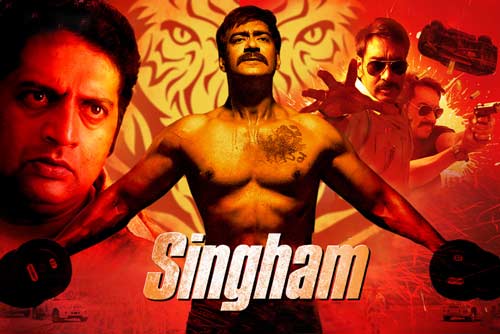 If you are interested in this Bollywood action movie, InsTube will show you more about Singham full movie and songs:
Singham (2011)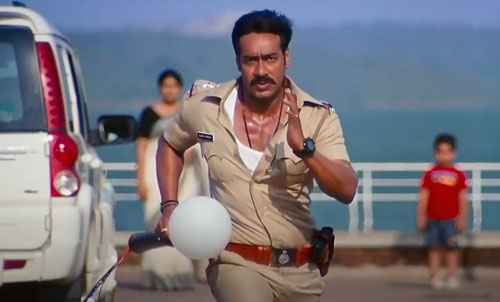 Here's the movie plot:
Singham (Ajay Devgn) is an honest and righteous inspector in Shivgarh. He does good job and gains reputation from the villagers. Also, Singham lives a happy life with Kavya (Kajal Aggarwal). And they fall for each other.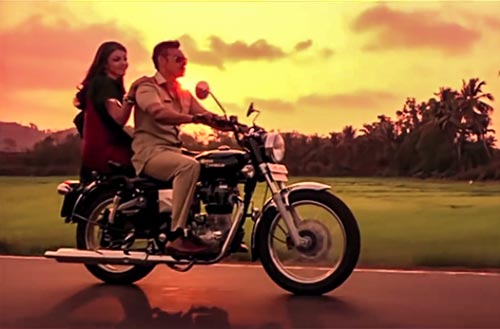 In Goa, there's another police officer like Singham. And his name is Kadam (Sudhanshu Pandey). But a politician named Jayakant (Prakash Raj) falsely accuses Kadam of corruption. Due to the unfair treatment, Kadam commits suicide.
Actually, Jayakant is also a gangster in Goa, running illegal business rackets.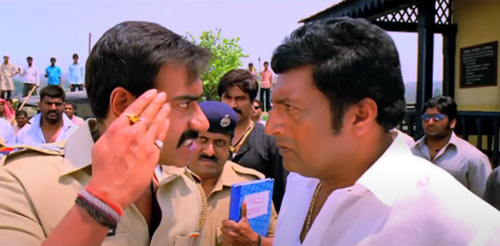 One day, Jayakant sends his man to Shivgarh to sign the bail for the murder he had committed. But Singham stops it and asks Jayakant to sign in person.
This leads Jayakant's grudge against Singham. So, Jayakant transfers Singham to Goa with his political contacts. He plans to wreak vengeance on Singham.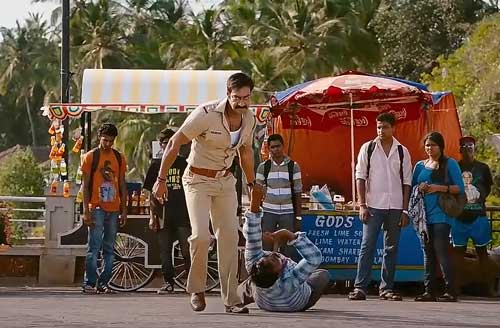 There, Singham meets hindrance everywhere. Even, he finds his senior is protecting Jayakant. Also, Singham learns about Kadam's story. He tries to investigate the case, but nobody helps him, including his senior.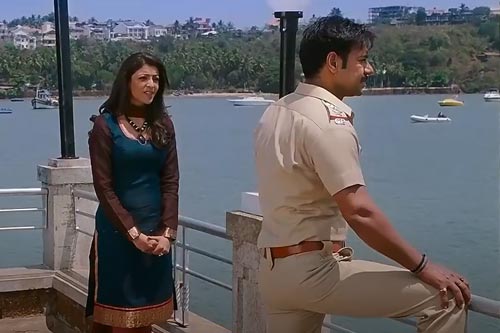 Dispiritedly, Singham wants to back his hometown. But Kavya encourages him to fight against Jayakant.
How will Singham prove Jaikant's guilt?
Can he help Kadam clear his name?
Similar Movies:
Singham Movie Info:
Here's the basic info of this movie: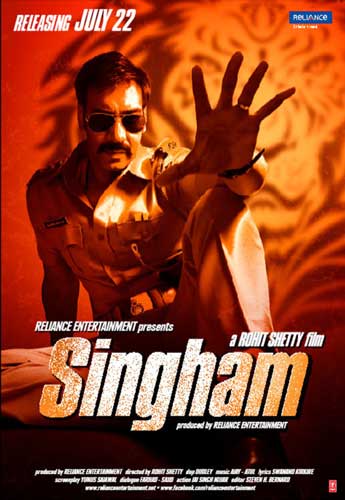 Original Title: Singham
Genre: Action, Drama
Language: Hindi, Marathi, Gujarati, Tulu, English
Release Date: 22 July 2011
Run Time: 174 min
Director: Rohit Shetty
Cast: Ajay Devgn, Kajal Aggarwal, Prakash Raj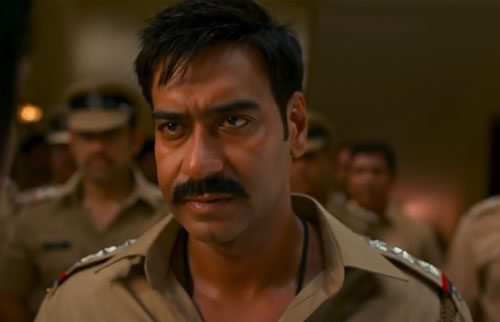 Ajay Devgn acted as Singham in the film. Singham is a wise and righteous police officer. He has the courage to fight against corruption, contest the mighty don, Jayakant, and helps his colleague clear his name.
Besides Singham (2011), Ajay Devgn also played the leading character in the second installment, Singham Returns (2014).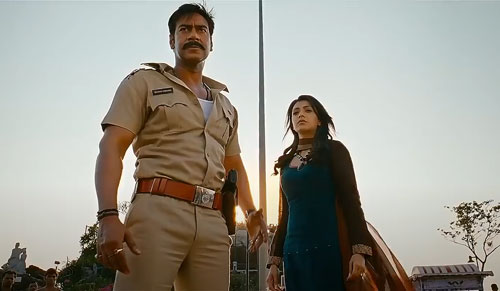 And his other notable films are
Singham Songs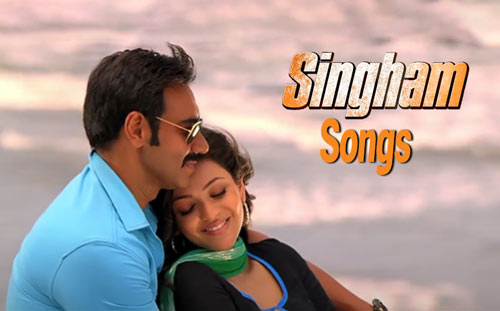 The movie album of Singham (2011) includes 3 soundtracks, each made into a remixed version. Swanand Kirkire penned all the lyrics while Ajay−Atul composed the music.
Besides Singham album, Ajay−Atul also composed soundtrack for movies such as Sairat (2016), Zero (2018), Panipat (2019), etc.
Singham Song List:
"Maula Maula"
"Saathiya"
"Singham"
You can use a YouTube video downloader app to download and convert the Singham song videos to MP3 from YouTube.
Singham Full Movie Download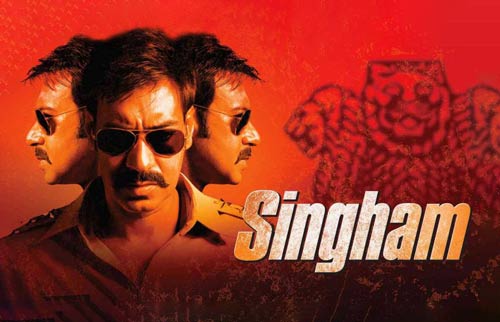 Download Singham Full Movie in Hindi [HD-720p, 1080p]

It is a good choice to watch Singham full Hindi movie online. But you may not want to install all the movie video apps on your Android device. In this case, you can use InsTube to get Singham (2011) movie download in Hindi.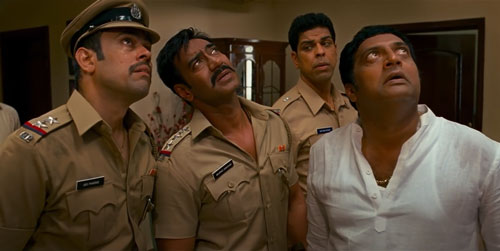 Also, it is easy to get Singham trailer or songs MP3 from YouTube, Hotstar, Voot, etc.
Here is a movie download guide with InsTube:
Tutorials for videos or songs MP3 download: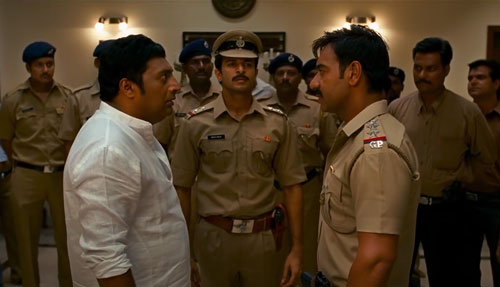 When you find a Singham (2011) full movie HD 1080p free download URL from YouTube or other video sites, you can paste the link to InsTube video downloader to download your movie.
After that, you can also play Singham film in Hindi on an HD video player.
If you encounter Singham Full Movie Download issues, write a comment below.
See More Movies: