Sairat Full Movie Download in Marathi [2016 HD-720p]
Sairat full movie hit the screen on 29 April 2016 in India. But in fact, the Marathi film got its premiere on 17 February 2016 at Berlin International Film Festival, receiving a warm response and standing ovation.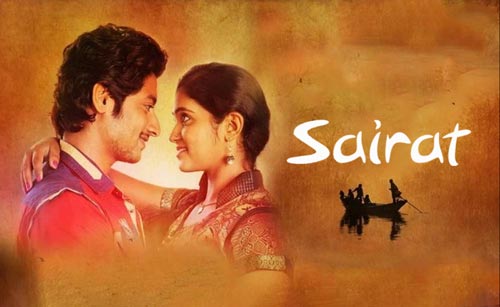 Directed by Nagraj Manjule, Sairat (2016) stars Rinku Rajguru, Akash Thosar, and Arbaz Shaikh in the leading roles.
Sairat movie earned ₹110 crore by telling love-birds from different castes and the conflict with their families. Once released, the Marathi film became a great success. After that, the film got its Hindi remake, Dhadak (2018) by director Shashank Khaitan.
So, if you want to re-watch this romantic drama and explore Indian castes this lockdown weekend, InsTube will show you more about Sairat full movie and songs:
Sairat (2016)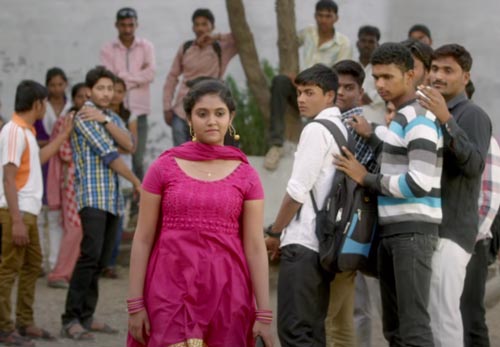 Here's the movie plot:
Archi (Rinku Rajguru) is an upper-caste girl growing up in a wealthy family. She is also the top student in her college.
And Archi falls for Parshya (Akash Thosar), an equally excellent student. But Parshya is the son of a low-caste fisherman.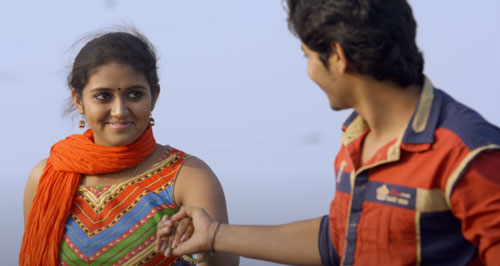 One day, Archi's little brother, Prince (Suraj Pawar), is going to celebrate his birthday. Archi sneakily meets Parshya at the backyard. But unfortunately, her family finds this.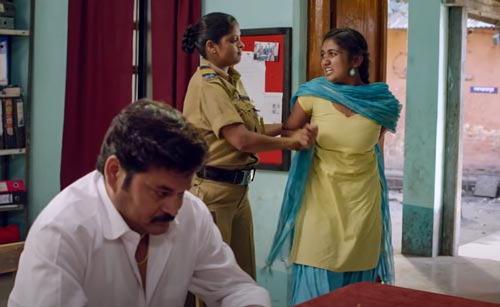 Archi's father, Tatya (Suresh Vishwakarma) flies into a rage. He does not want her daughter to be together with a low-cates boy.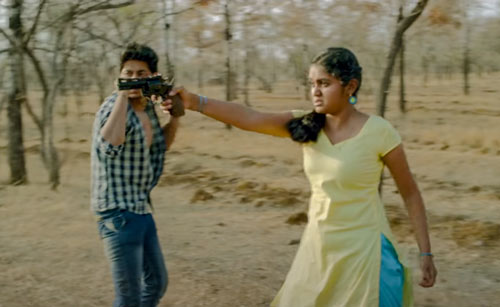 However, Archi and Parshya elope to Hyderabad. But they have no money to continue their life, even Archi almost gets raped by a goon.
Thanks to a woman from a nearby slum, she intervenes and saves them. Besides, she also offers a shack and jobs for the love-birds.
Day by day, Archi's discontent at the living situation increases. Though often arguing with Parshya, she has no choice but to stay in the slum and because she has been pregnant.
Years later, the couples' life becomes better. One day, Archi calls her mother, introducing Parshya and her son. After that, Prince and the relatives come to her place.
What will happen to Archi?
Will her family accept her marriage with the low-caste man?
Similar Movies:
Sairat Movie Info:
Here's the basic info of this movie: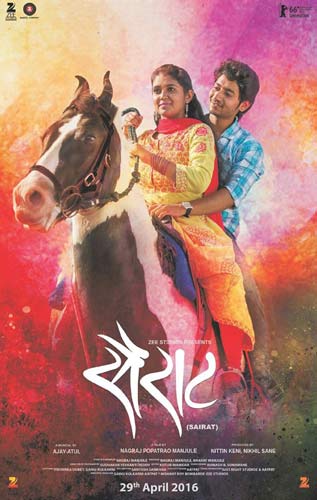 Original Title: Sairat
AKA: The Wild
Genre: Drama, Romance
Language: Marathi
Release Date: 29 April 2016
Run Time: 174 min
Director: Nagraj Manjule
Cast: Rinku Rajguru, Akash Thosar, Arbaz Shaikh
Movie Review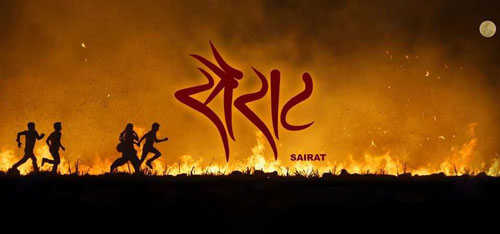 Archi and Parshya seem to live the happy life they want after the hardship, but all is for the shame killing at the end.
A shame killing, aka honor killing, is the homicide of a family member, especially the female member, by other members due to her inappropriate relationship with the man disapproved by her family.
Also, the men can be the victims of shame killings by the woman's family. It is because that in feudal society, this brings dishonor upon the family.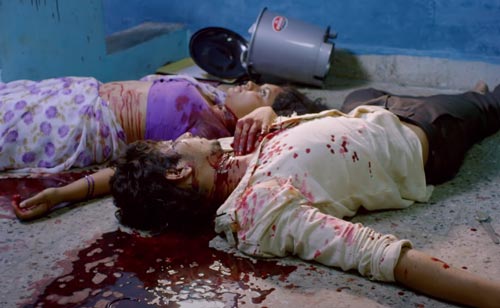 Here, Sairat (2016) movie is made to criticize the caste system and honor killing in India, even though no one in the film points it out. So, we see the protagonists fight for their love without criticizing the system.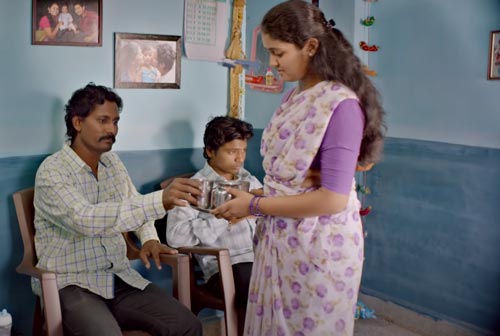 The movie reflects some backward situations in India, but it won applause. This proves a progressive India. And when the film comes to an end, Archi's child leaves bloody footprints when stepping forward.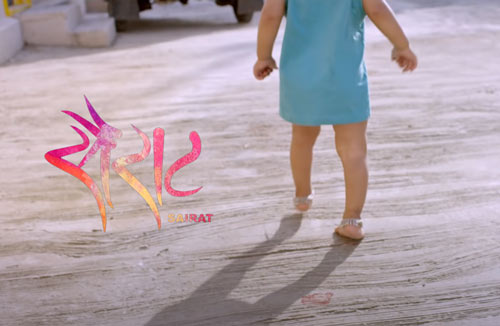 It implies not only pains but also progress. The kid stands for progression, while the footprint is for the great spasm of the resistance against the dark side of the culture.
Sairat Songs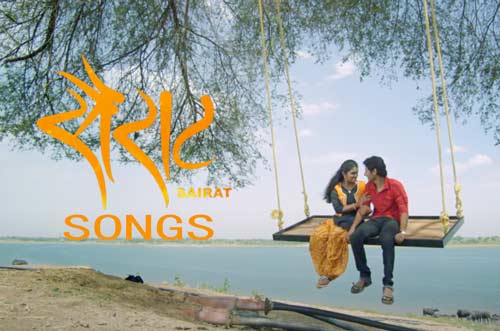 The movie album of Sairat (2016) includes 4 soundtracks. Ajay−Atul composed the music and almost all the lyrics.
He also gave vocal for the song "Zingaat". Besides, Ajay Gogavale, Shreya Ghoshal, and Chinmayi gave vocal for the rest songs of the album.
Sairat Song List:
"Yad Lagla"
"Aatach Baya Ka Baavarla"
"Sairat Zaala Ji"
"Zingaat"
You can use a YouTube video downloader app to download and convert the Sairat song videos to MP3 from YouTube.
Sairat Full Movie Download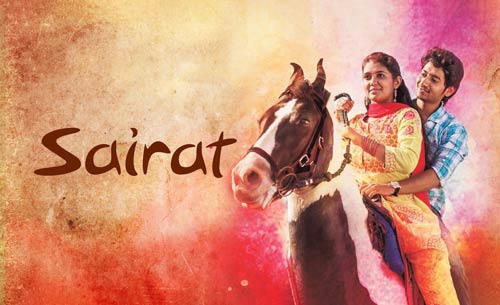 Sairat Full Movie Download in Marathi [HD-720p]

It is a good choice to watch Sairat Marathi movie online when outdoor activities are suspended these days due to the COVID-19.
But you may not want to install all the movie video apps on your Android device. In this case, you can use InsTube to get Sairat (2016) movie download in Marathi.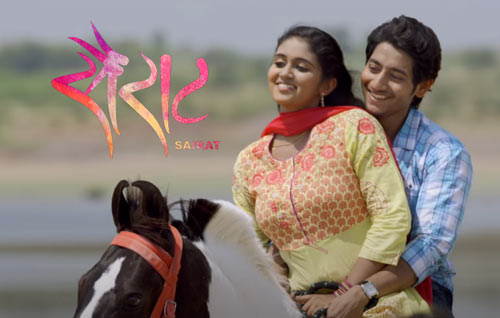 Also, it is easy to get Sairat trailer or songs MP3 from YouTube, Hotstar, Voot, etc.
Here is a movie download guide with InsTube:
Tutorials for videos or songs MP3 download: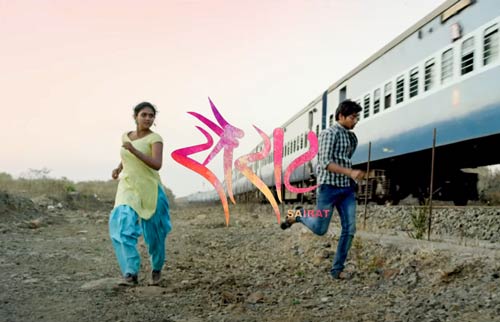 When you find a Sairat movie URL from YouTube or other video sites, you can paste the link to InsTube video downloader to download your movie.
After that, you can also play Sairat film in Marathi on an HD video player.
If you encounter Sairat Full Movie Download HD issues, write a comment below.
See More Movies: