Adithya Varma Movie Download in Tamil HD 720p
Adithya Varma movie is a Tamil romance film remade from Arjun Reddy, the high-grossing Telugu flick released in 2017.
As director Gireesaaya's debut, Adithya Varma (2019) stars Dhruv Vikram and Banita Sandhu in the leading role.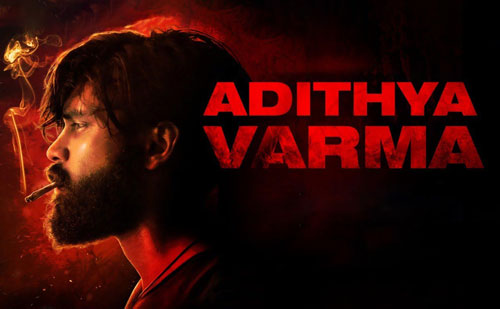 So, if you want to see Arjun Reddy in Tamil version, let's have a look at this remake film and see how to get Adithya Varma full movie and songs download:
Adithya Varma (2019)
Now, let's see the movie storyline: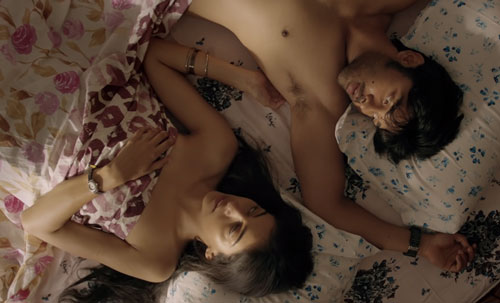 Plot
Adithya Varma (Dhruv Vikram) is studying in a medical college. He is an excellent student but unable to control his anger. Due to his bad temper, Adithya is almost evicted from the college.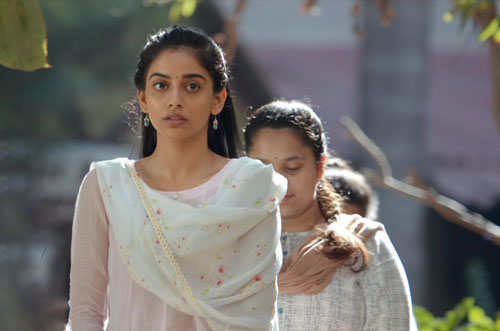 Luckily, he meets Meera Shetty (Banita Sandhu) and falls in love with her. And they all finish school and continue their relationship.
However, due to their caste, Meera Shetty's family separates the two and forces Meera Shetty to marry a man from her caste.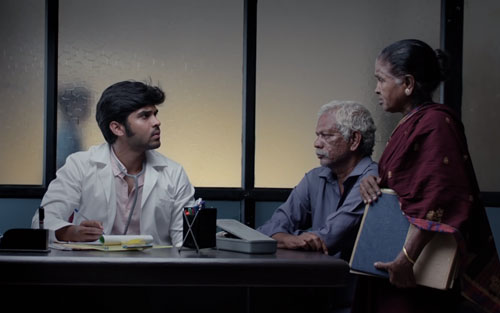 Then, Adithya works as a surgeon after leaving Meera. But in desperation, he becomes self-destructive and starts taking alcohol and drugs.
What will happen to Adithya?
Can Adithya find his way out of the plight?
Will Meera reunites with Adithya?
Adithya Varma Movie Info:
Check the basic info of this movie: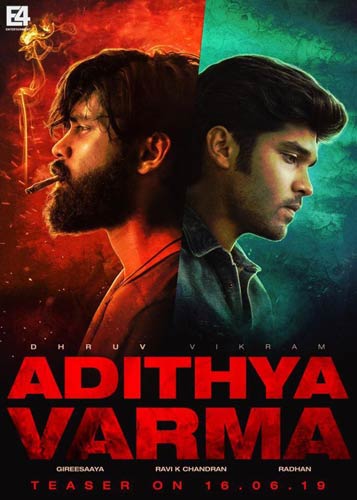 Original Title: Adithya Varma
AKA: Varmaa
Genre: Drama, Romance
Language: Tamil
Release Date: 21 November 2019
Run Time: 168 min
Director: Gireesaaya
Cast: Dhruv Vikram, Banita Sandhu, Priya Anand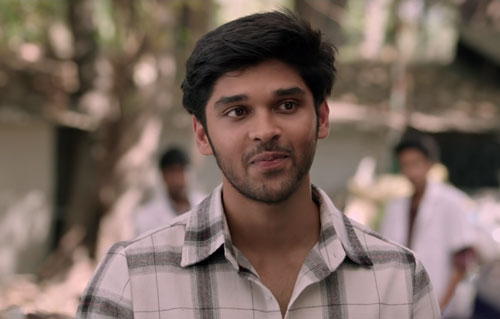 Dhruv Vikram acted Adithya Varma in the movie.
With his terrific performance, Dhruv Vikram portrayed the protagonist Adithya's trait changing, from the overbearing manner to the self-destruction.
As a remake of Sandeep Vanga's film, Adithya Varma (2019) comes with similar synopsis.
Actually, all those films come with a similar plot:
Arjun Reddy (2017) in Telugu with a box office of ₹510 million
Kabir Singh (2019) in Hindi with a box office of ₹379.02 crore
Adithya Varma (2019) in Tamil
Maybe we will have other remakes in Malayalam, Punjabi, Bengali, Urdu and more.
Adithya Varma Songs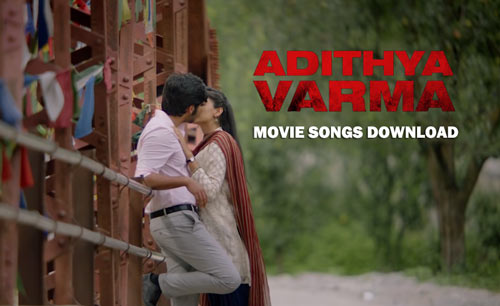 There are 9 songs in Adithya Varma movie album.
And Radhan composed the soundtracks. Part of the tunes are from Arjun Reddy album.
Among the songs, Dhruv Vikram gave his voice to "Adithya Varma Theme", an additional track after the movie release.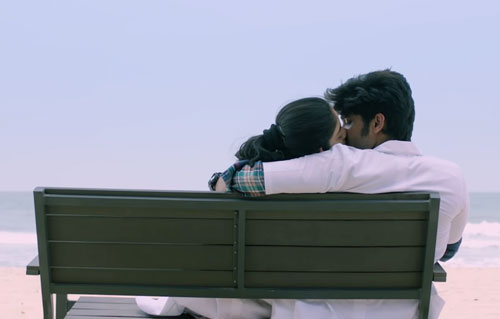 Check Adithya Varma Movie Soundtracks:
"Edharkadi"
"Yaen Ennai Pirindhaai"
"Yaarumillaa"
"Kanaa"
"Dhooram"
"Adithya Varma Theme"
"Amudhangalaal"
"Nenjukulle"
"Idhu Enna Maayamo"
You can use a YouTube video downloader app to download Adithya Varma songs in MP3 from YouTube.
Adithya Varma Movie Download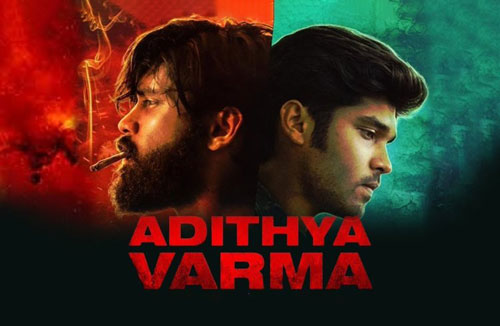 Adithya Varma Full Movie Download in Tamil [HD-720p]

Well, it is a good idea to watch the Adithya Varma movie online. But you may not want to install all the movie video apps on your Android device.
In this case, you can use InsTube to get Adithya Varma Tamil movie download from 100+ video sites.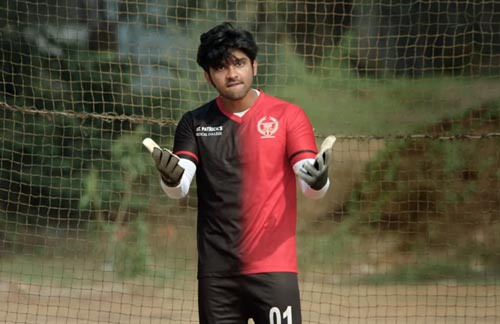 Also, it is easy to get videos or movie MP3 songs from YouTube, Hotstar, Voot, etc.
Here is a movie download guide with InsTube:
Tutorials for videos or songs MP3 download: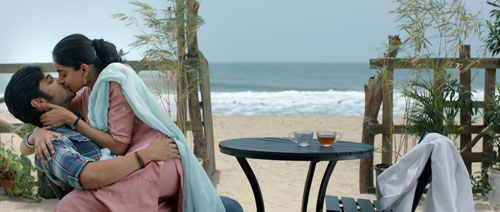 When you find an Adithya Varma movie URL from YouTube or other video sites, you can paste the link to InsTube video downloader to download your movie.
After that, you can also play Adithya Varma Tamil movie on an HD video player.
If you encounter Adithya Varma Full Movie Download issues, write a comment below.
See More Movies: