Ayyappanum Koshiyum Movie: What's the Most Moved Song?
Ayyappanum Koshiyum movie is theatrically released on 7 February 2020.
The Malayalam movie gets Sachy as the director, while Biju Menon, Prithviraj Sukumaran, and Renjith as the prominent roles.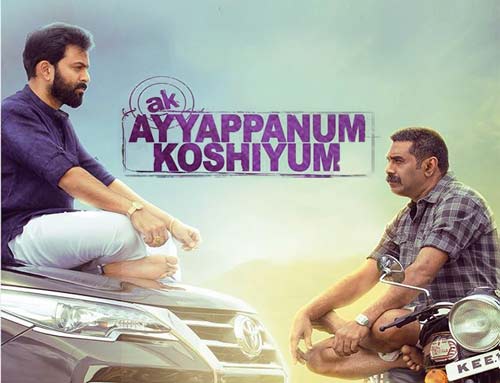 As an action thriller, Ayyappanum Koshiyum full movie is about the clash between a police officer and the son of a person in power.
If you are intrigued to this Malayalam action movie, InsTube will tell you more about Ayyappanum Koshiyum full movie and songs download:
Ayyappanum Koshiyum (2020)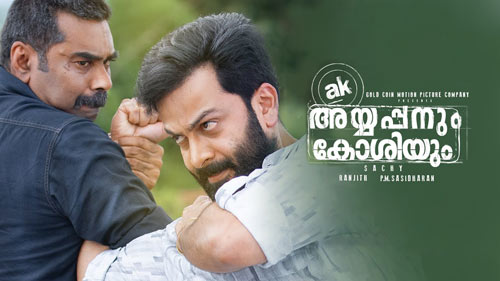 Let's have a look at the plot of Ayyappanum Koshiyum film:
Ayyapan Nair (Biju menon) is a police officer excising routine check at a traffic stop, while drunk Koshy Kurien (Prithviraj Sukumaran) is in his car, full of alcohol.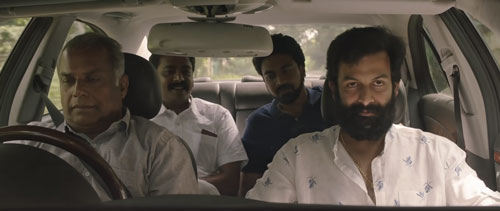 Koshy Kurien asks his driver Kumaran (Ramesh Kottayam) to take the Attappadi route, on which they are stopped by the police.
Due to Koshy Kurien's rudeness, Ayyapan Nair restrains him and takes him to the police station. But later, the officers find that Koshy Kurien is the son of Kurien John (Ranjith), a person in power.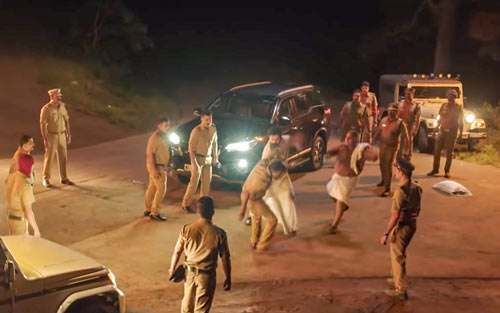 Then, Ayyapan Nair has to go easy for Koshy Kurien, meanwhile, against his better instincts, Ayyapan Nair has to find some alcohol from the confiscated stock for Koshy Kurien.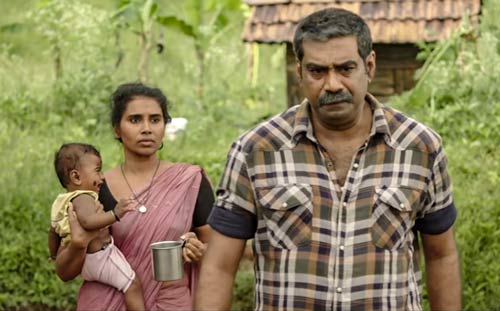 But Koshy Kurien shoots this with the phone as evidence that makes Ayyapan Nair get sacked. Also, Koshy Kurien's father sets up Ayyapan Nair's wife.
What will Ayyapan Nair do to Koshy Kurien?
Similar Movie:
Ayyappanum Koshiyum Movie Info: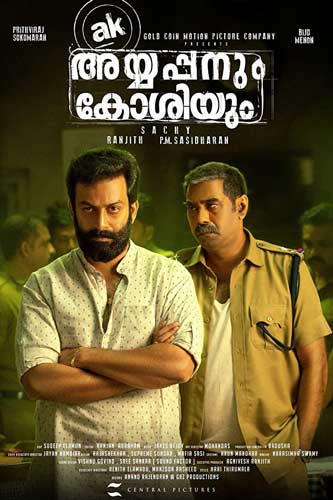 Original Title: Ayyappanum Koshiyum
AKA: Ayappanu Koshium, Ayyappan and Koshi
Genre: Action, Drama, Thriller
Language: Malayalam
Release Date: 7 February 2020
Run Time: 177 min
IMDb Score: 8/10
Director: Sachy
Cast: Biju Menon, Prithviraj Sukumaran, Renjith
Ayyappanum Koshiyum Songs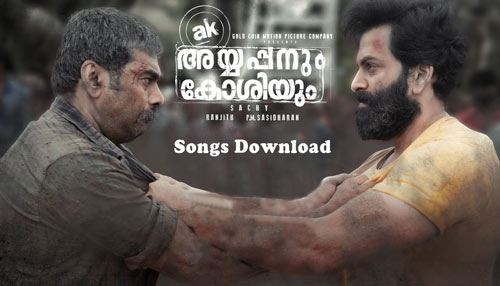 The movie album of Ayyappanum Koshiyum (2020) includes 4 songs, and here's the song list:
Ayyappanum Koshiyum Soundtracks
Jakes Bejoy composed all the song music and film background score. Among the 4 soundtracks, the title song "Kalakkatha" has earned nearly 10 million views on YouTube.
Now, let's see more about the songs:
Nanchamma penned the lyrics and gave her voice to the song. Many are moved by the voice of the old woman and the music video scenes.
Rafeeq Ahmed wrote the lyrics and Kottakkal Madhu sang the song.
The lyrics of the song are also penned by Rafeeq Ahmed. Jakes Bejoy, Sangeetha, and Nanchamma present the song.
Ayyappanum Koshiyum mp3
B. K. Harinarayanan is the lyricist of this soundtrack, while Prithviraj Sukumaran and Biju Menon are on vocals.
Ayyappanum Koshiyum Movie Songs Download
You can use a YouTube video downloader app to download and convert the Ayyappanum Koshiyum songs to MP3 from YouTube.
Ayyappanum Koshiyum Movie Download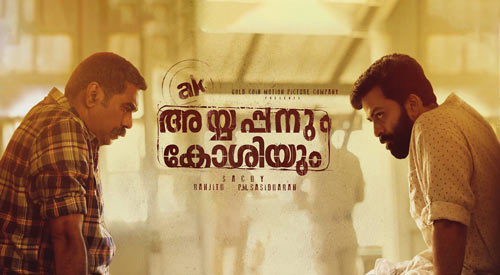 Ayyappanum Koshiyum Full Movie Download [HD-720p]

You can book a ticket at a theatre and watch Ayyappanum Koshiyum (2020) movie on the screen. Besides, it is a good choice to watch Ayyappanum Koshiyum Malayalam movie online once it is off the cinema.
But you may not want to install all the movie video apps on your Android device. In this case, you can use InsTube to get Ayyappanum Koshiyum movie download in Malayalam.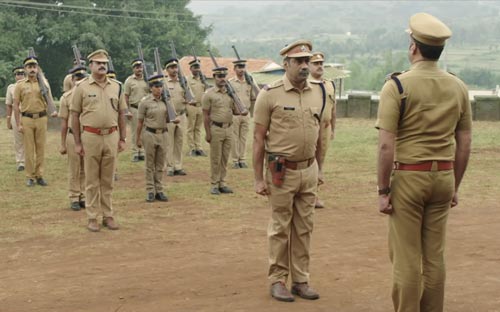 Also, it is easy to download Ayyappanum Koshiyum trailer videos or movie MP3 songs from YouTube, Hotstar, Voot, etc.
Here is a movie download guide with InsTube:
Tutorials for videos or songs MP3 download: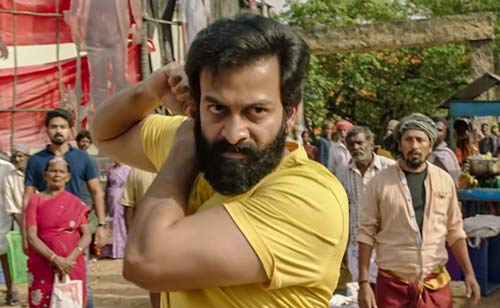 When you find an Ayyappanum Koshiyum movie URL from YouTube or other video sites, you can paste the link to InsTube video downloader to download your movie.
After that, you can also play Ayyappanum Koshiyum Malayalam movie on an HD video player.
If you encounter Ayyappanum Koshiyum Full Movie Download HD issues, write a comment below.
See More Movies: