The Donkey King Full Movie Free Download
In this post, you can choose to watch The Donkey King online or download The Donkey King full movie to watch offline.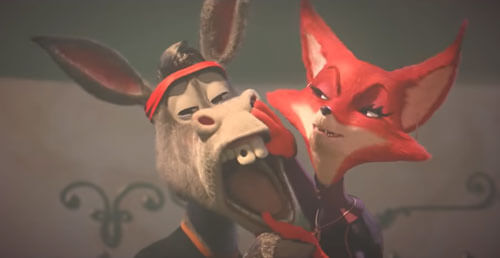 The Donkey King (2018 Film)
It is a Pakistani animated film directed by Aziz Jindani. The Donkey King tells a story of what happen after a donkey became the king of Azad Nagar.
Release Date: 12 October 2018 (Pakistan)
Genres: Animation, Comedy, Family
Running Time: 85 minutes
Language: Urdu
IMDb Score: 7.3/10
Director: Aziz Jindani
Writers: Aziz Jindani, Kamran Khimani
Stars: Sahiba Afzal, Shafaat Ali, Vasay Chaudhry
Songs: Donkey Raja, Inki Pinky Ponky, Allah Meharban, Be Adab Be Mulahiza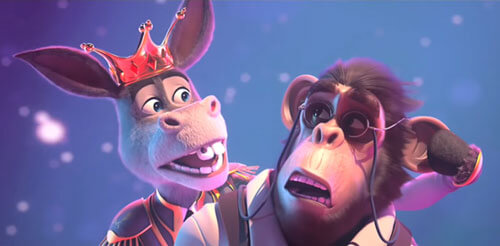 The Donkey King is full of entertainment and is the first time in Pakistan history to make a cartoon with donkey as a king. This film proves the best king is donkey king who stands for public.
More Animations:
The Donkey King Full Movie Download
Now that you have a general knowledge of The Donkey King, you can start downloading the movie via InsTube.

Step 1. You need to install InsTube app if your device is Android system. Or else, you cannot download videos from some popular websites.
Step 2. Go to a site you are going to download movie from. InsTube supports 40+ sites for downloading videos and songs for free. Thus, you can enter the site through InsTube's homepage.
Step 3. Search "the donkey king full movie online" on the website. Open The Donkey King video and tap InsTube's red button on the screen to resolve it. Or you can paste this link https://www.facebook.com/iamtanzeelrehman/videos/2110585965671389/ into the search box of InsTube.
Note: The full movie on Facebook is not in high quality. If you want to download The Donkey King movie in HD, you need to find another video on YouTube, Facebook, or other sites.
Step 4. After the resolving, choose a format and confirm to start The Donkey King full movie free download.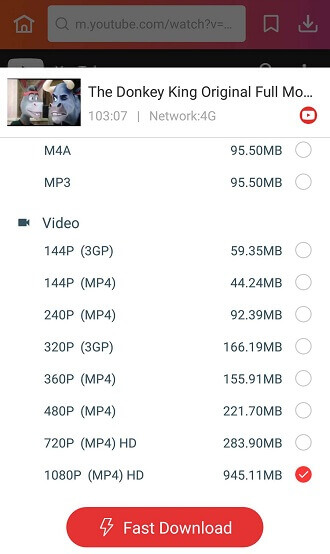 InsTube downloads videos and songs quickly given that your network is stable. During the movie download, you can explore more great films on our blog: