Bodyguard Full Movie Download in Hindi [HD-720p]
Bodyguard full movie got its release date on 31 August 2011. Directed by Siddique, Bodyguard (2011) stars Salman Khan, Kareena Kapoor, Raj Babbar, and Chetan Hansraj in the main roles.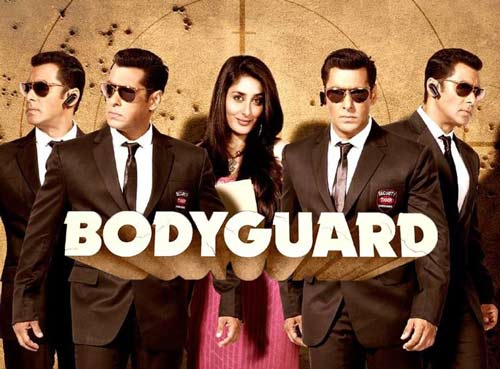 As one of Salman Khan's high-grossing movies, Bodyguard (2011) received mixed critics but still gets thousands of searching and watching each month.
Well, if you want to re-watch this action-comedy this lockdown weekend, InsTube will show you more about Bodyguard full movie and songs:
Bodyguard (2011)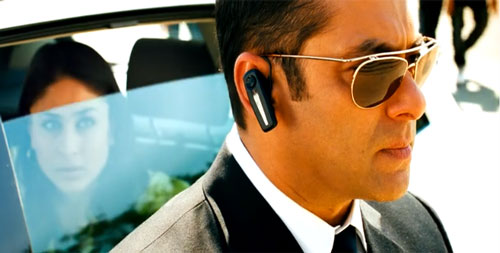 Here's the movie plot:
Divya's (Kareena Kapoor) father is a politician who incurs the wrath of goons. So, her father assigns Lovely Singh (Salman Khan) as her bodyguard.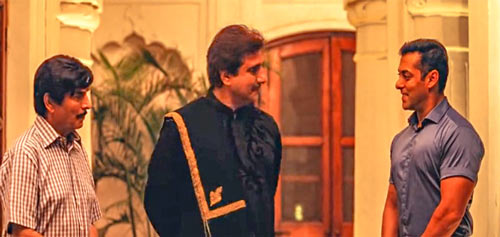 But Divya hates this bodyguard because he follows her everywhere. So, she, along with her friend Maya (Hazel Keech), plans to distract Lovely's attention. Divya pretends to be a Chhaya, a girl adoring Lovely, by calling him frequently.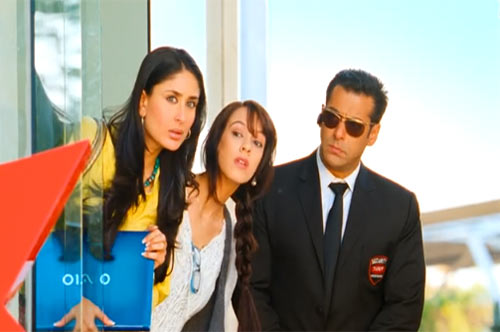 Gradually, Lovely falls for Chhaya, but he is never aware that Chhaya and Divya are the same person. On the other hand, due to Lovely's protection, Divya falls in love with him.
However, Divya's father suspects Lovely is going to elope with his daughter. Then, he hires men to kill Lovely.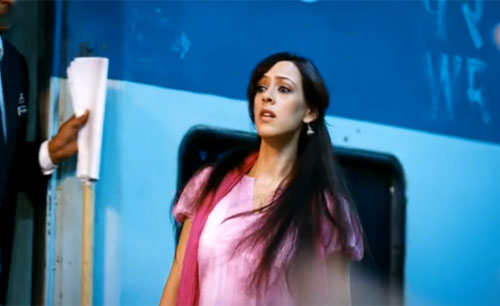 Meanwhile, Divya sends Maya to inform Lovely about Chhaya. And when Maya arrives at the train station, she finds the killer is in a compartment, waiting for Lovely's action.
What will Maya do to Lovely?
Can Divya and Lovely be together?
Similar Movies:
Bodyguard Movie Info:
Here's the basic info of this movie: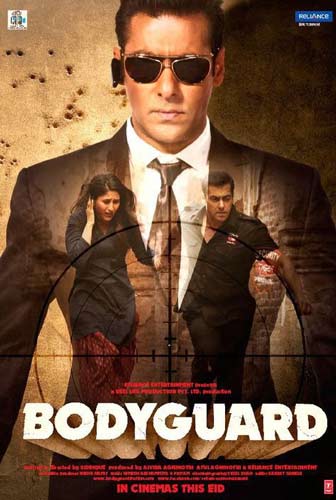 Original Title: Bodyguard
AKA: My Love Story
Genre: Action, Comedy, Drama
Language: Hindi, English
Release Date: 31 August 2011
Run Time: 130 min
Director: Siddique
Cast: Salman Khan, Kareena Kapoor, Raj Babbar, Chetan Hansraj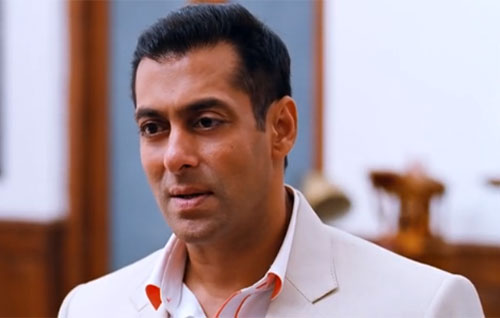 Salman Khan acted as Lovely Singh in Bodyguard (2011) movie. In the film. Lovely mistakes Maya as Chhaya and marries her, breaking Divya's heart. But years later when he learns about the truth from Maya's diary, he makes the right choice.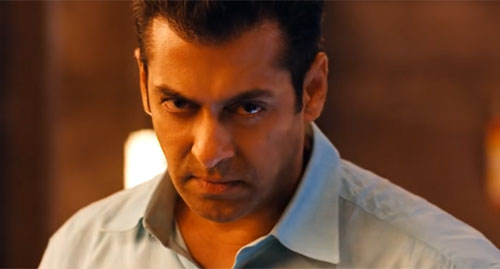 Salman Khan did a great work in the fight scene. The film tells a dull and distracting love triangle story, but thanks to Salman and his performance is the best of the situation.
Though receiving mixed critics, the film still earned over ₹23o crore in the box office.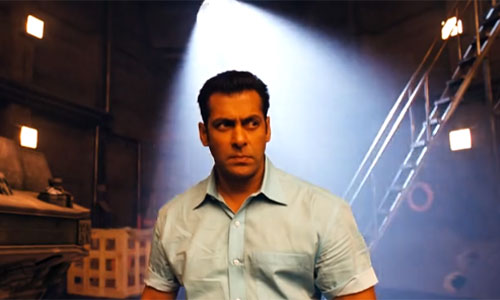 If Bodyguard does not impress you, you may want to see Salman Khan's other well-known movies, such as:
Bodyguard Songs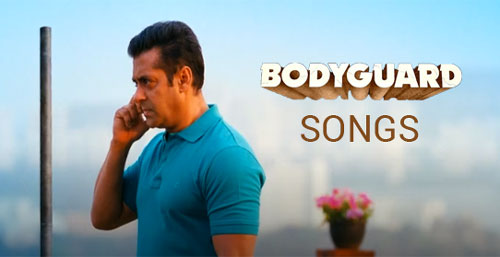 The movie album of Bodyguard (2011) contains 5 soundtracks, in which the title song "Bodyguard" has 2 versions while "I Love You", "Desi Beat" and "Teri Meri" include 3 versions respectively.
Bodyguard Songs in Hindi (List):
"Bodyguard"
"Desi Beat"
"Theme" (Instrumental)
You can use a YouTube video downloader app to download and convert the Bodyguard song videos to MP3 from YouTube.
Bodyguard Movie Download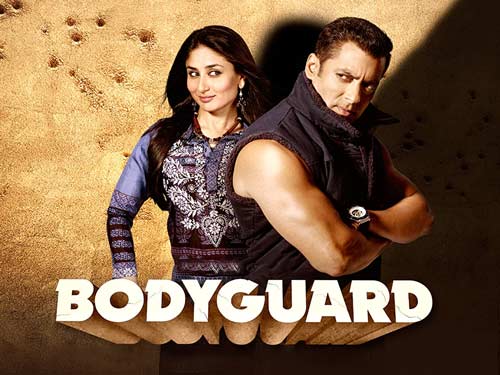 Download Bodyguard Full Movie [HD-720p]

It is a good choice to watch Bodyguard Hindi movie online when outdoor activities are suspended these days due to the coronavirus.
But you may not want to install all the movie video apps on your Android device. In this case, you can use InsTube to get Bodyguard movie download in Hindi, Tamil or Telugu.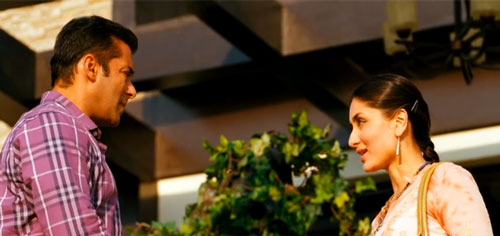 Also, it is easy to get Bodyguard movie trailer or songs MP3 from YouTube, Hotstar, Voot, etc.
Here is a movie download guide with InsTube:
Tutorials for videos or songs MP3 download: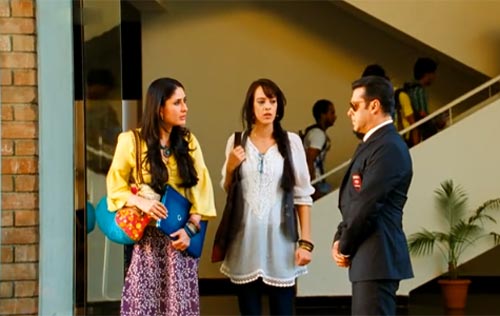 When you find a Bodyguard movie URL from YouTube or other video sites, you can paste the link to InsTube video downloader to download your movie.
After that, you can also play Bodyguard film on an HD video player.
If you encounter Bodyguard Full Movie Download HD issues, write a comment below.
See More Movies: