24 Movie (2016): Suriya's Triple Role and Battle Caused by a Watch
24 movie (2016) is a Tamil sci-fi action film released on 6 May 2016. The movie got Vikram K. Kumar as the director and featured Suriya, Samantha Ruth Prabhu, and Nithya Menon in the leading roles.
In the movie, Suriya' triple role impresses the audiences.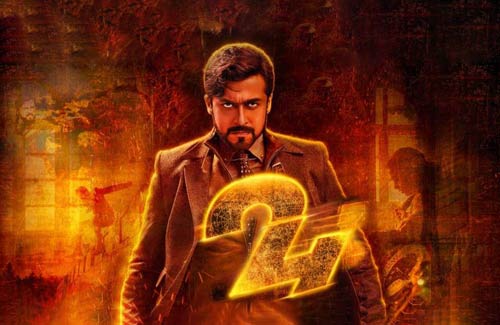 As an action thriller, 24 Tamil full movie tells about the family battle between a scientist's son and the scientist's evil twin brother.
Well, if you are going to re-watch this Tamil sci-fi movie, InsTube will tell you more about 24 movie and songs:
24 Movie (2016)
Let's have a look at the plot of 24 Tamil movie:
Dr Sethuraman (Suriya) is a scientist who invents a new watch. Actually, it is a time machine that allows a person to back to the past for a maximum of 24 hours.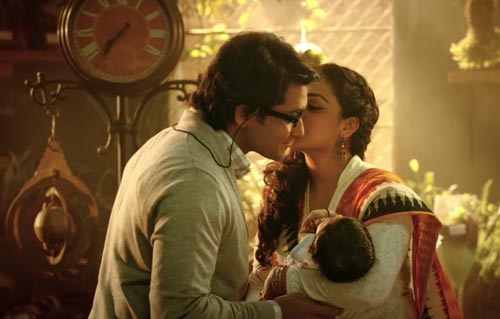 But Sethuraman's evil twin brother, Athreya (Suriya) covets the watch. He kills Sethuraman's wife, Priya (Nithya Menen), when trying to take the watch away.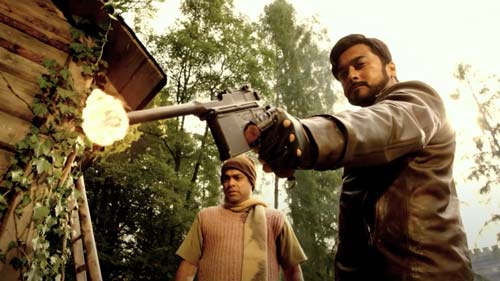 Learning from this, Sethuraman escapes with Priya's newborn son by train. To protect his son, Dr Sethuraman hands the baby to a passenger, Sathyabama (Saranya Ponvannan). And then Sethuraman gets killed by Athreya. Also, the accident results in Athreya's paralysis.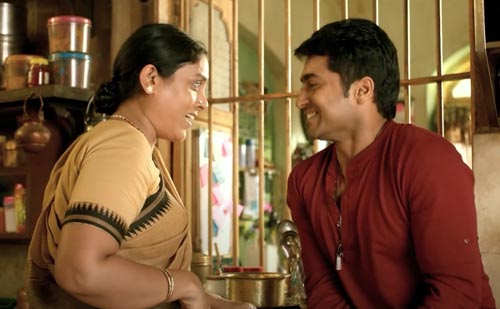 Sathyabama becomes the baby's adoptive mother. And years later, Mani (Suriya), the baby, grows and becomes a watchmaker like his biological father, Sethuraman.
Mani finds his father's watch and uses it to impress Sathyabama's niece, Sathya (Samantha Ruth Prabhu), because he falls for her.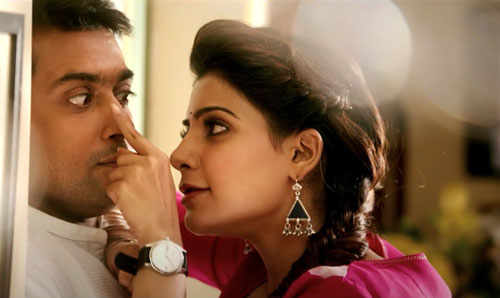 Meanwhile, Athreya decides to get the watch because he wants to back to 1990 and stops him from the paralysis. He kills Mani to takes the watch, only to find it allows him to travel back for 24 hours. So, Athreya has to revive Mani and pretends to be Mani's father, Sethuraman.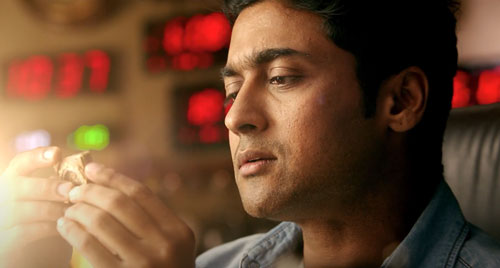 He lies to everyone Athreya is dead in 1990, and he wants to back that year for he missed Priya so much. Now, Mani starts modifying the watch and helps his "father".
Then, both back to 1990.
What will happen to the three?
Will history be changed?
Similar Movies:
24 Movie Info: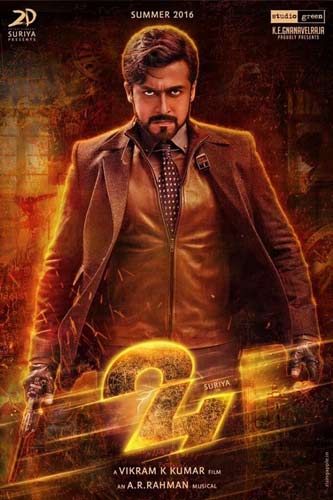 Original Title: 24
AKA: Time Story
Genre: Action, Sci-Fi, Thriller
Language: Tamil
Release Date: 6 May 2016
Run Time: 164 min
Director: Vikram K. Kumar
Cast: Suriya, Samantha Ruth Prabhu, Nithya Menon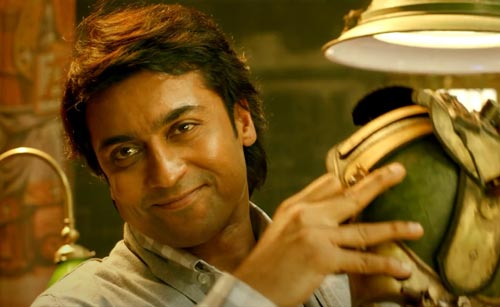 Suriya played three roles in 24 movie: Dr Sethuraman, Athreya and Mani.
As a scientist, Sethuraman is Mani's father and Athreya's twin brother. He invents the time machine, but it leads to his death. Later, his son Mani takes revenge on Athreya with the watch.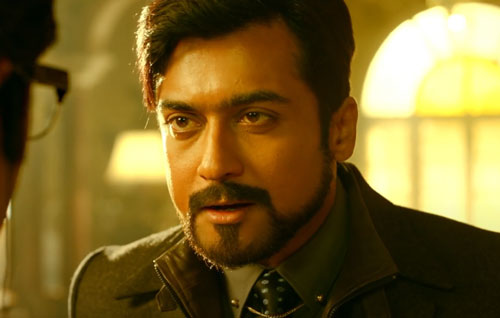 Athreya is Sethuranman's twin brother and Mani's uncle. He is the villain in 24 Tamil movie. To get closer to his selfish goal, he keeps his evil at any cost.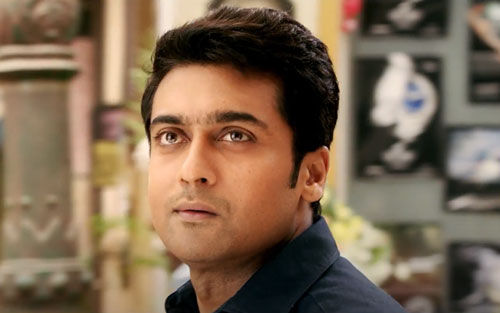 Mani gets adopted by a woman after Sethuraman's death. Later, he finds his father's watch and seeks revenge for the murder of her father.
Suriya shows his talented acting in 24 movie with a triple role. Actually, the characters are different from each other, testing Suriya's skills. But Suriya did an excellent job in the playing.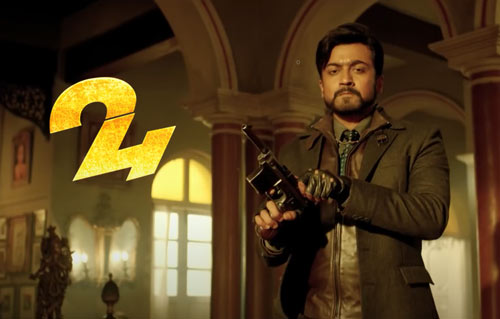 Besides, Suriya is also well-known for his roles in movies like:
24 Movie Songs
The film Tamil album of 24 (2016) includes 7 soundtracks. A. R. Rahman composed the music while Vairamuthu and Madhan Karky penned the lyrics. Plus, the collection also has a Telugu and a Hindi version.
24 Movie Soundtrack List:
"Naan Un"
"Mei Nigara"
"Punnagaye"
"Aararoo"
"My Twin Brother"
"Kaalam Yen Kadhali"
"24 Carat"
You can use a YouTube video downloader app to download 24 movie songs to MP3 from YouTube.
24 Full Movie Download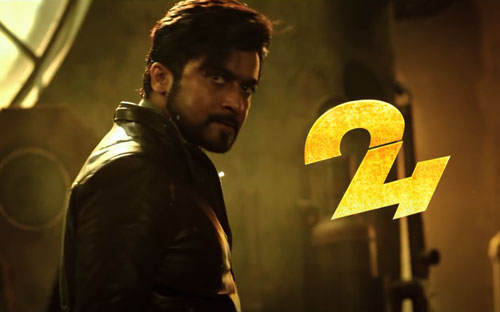 24 (2016) Full Movie Download in Tamil [HD-720p]

It is a good choice to watch 24 Tamil full movie online. But you may not want to install all the movie video apps on your Android device.
In this case, you can use InsTube to get 24 movie download in Tamil.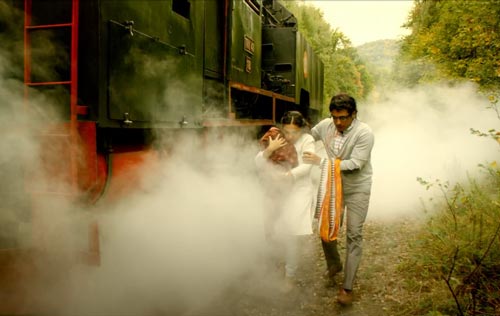 Also, it is easy to download 24 movie trailer videos or movie MP3 songs from YouTube, Hotstar, Voot, etc.
Here is a movie download guide with InsTube:
Tutorials for videos or songs MP3 download: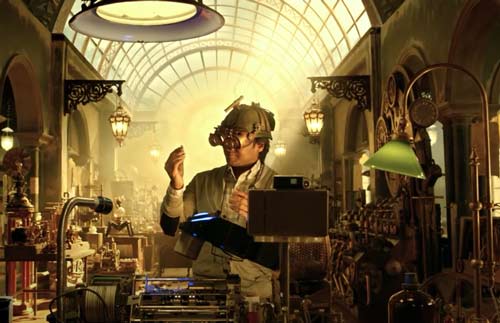 When you find a 24 (2016) movie URL from YouTube or other video sites, you can paste the link to InsTube video downloader to download your movie.
After that, you can also play 24 (2016) Tamil film on an HD video player.
If you encounter 24 Movie Download in Tamil HD issues, write a comment below.
See More Movies: