Review Krrish 3 Movie HD 720p in COVID-19 Lockdown
No cinema available for new movies due to the COVID-19? Why not go over some super-hits like Krrish 3 movie in the lockdown?
Krrish 3 (2013) film is one of the highest-grossing Indian films. It is a superhero movie released on 1 November 2013. Being made in Hindi, Telugu and Tamil languages, the film is the third installment of Krrish franchise.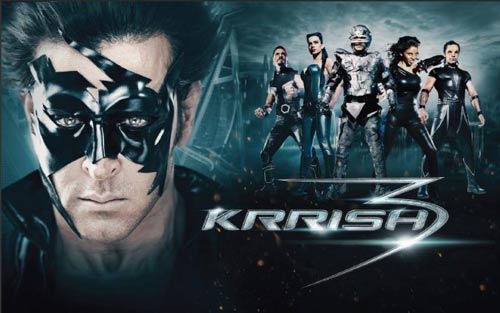 Krrish 3 film got Rakesh Roshan as the director, who also directed its two sequels:
Starring Hrithik Roshan, Vivek Oberoi, Kangana Ranaut, and Priyanka Chopra in the key roles, the action film is about the story of a superhero, Krrish, and his form-changing "wife" by Kaal.
If you are going to re-watch this sci-fi action movie, InsTube will tell you more about Krrish 3 full movie and songs:
Krrish 3 (2013)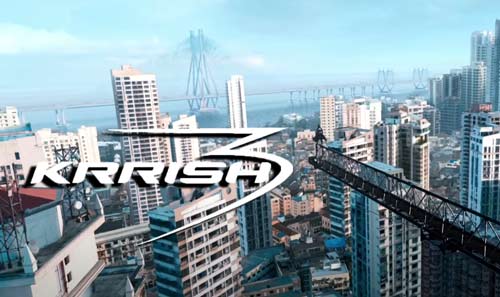 Let's have a look at the plot of Krrish 3 film:
Krishna Mehra (Hrithik Roshan) is scientist Rohit Mehra's (Hrithik Roshan) son. In fact, Krishna is the superhero, Krrish, who often saves others from danger.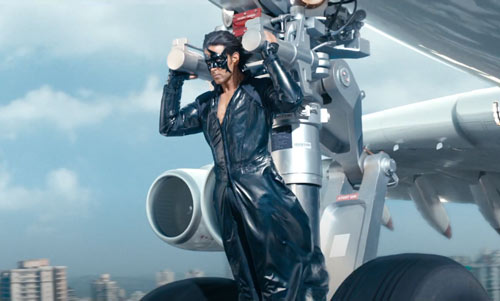 Meanwhile, Kaal (Vivek Oberoi), a handicapped evil genius is spreading a deadly disease. And he intends to profit from it because his blood is the only antidote.
But the disease does not affect the Mehras, including Krishna's pregnant wife, Priya (Priyanka Chopra). Then, Rohit finds that Krishna's blood is also the antidote to the disease. So, they start using it to help others.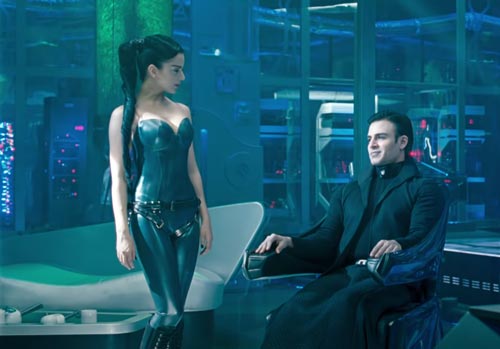 Knowing this, Kaal sends Kaya (Kangana Ranaut), who shapeshifts into Priya and lives with Krishna for more information. On the other hand, Priya gets kidnapped by Kaal.
But gradually, Kaya falls for Krishna and tells him the truth.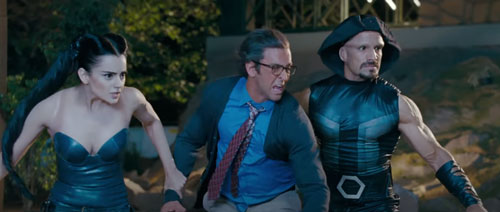 Meanwhile, Kaal kidnapped Rohit. In Kaal's place, Rohit finds a shocking secret. Stacking the deck, finally, Kaal kills Krrish.
What secret does Krishna's father find?
Why does the superhero Krrish die?
Will Kaal rule the world?
Similar Movies:
Krrish 3 Movie Info: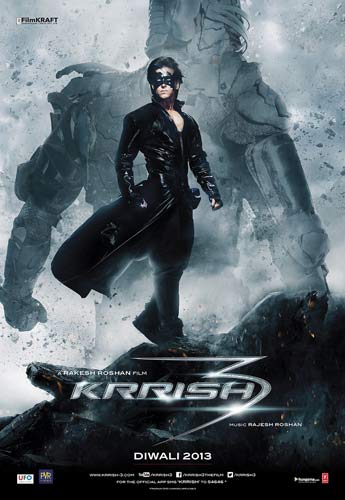 Original Title: Krrish 3
Genre: Action, Sci-Fi
Language: Hindi, Telugu, Tamil
Release Date: 1 November 2013
Run Time: 152 min
Director: Rakesh Roshan
Cast: Hrithik Roshan, Vivek Oberoi, Kangana Ranaut, Priyanka Chopra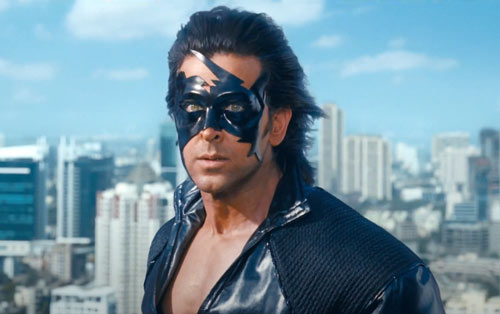 Hrithik Roshan acted a dual role, a son and a father, in Krrish 3 movie.
In the film, Krishna is a scientist's son and a superhero, Krrish, at night. He rescues people from danger but gets killed by Kaal. However, due to his father's experiment, Krrish revives.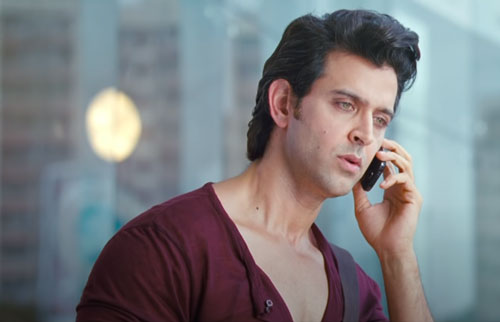 Rohit is a scientist researching how to make dead tissues come back to life with solar energy. Finally, he saves Krrish with this but dies because of his research.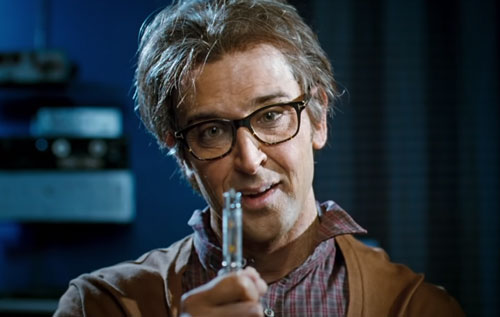 Hrithik Roshan challenged double roles that have a great age difference. But he did a good job in the performance. Besides this sci-fi action movie, Roshan also played in its first two series. And he is one of the TOP Bollywood actors coming with super-hits such as
Krrish 3 Songs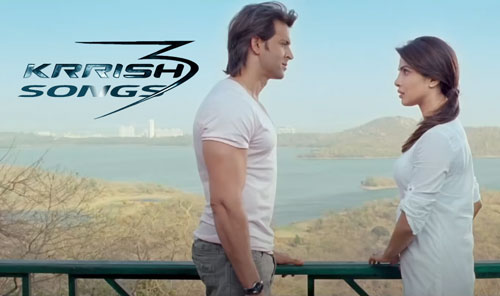 The movie album of Krrish 3 (2013) includes 4 soundtracks, in which "Raghupati Raghav" and "God Allah Aur Bhagwan" have an extra remixed version respectively.
Rajesh Roshan composed all the song music while Sameer penned all the lyrics.
Krrish 3 Movie Soundtrack List:
"Krrish Krrish"
"Raghupati Raghav"
"You Are My Love"
"God Allah Aur Bhagwan"
You can use a YouTube video downloader app to download and convert the Krrish 3 songs to MP3 from YouTube.
Krrish 3 Movie Download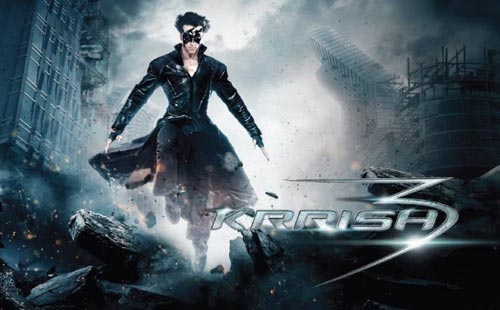 Krrish 3 Full Movie Download in Hindi/Telugu/Tamil [HD-720p]

It is a good choice to watch Krrish 3 movie online on the lockdown. But you may not want to install all the movie video apps on your Android device.
In this case, you can use InsTube to get Krrish 3 movie download in Hindi, Telugu or Tamil.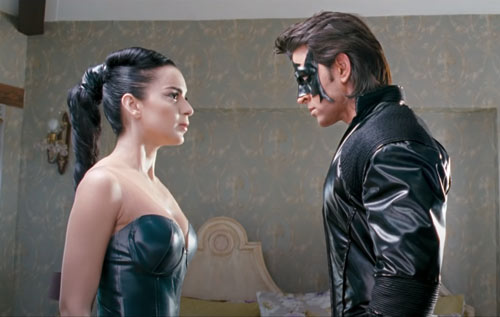 Also, it is easy to download Krrish 3 trailer videos or movie MP3 songs from YouTube, Hotstar, Voot, etc.
Here is a movie download guide with InsTube:
Tutorials for videos or songs MP3 download: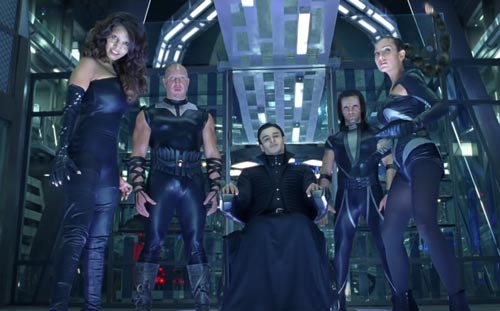 When you find a Krrish 3 movie URL from YouTube or other video sites, you can paste the link to InsTube video downloader to download your movie.
After that, you can also play Krrish 3 Tamil movie on an HD video player.
If you encounter Krrish 3 Full Movie Download HD issues, write a comment below.
See More Movies: