Sadak 2 Full Movie Download in Hindi HD 720p
Sadak 2 full movie was slated to hit the digital screen on 28 August 2020 on the OTT platform: Disney+ Hotstar.
Starring Sanjay Dutt, Pooja Bhatt, Alia Bhatt, and Aditya Roy Kapur in the leading roles, Sadak 2 (2020) is the sequel to the hit movie, Sadak (1991). Generally, Sadak 2 full movie is about how a young girl helps a drug abuse survivor stay alive.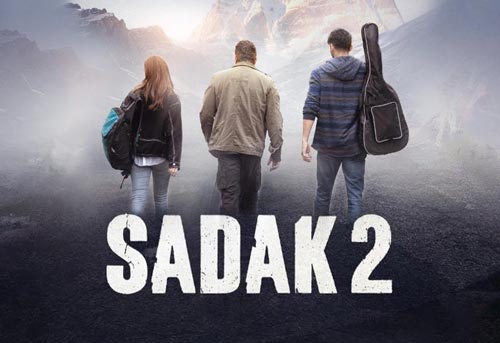 In the beginning, this Bollywood action drama has drawn attention all around due to director Mahesh Bhatt 's return. However, things did not go as the director's plan. Soon, Sadak 2 Hindi movie became a flop – the much-awaited film got lots of negative reviews before its release due to the film trailer.
What happened?
Well, next, InsTube will tell you more about Sadak 2 full movie:
Sadak 2 (2020)
Let's have a quick look at the Bollywood film info:
Sadak 2 Movie Info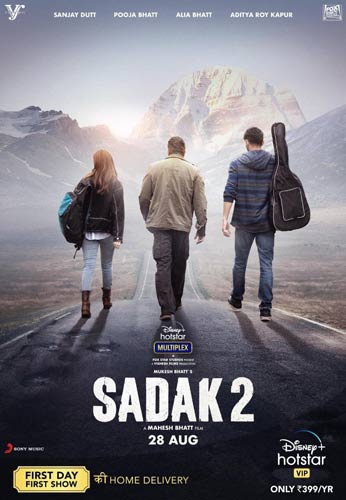 Original Title: Sadak 2
AKA: Road 2
Genre: Action, Drama
Language: Hindi
Release Date: 28 August 2020
Run Time: 108 min
Director: Mahesh Bhatt
Cast: Sanjay Dutt, Pooja Bhatt, Alia Bhatt, Aditya Roy Kapur

Sanjay Dutt – Ravi Verma
Pooja Bhatt – Pooja Verma
Alia Bhatt – Aaraya
Aditya Roy Kapur – Vishal
Jisshu Sengupta – Aaraya's father
Makarand Deshpande – a god man
Sadak 2 Story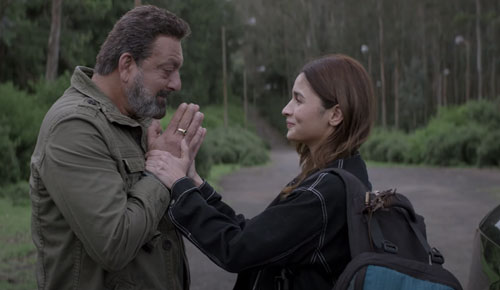 Aaraya (Alia Bhatt) is a young girl who booked a car to take her boyfriend, Vishal (Aditya Roy Kapur) from a jail. She comes to Ravi (Sanjay Dutt), but the taxi driver rejects this business. It is because Ravi wants to stay alone with his beloved one – Pooja's (Pooja Bhatt) photo.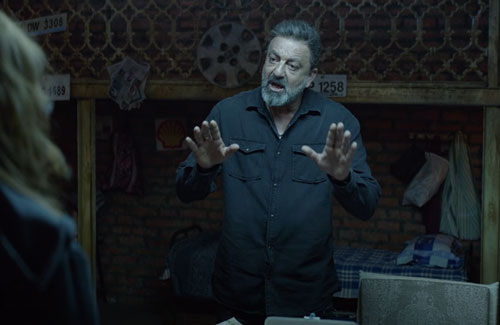 Then, Aaraya tells Ravi about her story. After that, Ravi agrees to help Aaraya. So, they drive the car for Vishal and start their trip.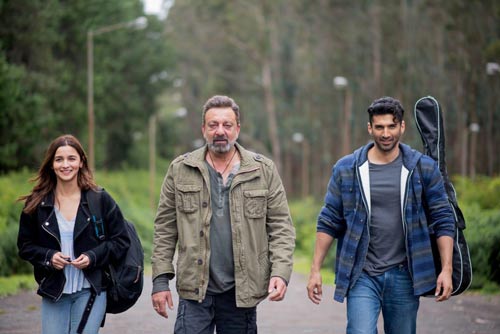 In fact, Aaraya has another purpose – find a fake godman who made her lost one of her own.
What will happen to the three in the car?
Who is the godman?
Similar Movies:
Sadak 2 Trailer Issue and Review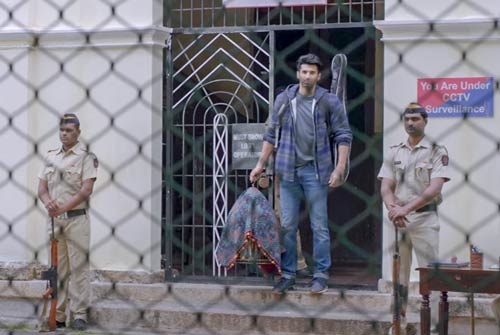 The trailer of Sadak 2 received over 12 million dislikes on YouTube after the trailer release. And all is related to the late actor, Sushant Singh Rajput.
Next, let's verify what had happened:
Timeline of the Events
29 Dec 2013 – Alia Bhatt answered two questions about Sushant Singh Rajput on Karan Johar's talk show Koffee With Karan (S4E5).
29 Dec 2013 – Sonam Kapoor answered a question about Sushant Singh Rajput on Koffee With Karan (S4E18).
14 Jun 2020 – Sushant Singh Rajput died by suicide at his home due to his depression.
14 Jun 2020 – The host of Koffee With Karan, Karan Johar, penned down a condolence message on Instagram.
15 Jun 2020 – Alia Bhatt expressed shock over Sushant Singh Rajput's death on Twitter.
16 Jun 2020 – Netizens dug up the talk show videos of Alia Bhatt and Sonam Kapoor and sparked off wrath against the actresses and Karan Johar.
24 Jul 2020 – Sushant Singh Rajput's last film Dil Bechara got released as a homage to him.
11 Aug 2020 – Alia Bhatt's new movie trailer Sadak 2 got released, and the Internet is hitting it with downvotes on YouTube to boycott the film.

After that, Alia Bhatt's Sadak 2 and her nepotism in Bollywood triggered a renewed criticism. And Netizens took Alia's previous words on social media as "hypocrisy".
Meanwhile, Sushant Singh Rajput's fans have an opinion that the late actor was marginalized by the film industry so that it led to his suicide.
Details of Koffee With Karan (Season 4 Episode 5)
Karan Johar's talk show invited Alia Bhatt, Varun Dhawan and Siddharth Malhotra on 29th December 2013.
On the Rapid Fire Round, the host, Karan Johar asked Alia Bhatt (at 3:10)
"Who you will kill, marry, or hookup with – Ranbir Kapoor, Ranveer Singh and Sushant Singh Rajput?"
Then Alia Bhatt answer
"Marry Ranbir, kill Sushant, HOOKUP Ranveer… Sorry Sushant."
After that, Karan Johar asked Alia to order some male actors (at 3:24)
"Rank in order of sex appeal: Sushant, Aditya, Ranveer, Varun, Sid, Arjun."
And Alia Bhatt's answer
"Sid, Varun, Aditya, Arjun, Ranveer and Sushant."
From Alia's answer, we find that someone mishears "HOOKUP" as "WHO" and take this out of context as "Sushant, Who?"
So, we got many news distorting that Alia didn't know who Sushant Singh Rajput is, and it seemed like she didn't show respect to Sushant but mocked him. But in fact, it is a misunderstanding. Even, Alia immediately apologized to Sushant after her answer.
Details Koffee With Karan (Season 4 Episode 18)
Anil Kapoor and Sonam Kapoor came to the chat show on 29th December 2013.
Also, on the game, Karan Johar asked Sonam Kapoor (at 0:03)
"Hot or not? Just (answer with) those two words… Imran Khan?"
So, Sonam gave her opinion
"Extremely hot."

"Sushant Singh Rajput?"

"Huh? Hot I guess. I don't know. I haven't seen any of his films."
Here, Sonam too didn't say she does not know Sushant. She just paused and hesitated before giving her choice because she had not seen any of Sushant's films. So, in reality, Sonam too didn't make fun of Sushant.
Review of Sadak 2 Trailer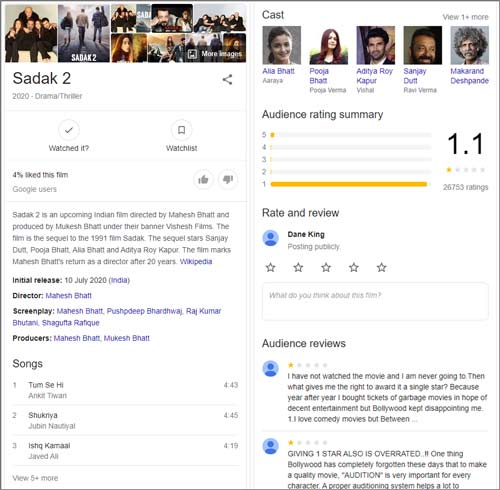 Now, due to the late actor's death, Sadak 2 trailer has become one of the trailers with the most downvotes. Also, stars and director in the film are boycotted and criticized to be in nepotism in the film industry. So, it is possible that Sadak 2 full movie may be a flop.
Generally, the trailer tells a coherent story of a revenge action of a girl. But it is a little clumsy and predictable at some point.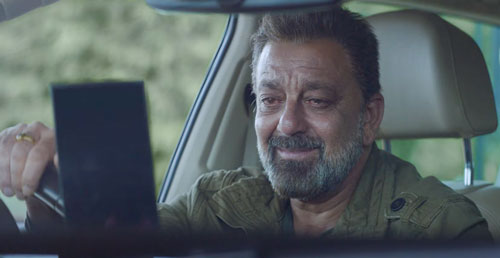 Sanjay Dutt's performance remains the way the film could shine. If you have seen Sadak (1991), you may be familiar with Ravi and his love interest, Pooja in the original movie. The branch plot of their love is so touching that makes the film the best.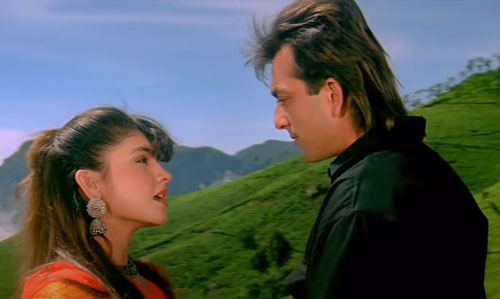 Sanjay Dutt's Other Films:
Sadak 2 Songs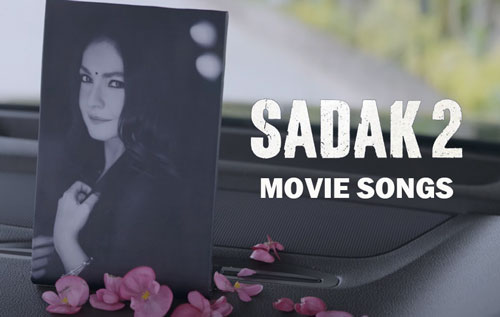 The Sadak 2 Hindi movie album contains 6 songs, in which "Shukriya" and "Dil Ki Purani" have two versions.
Sadak 2 Movie Soundtracks
"Tum Se Hi"
"Shukriya"
"Ishq Kamaal"
"Dil Ki Purani Sadak"
"Chal Tera Shukriya"
"Purani Sadak"
You can use a YouTube video downloader app to download Sadak 2 movie song videos as MP3 from YouTube.
Sadak 2 Full Movie Download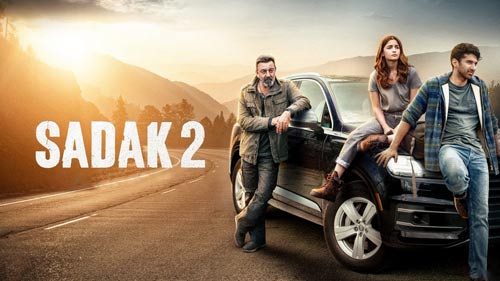 Download Sadak 2 Full Movie in Hindi [HD-720p]

You can watch Sadak 2 (2020) movie or other films online while it screens on OTT streaming platforms. But you may not want to install all the movie video apps on your Android device.
In this case, you can use InsTube to get Sadak 2 full movie download in Hindi.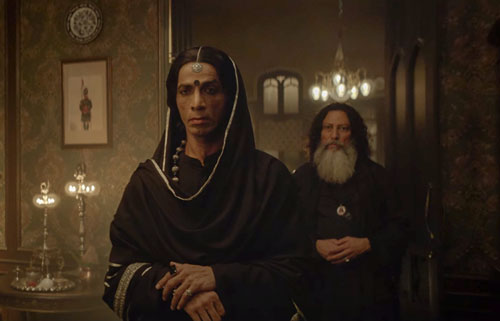 Also, it is easy to download Sadak 2 movie trailer videos or movie MP3 songs from YouTube, Hotstar, Voot, etc.
Note: Torrent piracy websites are illegal platform leaking movies online, such as Filmywap, Movierulz, uTorrent, PagalWorld, etc. InsTube does not promote any piracy content being leaked as it is against the law. And we always recommend you watch movies at a local theatre or download it from sites with the copyright.
Here is a movie download guide with InsTube:
Tutorials for videos or songs MP3 download: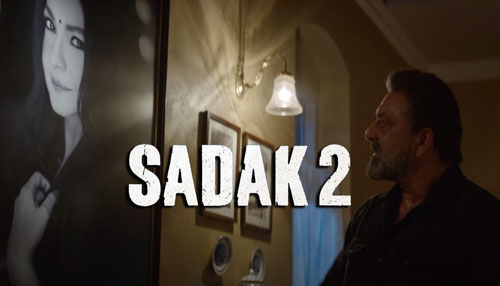 When you find a Sadak 2 movie URL from YouTube or other video sites, you can paste the link to InsTube video downloader to download your movie.
After that, you can also play Sadak 2 Hindi film on an HD video player.
If you encounter Sadak 2 Full Movie Download HD 720p issues, write a comment below.
See More Movies: