Dhoom 3 Full Movie Download in Hindi, Tamil, Telugu [HD-720p]
Dhoom 3 full movie hit the screen on 20 December 2013. Released in Hindi, Tamil, and Telugu language, the film is one of the Bollywood most popular action thrillers.
Directed by Vijay Krishna Acharya, Dhoom 3 (2013) stars Aamir Khan, Katrina Kaif, and Abhishek Bachchan in the leading roles.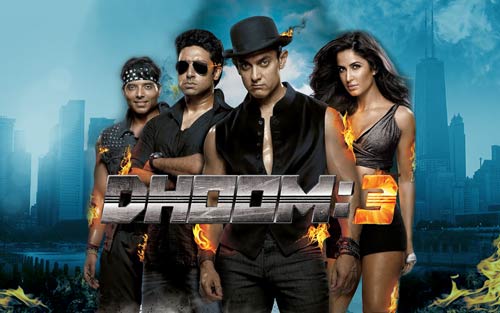 Actually, Dhoom 3 is one of the highest-cost Indian movies whose budget was as high as ₹125 crore. But as the third installment of Dhoom film franchise, this sequel earned nearly ₹590 crore in the box office, ranked the 11th highest-grossing movie in India.
So, if you want to re-watch this action movie this lockdown weekend, InsTube will show you more about Dhoom 3 full movie and songs:
Dhoom 3 (2013)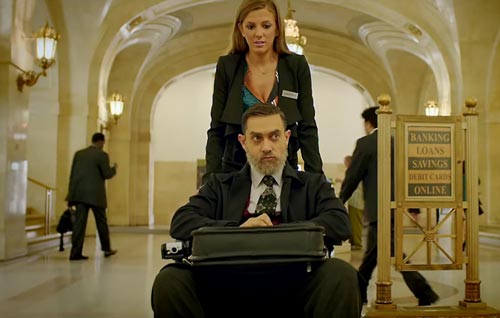 Here's the movie plot:
Sahir Iqbal Khan's (Aamir Khan) father Iqbal Haroon Khan (Jackie Shroff) owns a circus in Chicago. But one day, his father commits suicide heavily in debt because the bank leader Anderson (Andrew Bicknell) rejects his request.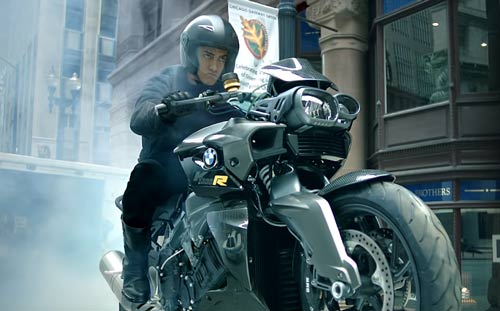 So, Sahir vows to avenge his father's death.
23 years later, Sahir robs Western Bank of Chicago and gets away each time. Then, the investigator Jai Dixit (Abhishek Bachchan) tries to trap Sahir, but he escapes again with the left shoulder shot.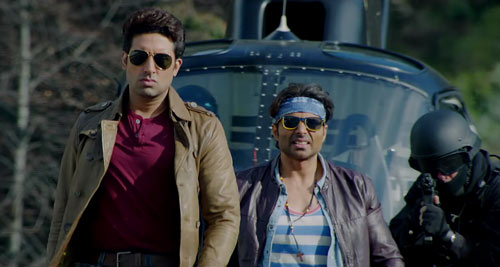 Sahir backs to the circus to stage a show with the acrobat, Aaliyah Hussain (Katrina Kaif). Suddenly, Jai and his partner Ali (Uday Chopra) rush in to arrest Sahir.
But they find no wounds on his left shoulder. So, Jai gets fired.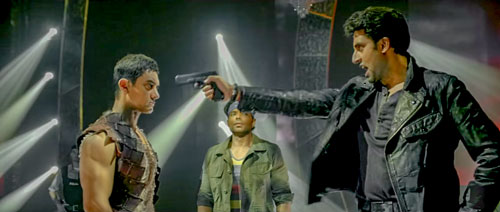 After that, Jai finds a young man, Samar (Aamir Khan), who looks quite similar to Sahir. He thinks out a way to corner Sahir.
What's the relationship between Sahir and Samar?
Will Sahir win in this cat-and-mouse game?
Similar Movies:
Dhoom 3 Movie Info:
Here's the basic info of this movie: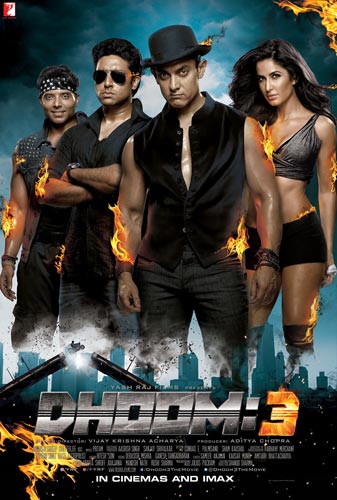 Original Title: Dhoom 3
AKA: Dhoom 3: Back in Action
Genre: Action, Thriller
Language: Hindi, English, Tamil, Telugu
Release Date: 20 December 2013
Run Time: 172 min
Director: Vijay Krishna Acharya
Cast: Aamir Khan, Katrina Kaif, Abhishek Bachchan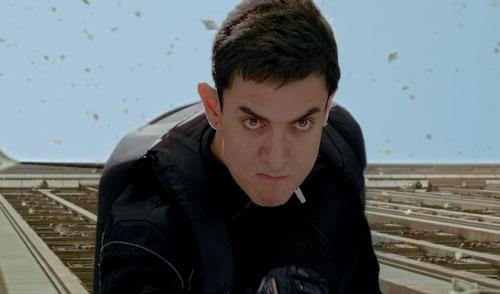 Aamir Khan played dual roles: twins Sahir and Samar in Dhoom 3 Hindi movie.
Sahir robs banks as revenge on Anderson, who caused his father's suicide, while his twin brother Samar is an innocent man in the film to help and save Sahir.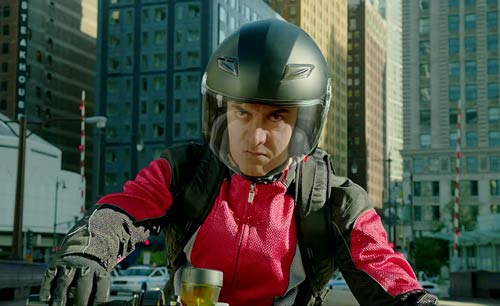 Aamir Khan did a great job of portraying the twin roles in this movie not only for the action scenes but also for his actor magnetism.
And you may want to explore the roles Khan has acted in his other super-hits, such as:
Dhoom 3 Songs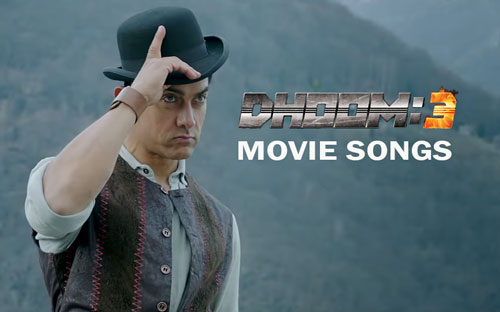 The movie album of Dhoom 3 (2013) includes Hindi, Tamil, and Telugu language versions.
And there are 9 soundtracks in the Hindi version, in which the title song "Dhoom Machale Dhoom" has 3 versions: Hindi, Arabic, and Spanish, besides, "Dhoom Tap" and "Dhoom: 3 Overture" are instrumental soundtracks.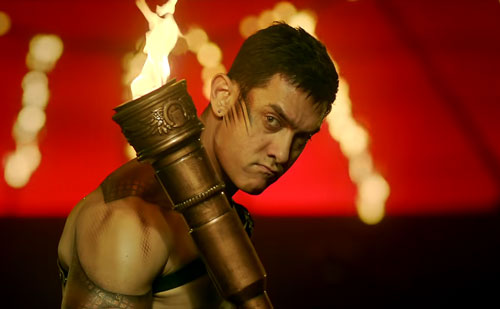 Here's the Hindi song list:
Dhoom 3 Songs in Hindi (List):
"Malang"
"Tu Hi Junoon"
"Kamli"
"Dhoom Machale Dhoom" (Title Song)
"Bande Hain Hum Uske"
"Dhoom Tap" (Instrumental)
"Dhoom : 3 Overture" (Instrumental)
You can use a YouTube video downloader app to download and convert the Dhoom 3 song videos to MP3 from YouTube.
Dhoom 3 Movie Download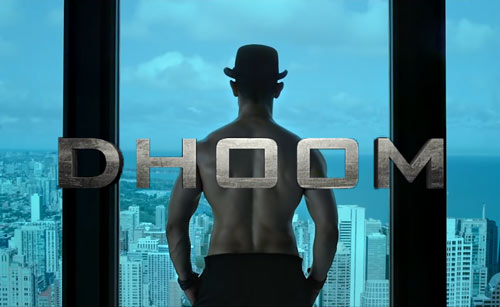 Download Dhoom 3 Full Movie in Hindi/Tamil/Telugu [HD-720p]

It is a good choice to watch Dhoom 3 Hindi movie online when outdoor activities are suspended these days due to the coronavirus.
But you may not want to install all the movie video apps on your Android device. In this case, you can use InsTube to get Dhoom 3 movie download in Hindi, Tamil or Telugu.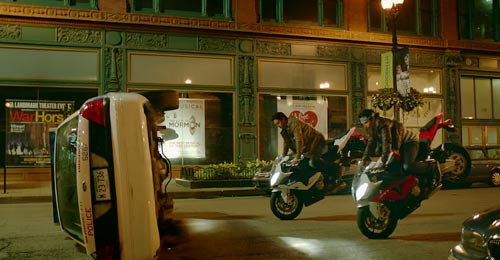 Also, it is easy to get Dhoom 3 movie trailer or songs MP3 from YouTube, Hotstar, Voot, etc.
Here is a movie download guide with InsTube:
Tutorials for videos or songs MP3 download: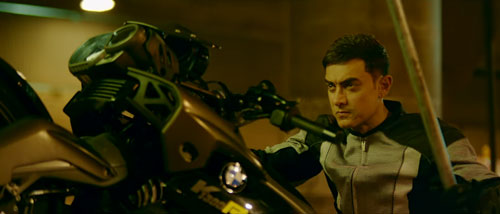 When you find a Dhoom 3 movie URL from YouTube or other video sites, you can paste the link to InsTube video downloader to download your movie.
After that, you can also play Dhoom 3 film on an HD video player.
If you encounter Dhoom 3 Full Movie Download HD issues, write a comment below.
See More Movies: