Ala Vaikunthapurramuloo Songs Download in MP3 320kbps
Ala Vaikunthapurramuloo songs download here!
Ala Vaikunthapurramuloo (2020) movie is a Telugu action drama released on 12 January.
Directed by Trivikram Srinivas, the film stars Allu Arjun, Pooja Hegde, Tabu, Jayaram, and Sachin Khedekar.
As a movie on the cinephiles' watching list, Ala Vaikunthapurramuloo movie also draws fans of Sid Sriram and singers for the movie album.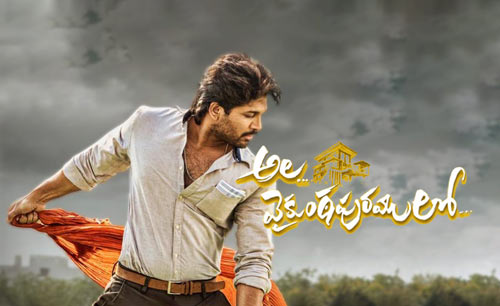 In fact, early in last September, the first song, "Samajavaragamana" has shot to fame and became viral. The soundtrack even hit the top 1 Telugu songs with over 1 million likes on YouTube.
So, if you are intrigued in Ala Vaikunthapurramuloo movie songs, let's see how to get Ala Vaikunthapuramuloo songs and movie download:
Ala Vaikunthapurramuloo (2020)
Firstly, let's check the basic info of this movie: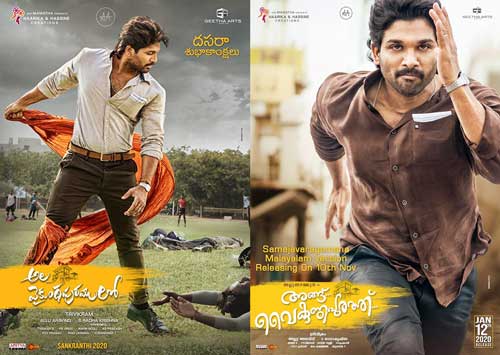 Original Title: Ala Vaikunthapurramuloo
Genre: Action, Drama
Release Date: 12 January 2020
Run Time: 165 min
Director: Trivikram Srinivas
Cast: Allu Arjun, Pooja Hegde, Tabu, Jayaram, Sachin Khedekar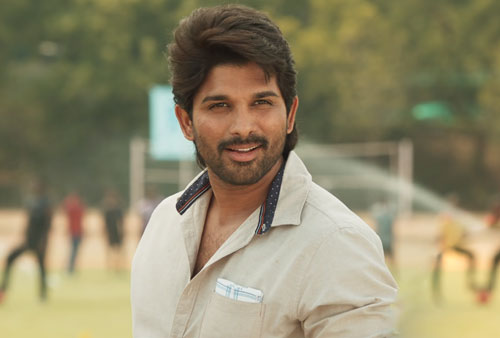 Making debut as a child star in Telugu movie Vijetha (1985), Allu Arjun is now the most sought-after Telugu superstar.
This time, he acted as Bantu, a son who has been switched by his biological father's employee to a middle-class family when he was born. But when growing up, Bantu learned that he was the heir of a rich family.
Ala Vaikunthapurramuloo Songs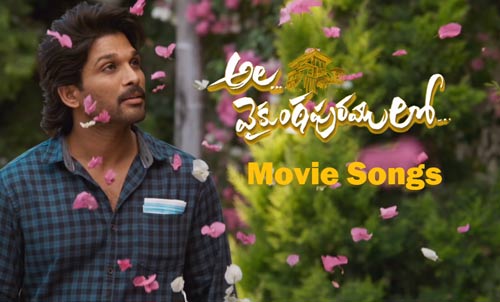 Ala Vaikunthapurramuloo (2020) movie album contains 6 songs in Telugu. But actually, it includes 5 soundtracks because "Samajavaragamana" has two versions: male version and female version.
Besides, Ala Vaikunthapurramuloo album is also made in Malayalam.
Songs Info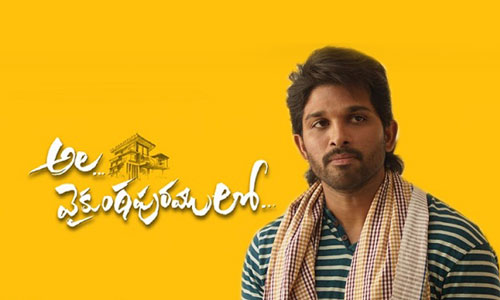 Ala Vaikunthapuramuloo music got Thaman S. as the composer, while Sirivennela Seetharama Sastry, Kasarla Shyam, Krishna Chaitanya, Ramajogayya Sastry and Kalyan Chakravarthy are the lyrists for the Telugu songs and B. K. Harinarayanan for the Malayalam songs.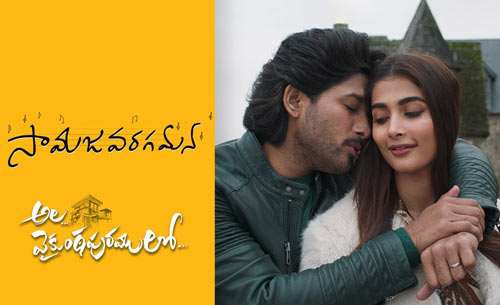 In the Telugu album, "Samajavaragamana" is the most popular song on YouTube. Actually, it was the fastest soundtrack to hit moviethe 100 million visits.
Plus, the 2nd song "Ramuloo Ramulaa" also shot to fame within 24 hours.
Now, let's check the song list:
Soundtrack Lists
You can use a YouTube video downloader app to download and convert the Ala Vaikunthapurramuloo song videos to MP3 audio from YouTube.
And here are the lists of the two albums:
Telugu Version
| | | |
| --- | --- | --- |
| Title | Length | Singer(s) |
| "Samajavaragamana (Male version)" | 3:47 | Sid Sriram |
| "Ramuloo Ramulaa" | 4:12 | Anurag Kulkarni, Mangli Satyavati |
| "OMG Daddy" | 3:48 | Rahul Sipligunj, Roll Rida, Blaaze, Lady Kash, Rahul Nambiar |
| "Butta Bomma" | 3:16 | Armaan Malik |
| "Samajavaragamana (Female version)" | 4:07 | Shreya Ghoshal |
| "Ala Vaikunthapurramuloo" | 3:13 | Priya Sisters, Srikrishna Vishnubhotla |
Malayalam Version
| | | |
| --- | --- | --- |
| Title | Length | Singer(s) |
| "Samajavaragamana" | 3:47 | Vijay Yesudas |
| "Aanddava Aanddava" | 4:03 | Hanuman, Nayana |
| "OMG Daddy" | 3:45 | Rahul Nambiar, Nayana, Shruthi Gayatri, Blaaze |
| "Kutti Bomma" | 3:15 | Srikrishna Vishnubhotla |
| "Itho Vaikuddapuramallo" | 3:14 | Priya Sisters, Saketh Komanduri |
Next, let's see how to download movie songs MP3 for FREE.
Ala Vaikunthapurramuloo Movie Songs MP3 Download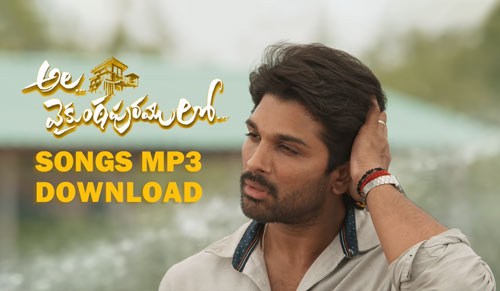 Ala Vaikunthapuramuloo (2020) movie albums have been released on 5 January 2020 and you can listen to the songs online by visiting Gaana, NaaSongs, Spotify, Youtube or other music sites.
But you may not want to install all the music apps on your Android device. In this case, you can use InsTube Music Downloader to get Ala Vaikunthapurramuloo songs download in MP3.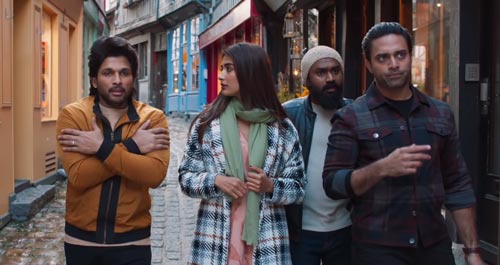 Also, it is easy to download movies and trailers from YouTube, Hotstar, Voot, etc. with the app.
Batch Ala Vaikunthapurramuloo Movie Songs Download [MP3 320kbps]

After that, you can also play Ala Vaikunthapurramuloo songs on an HD video player.
If you encounter Ala Vaikunthapurramuloo Songs MP3 Download issues, write a comment below.
See More Movies: